The Birth Bag
Getting the birth bags ready is an exciting and sometimes daunting part of the journey, as it signals that things are getting close at hand! As birth will usually take place anytime from 37 weeks, it is a good idea to get the bags prepared before this, so you are ready whenever it may be!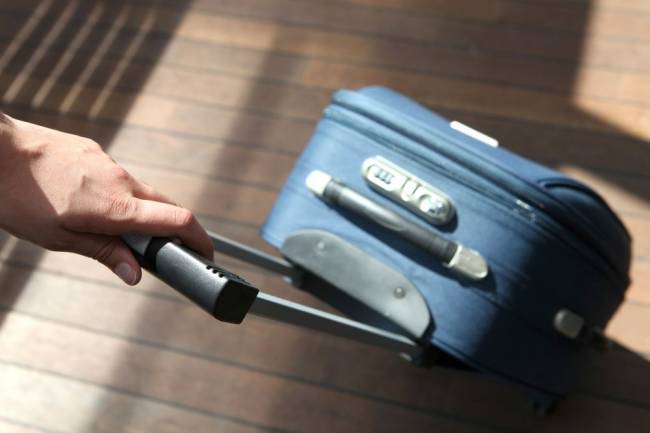 What do I do when she goes into labour?
Whether you are choosing to have your baby at home or at hospital, it is a good idea to have some bags with the essentials in as this keeps them all organised and to hand.
For us dads who are acting as birth partner, an important part of our role is looking after these 'birth bags' – making sure they are packed into the car and taken with us to hospital, or easily accessible at home if birthing there.
It can be a good idea to have three bags: one for Mum, one for Baby and one for you. Even if your partner takes the lead on organising the bags, still get involved. Find out what is in each bag and also where it is in the bag. If your partner needs something in the middle of labour, or quickly after the birth of your baby, you need to be able to find it.
Here's a list of the things that you, your partner and baby might need.
Stuff for her
The birth plan.
Any medication she is taking.
A nightie or big T-shirt for labour or even a top or bikini top to wear in case she wants to use a birth pool or bath and have the option to stay covered up.
Dressing gown, slippers and anything else she feels she needs to be comfortable.
Front-opening nightwear for breastfeeding after the birth
Normal toiletries such as toothbrush, tissues, toothpaste shower flannel, face cream, hairbands for long hair, face wipes, adult bottom wipes, massage oil and a hot water bottle can come in handy.
Breast pads, maternity bras, super absorbent sanitary towels. A few pairs of cotton or disposable pants.
Clothes for coming home (loose and comfortable – she is unlikely to fit into pre maternity clothes yet)
Energy-giving snacks such as dried fruits and flapjacks, and squash.
Anything else to make your environment cosy and comfortable – favourite pillow, birth ball, candles (while you can have the real thing if birthing at home, pack battery operated ones for the hospital!)
Music is an important tool in creating a positive, safe environment which will help labour to naturally progress, so pack a couple of CDs. Ideally, this will be music that your partner has practiced relaxing to or soothing music which will help the oxytocin flow.
Stuff for baby
Vests and baby grows
Blanket
6-10 nappies
Cotton wool or cloths for nappy changing
Some muslins
Appropriate attire for travelling home in, dependent on the weather
Their car seat Car seats: what's to know?
Giving Birth at home?
If you are giving birth at home there will be a few additional things which you need to have at the ready. These include:
A birth pool if you have chosen to use one
Waterproof sheet
Towels
A torch
Warm water and antibacterial soap
Kettle on the boil for some cups of tea!
Stuff for you
Your phone: so you can share the news!
Flexible straw: Keeping your partner hydrated in labour is extremely important – as dehydration can slow down labour and make it painful. By having a flexible straw you can hold a cup near to your partner, encouraging her to regularly take a sip and stay hydrated.
Flannel: A flannel can be placed under a warm tap and used as a warm compress on the lower back during labour to offer relief from any discomfort there. As labour really gets underway and your partner is getting hot and sweaty, wet the flannel under a cold tap use as a cold compress on her face to give relief and to revitalise!
Food and Drink: Make sure you have supply of food and drink for yourself. Glucose energy drinks are great – although you might want to avoid the ones with caffeine or taurine added. You should also make sure you have some food which you can leave in your bag until it is needed, such as cereal bars, nuts or crisps. If you are going to hospital for the birth, make some sandwiches when labour begins and pop them into your bag too. You do not want to be passing out at a crucial moment in the birth because you have not eaten for hours, nor do you want to be the dad who misses the birth because he was in the café!
Birth Plan: You can't have enough copies of this, so make sure you pack a copy too.
And finally
Each couple is different in terms of their birth plan and needs, so it's important to think about what you want and need and make sure you pack accordingly!
You want to strike a balance between packing the things you will want and need, and packing several suitcases worth! Remember that you can always pop home (if in hospital) or to the shop after baby has been born if you find there is something you do need which you haven't got yet.