Although nothing truly prepares you for birth and your baby's arrival, antenatal classes are a great starting point. At least two-thirds of British fathers attend antenatal classes to learn what to expect during labour and birth, how to support their partner and learning about life with a newborn baby. If you plan on being the birth partner, it is important to make sure that you prepare. Research shows that birth partners affect the length of labour, the degree of pain your partner may or may not feel during labour, even the outcome of the birth – whether interventions are required or even whether she has a Caesarean section. So antenatal classes are your opportunity to learn and make sure you are doing everything you can to ensure that your impact on the birth is a positive one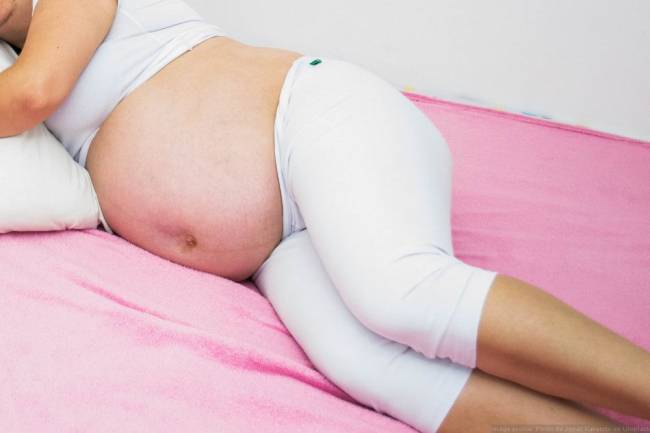 Find antenatal classes which suit you both
You and your partner should have a chat about what kind of birth preparations you would like to do, as there are a wide range of antenatal classes now available to help you prepare for the kind of birth you would like to have.
Research what classes are available in your area and make sure you attend the ones that suit how you feel about your birth. For example, if you are hoping to have a birth without using medical drugs, then it makes sense to attend a class which specifically teaches more natural coping techniques and skills, rather than a hospital based class focusing on pain relief.
Remember that there is no rule saying you can only do one kind of class, some parents do a few so they have different resources, information and techniques to hand.
It might be that you attend some classes together with your partner, and either or both of you also some separately – whatever suits you and what you each want to learn.
What are the options?
Gone are the days when there were only very basic antenatal preparation classes on offer, now there is a wide array meaning that you really can choose something which will meet what you want to get from them.
There may be some free classes are run by the NHS in some areas – to find out if there are any available, ask your midwife. These do vary widely in terms of how they are run and their content.
There are many private classes now available which offer lots of different opportunities for you to choose what you learn or depending on what kind of birth you wish to aim for. Find out what is on offer in your local area and choose a class or classes which most appeal to what and how you want to learn about birth and parenting.
There are a lot of classes which exist which are aimed at couples, or women, but as a dad it is also worth knowing that growing in popularity are the dad only classes run by male birth professionals. These focus on the specific skills and information dads-to-be need to know.
Whether you plan to be at the birth or not, are planning a natural birth or caesarean, one thing which it is important for all parents-to-be to learn about are the parenting choices and skills for caring for your newborn. From deciding how and if you would like Vitamin K administered to your baby after birth, to learning how to bath your baby – specific classes allowing you to get understanding and hands-on with all of these options are very helpful.
Some hospitals offer tours of the birthing wards – either through visits, or virtual 'online' tours.
Some NHS Trusts offer Home Birth information days – these can be really helpful if you are looking at giving birth at home as one of your choices.
Some hospitals also offer breastfeeding workshops. While breastfeeding might seem like something which doesn't have a lot to do with dads, studies show that fathers have a huge impact on mum's ability to breastfeed – so if breastfeeding is something you and your partner have decided you would like to do, understanding as much as possible about how to help is a good idea.
When should we attend?
Most classes encourage you to start in the third trimester of pregnancy (from 27 weeks) so that all the participants' babies are due around the same time – however, it is up to you when you want to attend.
It is also worth considering whether they are one off sessions or held over several weeks – you will want to make sure you can fit in a course held over several sessions before reaching full term!
Can I take time off work to attend?
Since October 2014, Fathers and partners have the right to take unpaid time off work to accompany expectant mothers to up to 2 antenatal appointments, which include antenatal classes. If you have already used your time off to attend other appointments, you can still request time off to attend, or take annual leave.
Antenatal classes are run over a wide variety of weekdays, evenings and weekends though – so if you can't attend the first ones you find, keep looking around for something else which will suit your individual circumstances. Some antenatal providers will even come to your home and run classes for you at a time which does suit you and your partner.
What do you want to get out of antenatal classes?
Whatever antenatal class you choose, one thing to bear in mind is that your antenatal classes are there to help you prepare for birth and parenting, therefore you should leave feeling prepared! This means feeling confident that you understand what will be happening and what to do, that you understand your range of choices and feel supported to explore what feels right to you as a family.
Try talking to a couple of providers about what approach and information their classes focus on. Ask other people who have attended classes how they felt their classes prepared them for and impacted on their birth experience. While it is nice to attend antenatal classes to make friends and developing a peer network is really beneficial, this is just one aspect of what antenatal classes should aim to achieve, so this is worth keeping in mind.
Not all antenatal classes are equal or suitable for everyone, so if you attend a class and you don't feel that you are learning what you need to know or feeling a lot more confident, try another one while you have time. Like many things in life, different things suit different people – and with such a wide variety in antenatal preparation and it being such an important time in your life, it is important to make sure that you find the right fit for your family.