Budgeting for the summer holidays as a self-employed dad
Money, does anyone ever have enough? Seems as though as quickly as you earn it, more bills pile into your inbox and somehow the summer always ends up being much more expensive than you thought.
Dad.info spoke with a freelance father of two about how he balances supporting his family financially while being a part of family life.
Here is what he said.
This summer I was really looking forward to spending more time with the family, our last summer before my eldest daughter goes to school. I had my work sorted, I would have to be careful with money but I would get through the month okay – and then I got busy, really busy. August is now going to be my busiest month this year (following a hectic July). It's hard. But as a freelancer, it's just impossible to say no to work, especially from regular clients. I'm working extra hours whenever the kids are in childcare or bed and hopefully we'll still squeeze a few days off together.
This Dad is definitely not alone so Dad.info asked Keith Tully, a partner at RBR Advisory how self-employed parents can survive summer.
As the summer hots up children prepare for days of endless activities. On the flip side, self-employed parents can't simply book the weeks off. They are too often inundated with impromptu bookings and final tasks. As a self-employed worker, it can be challenging to structure your work-life in the summer. You may have agreed to work on a contract here and there to maintain availability for clients and earn a couple of paydays to help get you through the children's core holiday season. You may find those few days turn into weeks of work. It is really hard to say no. Chasing the pound signs can seem like the priority but if you have committed to spending time with your children try and ring fence time any way you can.
As we touch upon the topic of money, any freelancers priority task in the run-up to summer is to budget well as the costs can quickly rack up.
Here are a couple of key pointers from Keith to get you all set and fully prepared for the summer.

A War Chest
It's time to build a war chest As a self-employed professional, your income is volatile in comparison to an individual working full time and earning a fixed monthly salary. Income depends on whether you successfully win a contract, the stakes are high, the difference between a pay-day and non-payment. There are no self-employed protections currently in place for the self-employed, such as sick pay or paternity pay, so there is more at stake when it comes to money management. Many contractors, freelancers and self-employed professionals build a war chest which is essentially emergency cash, for unplanned absences and gaps in employment.
Plan Early
The holiday period takes place at a similar time every year so (next year) plan early. A war chest should only be used as a fall back, but can prove handy if you're a single parent driven to fund an activity-packed calendar for the kids.
Keep Activities Cheap
This takes us to our next point – not all fun plans come with a hefty price tag.
Reduce the price tag on summer
DIY
There are cheaper alternatives to overpriced activities hosted miles away, which also means saving on travel. If your children are a crafty brunch, there are lots of cheap make-your-own kits, from DIY ant houses, dream catchers to bird feeders. You can make use of existing tools at home to make ice-lollies out of fresh fruit and cordial, homemade cress and carry out basic baking.
Scale back on holidays
If you're looking to travel abroad but you're struggling to afford it, consider scaling back and explore holiday destinations at home. There are caravan parks cornering scenic locations across the country, glamping parks and all-inclusive resorts which could slice the price.
Ticket discounts
Before acting impulsively, do your research by scouting cheaper ways to purchase tickets, such as booking family tickets and early bird tickets. There may be locations where children under a particular age go free which cuts the price significantly if you have a baby or toddler. Promotional discounts from the likes of Kellogg's cereal boxes allow adults to be admitted free to theme parks and adventure parks. If you're a Tesco shopper with stacked up loyalty points, you may be able to put these towards funding your days out to zoo's, farms, adventure parks and nature reserves.
Upgrade your food shop
The children are home for a longer period during the summer which means stocking on food supplies, snacks and packed lunch ingredients for days out. When spending money on essential supplies such as bottled water and fruit, consider purchasing family packs to tie you over the holidays as food intake is going to be higher.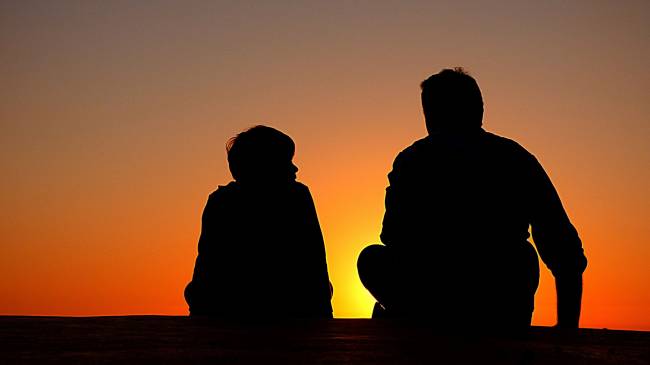 The summer holidays will affect your pocket as the kids will be at home for long hours and it's in the interest of both parties to ensure that they are entertained. The topic of money is one which can easily take a toll on mental health during this period, but remember that the break is not just for the kids – but also the adults. It's a time where you can cherish the development of your child or children and spend quality time watching them grow, making new memories.
Keith Tully is a partner at RBR Advisory, a national advisory network set-up to support businesses in financial distress. He specialises in providing restructuring and turnaround advice to company directors looking to rescue their business.
If you need to chat with other Dads come over and meet us on our forum.