Expectations of sex: his and hers…
Many couples say that the essence of their togetherness is best expressed through the physical connection of sex. Intimacy can be a powerful way of making amends for the inevitable hurts and grievances of living together. But research shows that sex is also a common source of conflict in relationships. Typically men complain about the quantity of sex – they don't get enough of it – while women complain about the quality of their sexual encounters with their partners. Take a look at Mark and Gemma's story…
Gemma and feelings of security
Women say they are more willing to have sex more often if their partners help more in the house and with the kids, and that foreplay, in particular being cuddled, complimented and talked to tenderly can be as important as the sex act itself, as Gemma explains:
"Sex doesn't make me feel warm and secure. I'd rather he gave me a cuddle and tells me he loves me. That makes me feel warm and secure more than anything else. Then I'm ready to make love.
Mark and sex frequency
Mark, Gemma's partner, says that if he had sex more often then he would be more affectionate and attentive on a daily basis.
Gemma and Mark
So Gemma needs to feel close to Mark in order to enjoy sex and Mark needs to have sex in order to feel close to Gemma. It's a typical dilemma. Unfortunately, partners rarely communicate this to one another; instead, both feel aggrieved and misunderstood while their sexual relationship suffers.
No other area of a couple's life offers more potential for embarrassment, hurt and rejection than sex.
Feelings of closeness vs frequency
Kerry's experience is common:
"The first couple of years of marriage I couldn't talk to my husband about it because he used to get so hurt … his male ego – I couldn't suggest anything."
Frequency of sex does decline in the early years of a relationship. Research involving 90,000 people over three continents shows that the longer a couple are together, the less often they have sex. But this doesn't necessarily mean that couples are less satisfied with their sexual relationship. According to Nick who has been married 5 years:
"It's almost like a graph between quantity and quality – the quantity probably goes down, but I think you get to find out what each other likes."
Julie and Ann both found that over time and as they got to know their husbands better they were able to start conversations about sex:
"I think it's purely because my attitude towards it has relaxed. I am more open about things, and when we first got married, I would find it more difficult to tell him I didn't like this or that … he's taught me to be more open about it."
"I got a bit worried about it … I never spoke to him until about a year ago, and I just said, 'it just needs more romance' – now it's much better than before."
Your sex life gets disrupted. This is normal and doesn't usually mean long-term problems. Some mothers simply feel too exhausted, or are still sore after childbirth – while their partners want to get back to a regular sex life. Or maybe they find it hard to come to terms with changes in their bodies when they are pregnant and after the birth – they may feel unattractive or worried that they just don't feel sexy or have lost interest in sex.
Chris describes how she felt after giving birth:
"At first Sam was feeding about every two hours, day and night and Ben had just started playgroup. Well I suppose it affected me and Brian sexually in a lot of ways. I'd go to bed and want to sleep because I didn't know when I was going to get up. I don't feel that my body belonged to me, it belonged to Brian, Ben and Sam. It caused friction between me and Brian."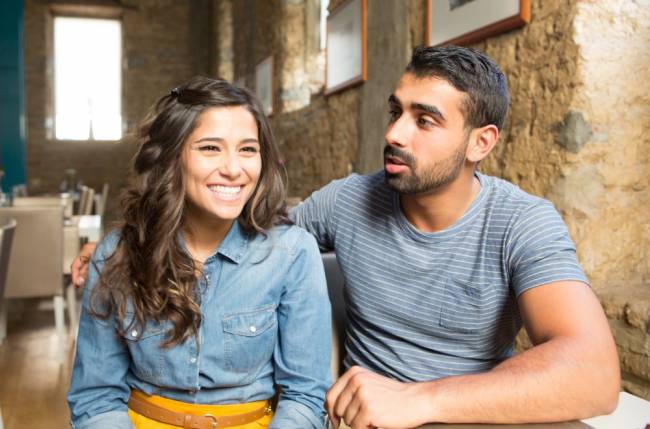 And for Brian:
"After Ben was born she went off sex for a bit … I expected that but this time is different. It's gone on longer, and having the baby in the bed is a way of avoiding sex. You don't say anything because with small children you don't want to upset things … but I am upset and she is shutting me out."
New mums and dads experience a roller coaster of emotions – times of immense joy and happiness as well as moments of anxiety and depression. Balancing what each member of the family needs at this time isn't easy. Sex may not be on the cards but finding opportunities for being physically close and having a cuddle will reduce the tension and keep you connected. That important sense of connection will help you to be flexible and creative in resuming a satisfying sexual relationship.
For a small group of couples it is hard to get their sexual relationship back on track on their own. A bit of extra help may be needed from the GP or a counsellor.
You can find out more about sex, intimacy and romance in relationships by visiting thecoupleconnection.net.