Stuck for a Valentines gift? What is it that women really want? The answer is not often as simple as flowers or chocolate or lingerie…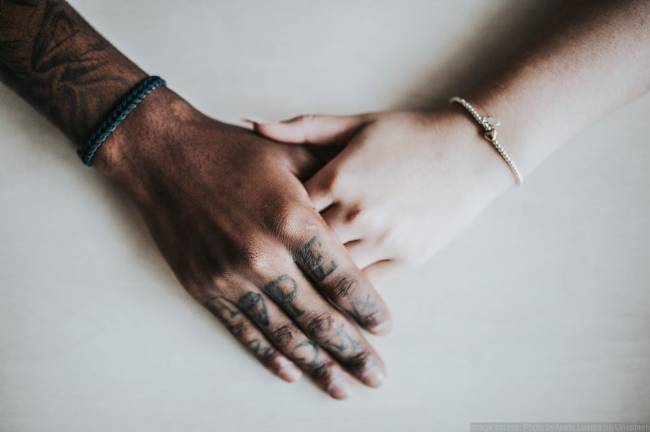 Stuck for what to get your wife / partner / girlfriend for Valentines? OK, let's take a few guesses here…
Flowers
Chocolates
Lingerie
Flowers
Dinner out
Flowers
Chocolate
Lingerie
Lingerie
Flowers
But are we missing something? Are these gifts the woman in your life really wants to receive for Valentines? What do women really want? Imagine for a moment you are Mel Gibson….and you can hear what women really think. A bit of fun but perhaps not much help when it comes to Valentine's Day, so what would your special lady really want to receive on Valentine's Day? The answer is not often as simple as 'flowers/chocolate/lingerie' – as easy as that may be (or not, if you don't know much about bra sizes), but a tool that may help you figure it out are the 'five love languages'. The concept of love 'languages' was developed by Dr Gary Chapman originally to help couples work out how to give & receive love in a language they can understand. Briefly, there are five love languages:
Words of affirmation – hearing someone say 'you are brilliant'
Quality time – spending one-on-one, quality time together
Receiving gifts – the gift being a 'symbol' of love
Acts of service – helping out in practical ways
Physical touch – yes, this includes sex – but also holding hands, stroking each other's backs…
Now we all like all five love languages, but in general there will be one or perhaps two languages that speak the 'loudest' – these are the languages that you most probably use to express your 'love' but also the language you are more likely to 'hear'. If you are not aware of your partner's love language, you may find your love-life full of mis-understandings and mixed messages. For example, if your main love language is receiving gifts…you are likely to buy your partner gifts to express your love to her – but if her love language is acts of service she may well feel more loved if you joyfully offer to do the laundry or empty the dishwasher! In her mind, those flowers are just going to go & die, the chocolates will make her fat, and the lingerie will simply illustrate the point.
For more information on the 'Love Language' series and to download free worksheets & videos, go to www.fivelovelanguages.com
And remember – love languages are meant to be a two-way dialogue – your partner might like some insights into your love languages too!
Once you have worked out what your partner's love language is, here are some ideas for Valentine's Day – or, if you don't know what her love language is (and want to make quite sure the message gets through), why not try out all five…
Words of affirmation
Write her a letter, tell her how wonderful she is (what a great Mum, lover, friend, soulmate)
Sing her a song – or if you are tone deaf, perhaps choose a song that speaks of how much you love her.
Send her a text or email telling her how gorgeous she looked this morning!
Compose & recite a poem – for inspiration, do a Google on 'Valentines poems'
Quality time
Arrange for someone to look after the children, go out for a walk together, sit & talk.
Make time to spend together – with children around it isn't easy, but if you take the initiative & arrange it all she will appreciate the effort you have gone to.
Think about what you like doing together – and do it!
Be prepared to open up your emotions and share your heart with her, but also to be a sympathetic listener (you don't have to solve everything; sometimes just listening will make all the difference).
Gifts
Flowers, chocolate, lingerie!
Or, be more creative – figure out what she would really like to receive from you, what are her interests, hobbies etc.
Make something for her – use your own talents or just have a go & try something new – bake cookies, paint a plate, frame a special photo..
The gift is not always about how much money you spend (& in the credit-crunch age the opposite may be true) – it is more about how much thought you have put into the gift – make your own wrapping paper, put a ribbon on it, just as for children, half the fun is in the unwrapping (just like lingerie)!
Acts of service
Make some vouchers e.g. washing up/clearing dishwasher and express your pleasure in speaking her love language – don't be grumpy about it!
Cook her a meal – or buy in a takeaway but clear everything up afterwards
Wait on her every need for the evening (be her slave!)
Physical touch
Ok lingerie probably has its place here too!
Massage (perhaps a gift voucher for a professional massage or spa day or find a course & learn to massage each other!)
Just the little 'everyday' touches can mean a lot – run your fingers through her hair, touch her cheek, put your arm around her, look into her eyes…
Yes, Valentine's Day is another excuse for the shops to fill up with things you never knew existed yet suddenly seem to have to buy. And yes, we shouldn't need a 'Day' to remember to show how much we love our nearest and dearest.
Or do we? How often do we take our partners for granted, find ourselves stuck in a bit of a rut, running around after children, trying to make ends meet? Perhaps Valentine's Day is a good time to remember how special your relationship is or if things aren't so great, to take stock and put some effort in to work things out.
A recent poll carried out by Luton First, showed that what children want most in the world is a ban on divorce – so, for the sake of your children, let's put some effort in and honour their mother this Valentine's Day. And don't forget to have some fun together!
Updated: Oct 2017