Dad.info sat down with Essex Cricket legend Don Topley and his son English Cricketer, Reece Topley to talk sport. What's their family secret?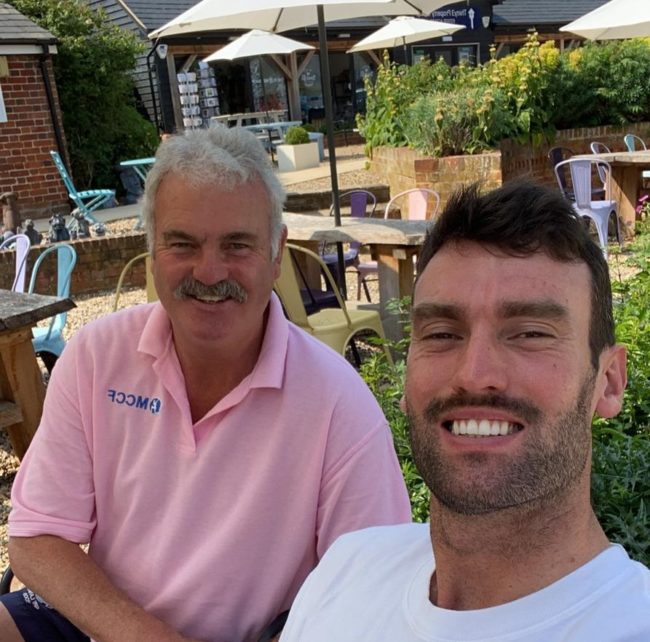 Reece Topley, currently struggling again with injury might miss the next few weeks playing for England, but while he is resting up found time to sit down with his Dad and talk with the team at Dad.info. We have all been there on the sidelines, the embarrassing pushy parents hoping to see our kids excel at sports. Most of us though aren't pro-level sportsman like Reece's Dad Don. So how do you raise sporty children?
When did you realise your son had exceptional talent?
Don first clocked that his son was a talent pretty early, 'Reece was introduced to cricket at such a young age because of my own cricket experience. I realised from between the ages of 9 to 11 that he had something very special. Watching him swing the ball from such a great height to being fast-tracked through all the age groups in representative cricket, his ability both physically and mentally, are some of my most fond memories'.
Don Topley, or Toppers would know talent when he saw it. He took 564 wickets at top level county cricket. But it wasn't always going to be cricket for Reece. Don watched on as his son first took an interest in basketball (Reece is 6'7) and then American Football. However when Reece joined the Royal Hospital School, where Don coached cricket it was then that Don realised, 'without a shadow of a doubt, he (Reece) had the natural ability to be a professional and international cricketer and has chosen a career in the sport in which he is most talented'.
Is it hard living in your father's shadow?
Reece doesn't remember it that way. 'There were obviously advantages as I had access to cricket a lot earlier than most people and coaching from my father'. Reece says his Dad doesn't try and give him advice on playing professionally. However he has always enjoyed the benefits of training with his Dad relying on him to boost his confidence. Don always tell Reece he is 'good enough'.
Reece went from playing cricket at 17 at the Royal Hospital School, to in the blink of an eye playing professionally. Although the father and son share a love of cricket, Reece says there are points of difference. 'My Dad lives and breathes the game, whereas I enjoy switching off from cricket when I'm not playing or training'.
Reece Topley is famed for his talent but also unfortunately for his injury record. Did you ever consider quitting sport?
'His mother would have tried to introduce a plan B' says Don, 'but from my own position as Dad, I admired his resilience and bounce-back ability'. Reece has had five stress fractures and a huge operation on his back. Don remembers, 'There were many dark days, but I always felt his resilience would stand him in good stead'. Reece's personality and character which developed at boarding school, gave him a good grounding, and aided his numerous recoveries. 'Many other bowlers may have opted to leave the game in such circumstances'.
Don appreciates that Reece's resilience has been tested again this year. Being away with the England Cricket team during lockdowns has meant that Reece has had to cope living under Covid regulations within bio-secure bubbles whilst abroad. His Dad believes that skills he learnt at boarding school like 'learning to, conform to rules and regulations and importantly, being part of a community to which you are responsible… helped him negotiate those long stretches of time in his Covid bubbles'.
Do you ever feel nostalgic watching your son play?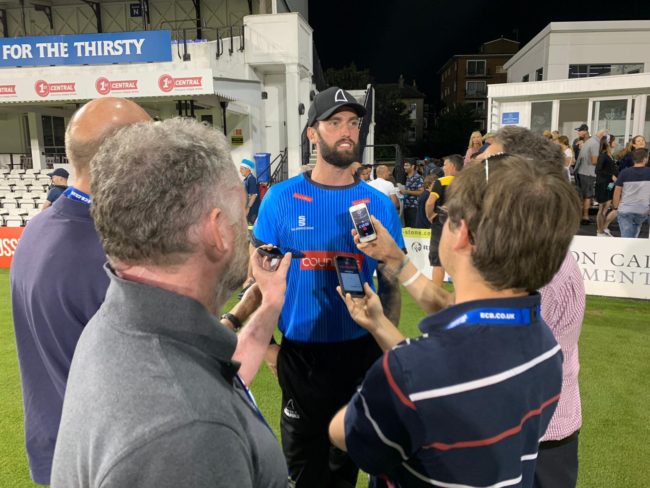 Don can feel quite nostalgic for his own career when he watches his son play. 'Every time I watch him play live at a cricket ground or when I'm watching him on television. As an ex-bowler myself, I bowl every ball with him. I know every time he goes out to bowl that he is good enough to contribute out there'. Like all of us parents though his over-whelming emotion is pride. 'I have enjoyed watching him grow from playing cricket at school to now being a professional cricketer. The pride and joy is immense… I am a very lucky man'.
And finally, we had to ask, who is the better cricketer?
Don: Reece undoubtedly, he has proudly played for England 17 times. Reece is a faster and better bowler, but… I am still the best batsman in our family.
Reece: Me by far, but he is the best batsman!