Since John Lennon wrote this iconic Beatles song 50 years ago, there has been a fair amount of speculation about what it means, what he was trying to tell us…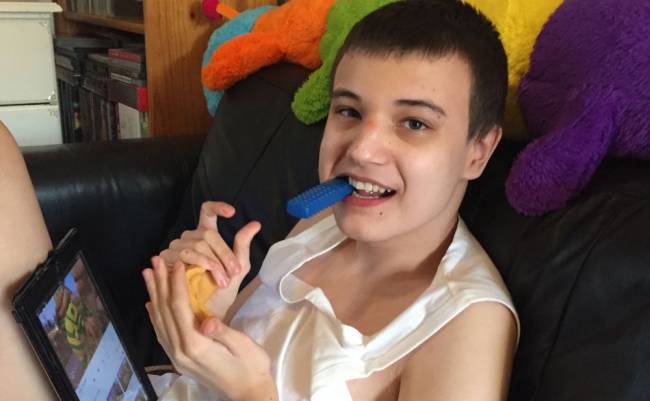 "There's nothing you can do that can't be done. Nothing you can sing that can't be sung. Nothing you can say, but you can learn how to play the game. It's easy. All you need is love…"
So why am I writing about a 50-year-old Beatles song in a blog about additional needs parenting? What do Lennon's words have to say to us in this context today?
Earlier this year, my son James, the boy in the picture with me below, had been really poorly. A very nasty viral infection had totally wiped him out and despite trips to the doctor, and some medication to try and help him; he was still really struggling. We felt helpless as we tried to support him, tried to coax him to have a tiny morsel of food, often in vain… He hadn't eaten well for two weeks. More recently he was struggling again, finding it hard to leave the house – he couldn't even come out for a little trip to some of his favourite places. Additional Needs Parenting is rarely simple. The hard days often outweigh the easy ones, so what do the words of this well-known song have to say to us about any of James' travails?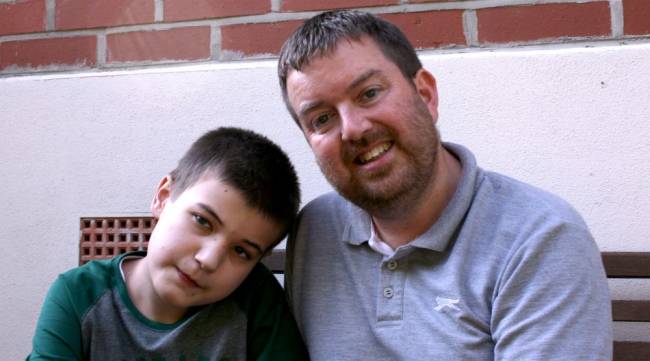 "Nothing you can do that can't be done…" if we've tried everything and still feel we have failed, then we keep on trying, we keep on going, we keep on loving. "Nothing you can say, but you can learn how to play the game…" we keep pushing the medical staff, specialists and professionals for other ways to help James, other ideas; we keep on learning to play the game, we keep on loving.
"There's nothing you can know that isn't known…" we know our son better than anyone, we know that he is really finding this hard, we know that because of his autism he may not understand why he feels like he does, or at least how to communicate it to us. We do know he seems to find going out scary, but he knows we love him. We keep on loving.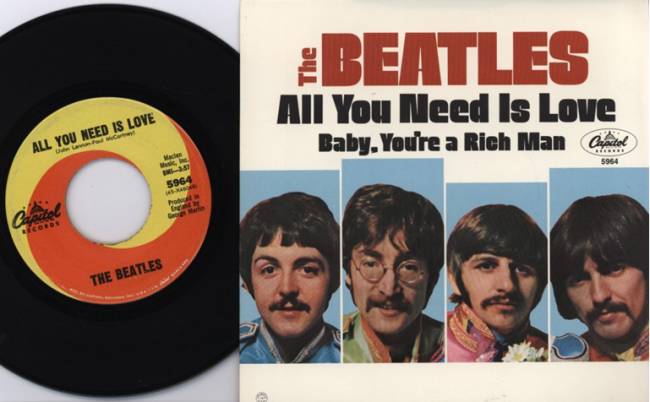 "Nothing you can see that isn't shown…" we keep looking, keep searching for why he isn't feeling well, willing to come outside, seeing into his eyes and seeing his struggling, and keeping on loving him through it. "No one you can save that can't be saved…" we will 'save' James, he will feel well, be able to come out again, we will find the keys to unlock this with him… We will love him back to health and to feeling safe out of the house again.
"Nothing you can sing that can't be sung…" in our struggles we sing with thanks for those who stand with us, helping us to help James; and we sing in faith. It gives us the energy we need, the dedication and patience we need, but most of all, the love we need to keep on keeping on.
John Lennon wrote that "It's easy…". It's not. But without our friends and our faith it would be a lot harder. Without friends and family praying for us, thinking of us, asking after James, cheering us on, loving us, it would be almost impossible to bear.
But Lennon was right when he wrote "All you need is love, love. Love is all you need…" Love is the thread that runs through the whole song, and 50 years on it is the thread that runs through all that we do for James. Love sustains us.
Maybe you are caring for a sick or struggling child at this time… whether they have additional needs or not, it's not easy, it's hard. But love does make a difference, the love of family and friends, maybe love gained through faith; and the boundless, endless love that we have for our children is what we need to keep on going, keep on fighting, keep on doing all we can for them…
So keep on loving, because sometimes, maybe more often than we think, all you need is love.
Liked this article? You might find these related articles interesting…