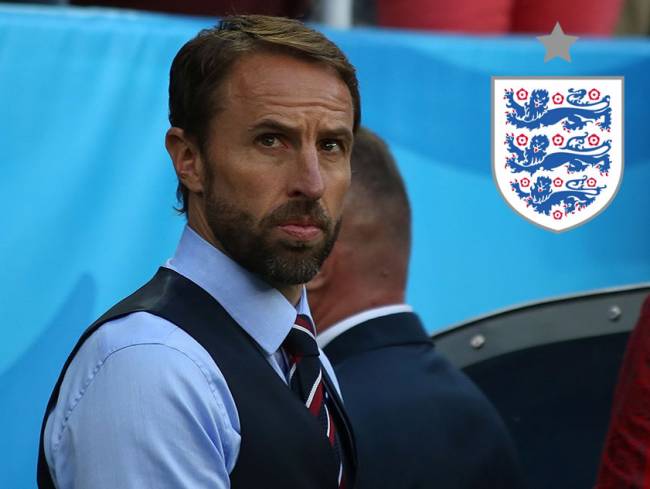 Picture credit: By Кирилл Венедиктов (soccer.ru) [CC BY-SA 3.0 GFDL, CC BY-SA 3.0 or GFDL], via Wikimedia Commons
What with Brexit looming, cabinet shuffles and a planned visit from Donald Trump, England bathed in sunshine seemed oddly at ease.
In spite of all of the above for a four week period, the country became united by the exploits of our England football team at the 2018 World Cup.
Initially, it didn't bode well, the team being led by an ex-England player with limited managerial experience, plus having the mantle of the youngest team in the competition along with the fewest caps. We weren't too hopeful.
Disappointment
The fact I was four-years-old in 1966 when we won the World Cup means (a) I can't remember it and (b) I'm more than qualified to talk on the matter. What I really mean is that I, along with thousands of others, have had to suffer the heartache of the inevitable exit from the qualifying rounds for too many world cups. So that makes me an expert on the subject, right?
In the past, we've berated our national team more times than we've praised them. We've ridiculed the managers and vented our spleen at the players, we've draped ourselves in the flag and spent fortunes on flights and hotels, merchandise and copious amounts of alcohol in the hope that we could simply forget the disappointing displays and become outraged at how much the players earn.
But this time it felt different.
We resurrected an anthem, Three Lions, by Baddiel & Skinner & The Lightning Seeds, we gave a guy in a Marks & Spencer waistcoat saint-like status along with his free-scoring captain Harry the Hero, we took social media to new heights and, more importantly, we reconnected with our national team and ourselves.
Manic Behaviour
During the four weeks of the World Cup campaign, whenever I phoned my daughters, the first thing I'd say, in a whispered voice, was 'it's coming home'. Each time they just laughed, obviously humouring the old man.
My stepson would come in from school and we'd greet each other with: 'it's coming home'.
It drove my wife mad. What caused this ridiculous behaviour? It was, finally, a sense of hope. I found myself saying it to everyone I met – even down to singing it in the shower (a sudden departure from the usual Sinatra stuff).
I watched most of the qualifying games in the comfort of my own home but as we progressed it was decided that my brothers would watch it with me in my local pub.
Three Brothers = Three Lions
Our local pub rose to the occasion, offering a total of six screens, and ran the evenings like a military operation. It went like clockwork … a little like the national team.
It was great to be with my brothers watching the games; we were kids again. Superstitiously we always sat in the same chairs, at the same table with the same drinks (can't be too careful eh!). Then came the penalty shoot-out.
We are England and we don't win penalty shoot-outs … until now.
The place erupted, grown men who didn't even know each other were hugging, tears flowed and voices rose as one. We sang 'Three Lions' and believed it was coming home.
I read a quote from one chap on Twitter who said that he'd fallen out of love with the game but what happened with this team, this world cup – had made him fall in love with the game all over again.
The Kings Arms pub in Sandy, Bedfordshire
The Semi-Final
Back at the pub on the night of the semi-final, it struck me how there were all generations represented: grandfathers with sons and grandsons, husbands, wives, brothers, sisters, cousins, friends. All ages from people in their 80s to young kids… in short, this World Cup campaign had united us all.
Sure there were tears and sadness when England were finally defeated but we were proud of our team for what they had achieved – against the odds – and we were with them all the way.
Besides a wedding or a funeral, what other event could unite all generations together? People were smiling, people were laughing … they were happy.
It may have been just a four week period in our lives but if a man in a waistcoat and a team of young lions displaying a humbling and stoic demeanour can make us feel this good, maybe there is hope for us yet.
We're meant to be together, for too long we have separated our generations. It felt good to see them bonding together through pride in our country and a love of the beautiful game.
A digital sign at a Liverpool train station read: "It's coming home, delayed until 2022". It will eventually come home, I've no doubt, and we'll feel all the better for it.
As Ian Dury said: "Reasons to be cheerful – part 3".