Having succeeded in the quest to become pregnant through IVF, James Horrax asks whether men and sexual education need to change…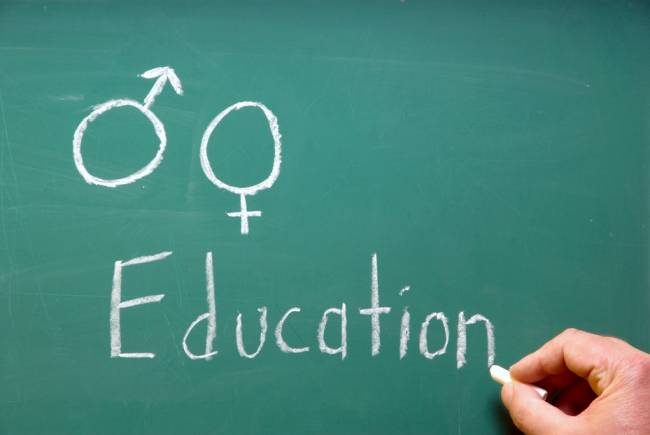 It strikes me that Britain's teachers are inundated with pleas from various groups to teach their kids how to be better at everything modern society demands and all the while ensuring they are literate and numerate.
Still one thing we do need to tackle as a society is sex education. I hazily recall (twenty-one years hence) in our final year at primary school, boys and girls being separated in to different classrooms to watch educational videos about puberty, sex and other things which at the time still required the consent of parents to teach.
The rest of my sex education from there on could be summarised quite simply: "Don't even dare look at a girl. You will get them pregnant and most likely catch an STD simultaneously!" Well thanks very much. You've saved me the price of multiple dates and drunken fumbles. Based on public health campaigns I've seen since, I don't think much has changed.
What no one mentioned during this period was how relatively difficult it can be to become pregnant because of the sheer number of variables involved.
Now it's possible that this well-intended advice was aimed at promiscuous teenagers whose fertility was at its peak. Yet I think this information gap is having unintended consequences much further down the line.
Helpfully, society via soap operas and film is aux fait with the notion of the body clock of women. This concept has entered common parlance so easily that friends and family alike have little problem probing ladies of any relationship status to ask when they will have children, because as they must surely know time is, and eggs are, running out.
Whether it is cervical cancer (and the high profile campaigning around lowering the age for smear tests) or a greater understanding of conditions like endometriosis, women's sexual health is well covered.
The same however cannot be said of men. Testicular cancer aside, I could not begin to tell you anything about a dizzying array of disorders which men can suffer from which have a direct impact on their ability to conceive.
This paucity of male sexual health information is happening at a time when modern society is pushing back the point at which family life begins. In fact, according to the Office for National Statistics, in 2014 over half (52%) of all live births were to mothers aged 30 and over and two-thirds (67%) of fathers were aged 30 and over. For the first time ever, live births to mothers over the age of 35 exceeded those of mothers under the age of 25.
Here is where I believe a sizable number of men and women are about to crash in to physiological realities which are difficult to change and even harder to come to terms with.
The debilitating and detrimental levels of house prices means young adults in their prime are unable to secure stable home environments to begin the process of trying for and raising a family. Let's get that house first, eh?
Personal finances are shot to pieces with student debts, credit-card bills and loans. Should we not get ourselves on a solid financial footing before we add a mouth to feed?
These are reasonable concerns – and better still, having been told that it really is very easy to fall pregnant (I mean there are teenage parents out there for heaven's sake!) there's no harm in putting off children until further down the line, right?
As the body clocks of ladies go to work, so too does the relative quality of sperm for men. While this happens marginally later than for women, if there are any underlying problems (count, motility, volume or any of the other myriad of factors which determine quality), they can take much longer to become apparent – especially as unless the consistency changes dramatically, there is precious little notice of male-factor infertility.
Indeed, the NHS will only see couples who are struggling to conceive after a year of 'trying' and then the fertility treatment available is patchy (and receding) due to funding pressures elsewhere in the system. This means extremely expensive private treatments, often times resulting in significant sums of money being sunk in to a physiological race against time.
Fertility may not appear to have much to do with the subject of fatherhood. But it is only by understanding your (in)fertility that most will become fathers (adoption aside).
Technology is enabling men to conduct their own (limited) fertility tests. Yet whether it is the trend of having children later or attitudes on the part of society about male fertility these tests are often used as a last resort rather than a first-port-of-call.
So if you are keen to start a family, take some time to understand your own fertility. It may just bring fatherhood that little bit closer.