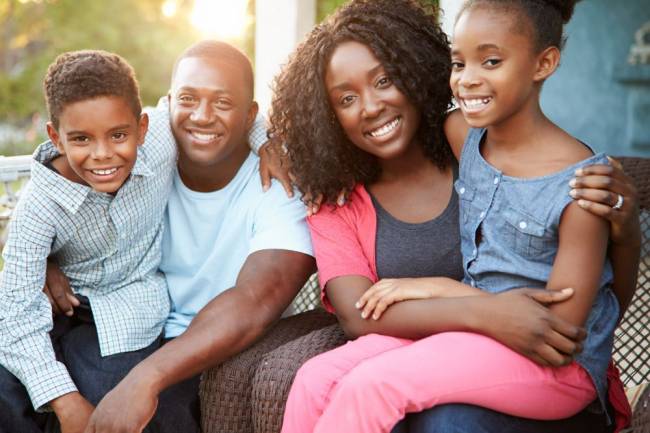 Princess Diana once said 'Family is the most important thing in the world'. Similarly, Michael J Fox observed that 'Family is not an important thing, it's everything'.
Strong messages that family should be priority number one.
Joining Family Matters Institute as its Chief Executive in January of this year I was struck by its strapline 'Learning together to enrich family life and relationships'. We have all learnt from our experiences – whether within our own family, from relations, maybe another family we know, even to the domestic portrayal of family life in TV soaps. These provide us with a rich variation of family experiences – from the good to the sad and sometimes difficult.
I am a huge fan of the US sitcom 'Modern Family', based on the lives of Jay Pritchett and his family, all of whom live in suburban Los Angeles. Jay is remarried to a much younger woman, a Colombian with whom he has a baby son, and a son from her previous marriage. Jay's daughter is married to a real-estate agent and self-professed "cool Dad", and they have three children. Jay's lawyer son and his husband have adopted a Vietnamese daughter.
The sitcom title suggests that this is reflective of today's modern family and it is probably closer to the extended family mix that we see in today's society than many of us experienced as we grew up. Regardless of how the family is made up, what is clear is the importance of stability, support, and love within that unit.
To reflect the importance of these foundations, at FMI we have just reviewed our vision for the Institute and agreed on:
'A society supporting families and children to thrive'.
This is central to the work of FMI and provides the focus for our three main streams of work activity – research, training and digitally tailored services. In 2016 our research will be focused on some key areas directly related to the family, such as:
• Work in schools: child mental health, child (online) sexual exploitation/protection
• Fatherhood and the importance of fathers
• Strengthening relationships and supporting those who have separated
• Family breakdown
Our core training services will be tailored to provide, within a learning environment, the right skills and knowledge for children, parents, and practitioners to address key issues. We will continue to reach around one million fathers and men each year through DAD.info (LINK: www.dad.info), an interactive digital site providing advice and support, alongside lifestyle tips. Fathers often have an ignored or undervalued part to play within a supportive and strong family unit, and through this digital route we have the opportunity to reach and engage with them.
Within the FMI team and the services we provide there is an overriding principle that 'Family Matters'. There is clear evidence that if society, as a whole and each of us individually, fail to recognise the importance of the family then relationship breakdown and fragmentation of the family unit can easily occur. This brings not only a huge personal and emotional cost to those involved, but impacts on society in so many negative ways.
The days of 'Happy Families' based on characters such as Mr and Mrs Baker, Master and Miss Baker are long gone, and we are now closer to 'Modern Family' as representative of our society. But 'Family' remains at the centre and we must all strive to make it priority number one.
Trevor Single (FMI CEO)