Father of two, Dave Oh, tells DAD.info how he finally gained control of his weight after years of piling on the pounds…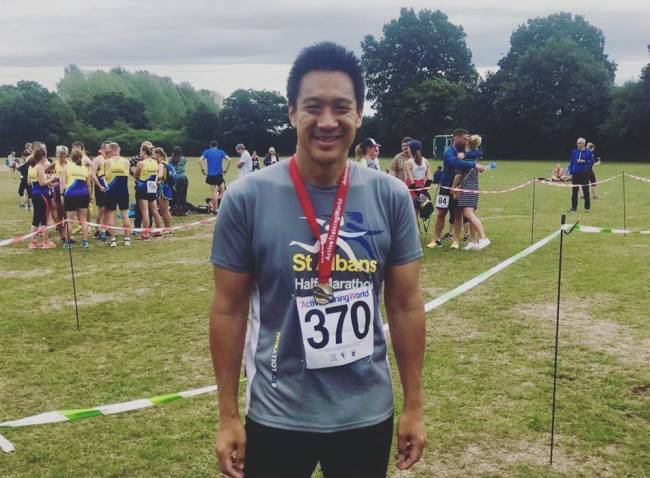 I sat down on the bus seat and felt I was taking up far too much room. Let's just say, it was a low point that I never wanted to experience again.
Last September 2017, after returning from a trip to New York and Toronto, I looked through my holiday photos and couldn't find any that I liked of myself: not one. I knew I was overweight – and was probably actually clinically obese – and I was embarrassed that I had let myself go to such an extent. I weighed 118kg (a massive 18.5 stone). It was time to take back control of my eating – and my life.
My weight started increasing in my early teens – nutrition was never something my parents bothered about and there wasn't as much information available about healthy eating back then. As I got older, my weight went up and down like a yo-yo due to my poor diet and lack of consistent exercise.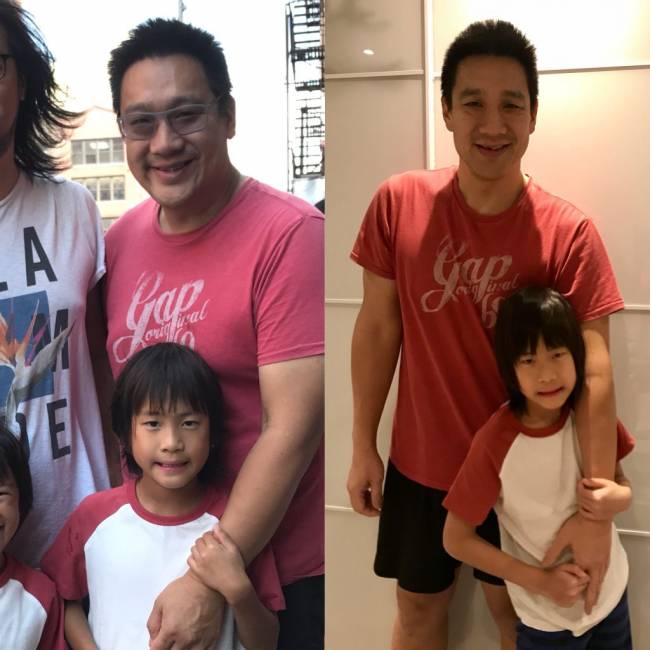 My mother-in-law used to call me 'Fei Jay' meaning 'fat boy' in Cantonese and I used to hate that! My background is Chinese and culturally, people just seemed to assume I was okay with them calling me that, not knowing how much it affected me. I felt very insecure about my body, and having to buy XXL clothes when I went shopping made me feel worse.
As a husband and dad of two young boys – Jayden aged 10 and Jamie aged eight – it was inevitable that some of the sacrifices I needed to make to achieve my goals would mean seeing less of my family. But rather than exclude them, I tried as much as possible to make them part of the journey, and they encouraged me all the way.
In October 2017 I took a leap of faith and joined a 12-week football programme geared at men who want to lose weight, Man V Fat, but who don't feel comfortable joining a weight-loss group, which are still mainly set up for women. Football is a great way to connect with other men going through the same thing.
Alongside the football, I also completely changed my lifestyle. I joined a gym and stared doing all types of high-intensity classes, combined with running. Saturdays were spent doing 5k park runs and on Sundays I started running 10k+. I pretty much trained six times a week before and after work, which seems a lot, but I was so determined to change my body and get healthy for my kids, my wife – and me.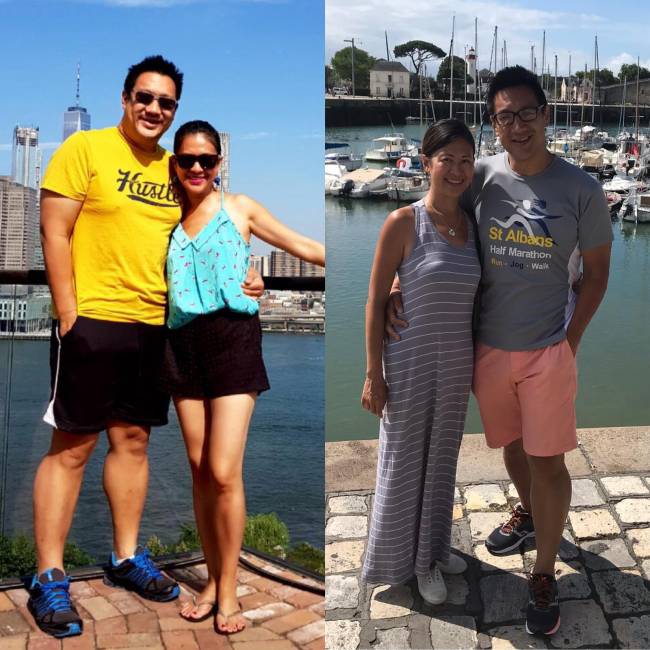 Most importantly, I tracked what I ate in a notebook, as nutrition plays such an important part of losing weight. I cut out carbohydrates for the first three months which was really hard, and reduced my portion sizes.
By the end of December I had lost 18kg and I felt great. Family, friends and colleagues all started to notice the difference and their positive comments really helped me to start feeling confident in myself.
Now, my whole body shape has changed. I have a 34-inch waist and weigh around 93-95kg, but I'm hoping to lose another 10kg.
While I'm no longer playing football, I'm still running on a regular basis as it's always a challenge to run faster and longer distances. Although it wasn't sustainable for me to work out to the extent I did at the start due to work and family commitments, I still exercise regularly in other ways and always enjoy what I do.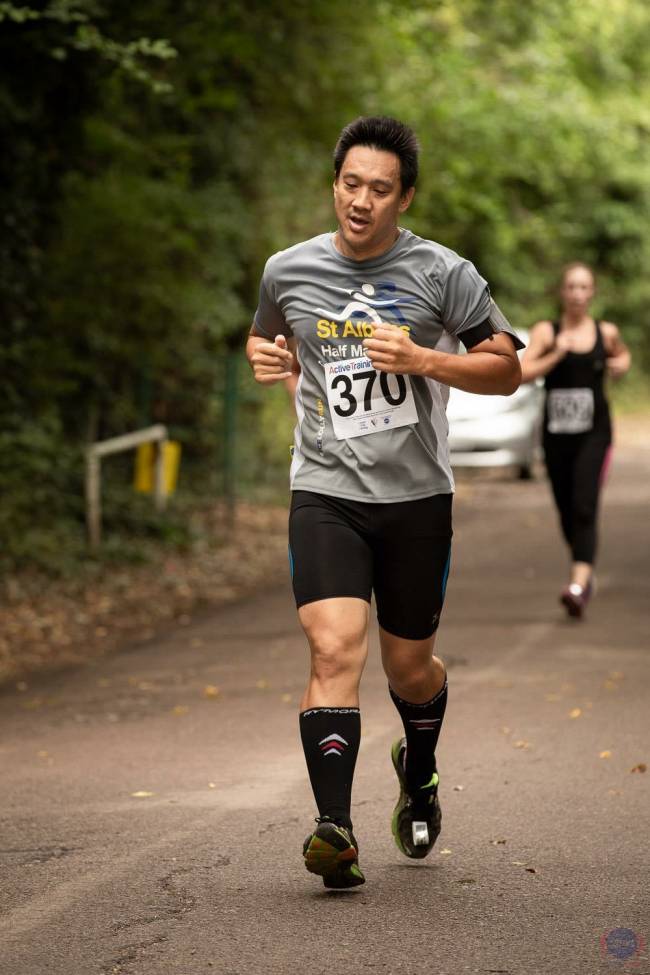 Crucially, I am eating a lot better. By being disciplined about food, I'm confident in what I eat. And because I now exercise, I know that it's OK to indulge once in a while, as I'll burn off the calories the next day.
Before I lost weight, I was always known as 'Big Dave', 'Heavy D' or 'Big D' – or people would say, 'You look healthy', which usually means 'You're overweight!'. Now my friends call me Forest Gump because of how much running I do.
Some people are content with being bigger, and as long as they're healthy, that's great. But personally, I'm in a much happier – and healthier – place now. I'm never going to let myself slip back into my old ways, and if I can do it, then anyone can.
Dave Oh is Senior Creative at CBRE Marketing UK/EMEA. Follow him on Instagram @daveoh09_runningdad