What would your ideal 'man-pad' look like? We're talking about your fantasy home, with no need for child gates on the stairs, no wind-up Nemo in the bath tub and no Lego sticking in your feet when you get up in the morning (well, unless it's yours, of course). When our DAD blogger and Travel Editor, James Draven, was asked where his dream home would be, he went straight for Ireland, and the plans for his palace shows that – as most women suspect – men are still big kids at heart…
In association with Chill Insurance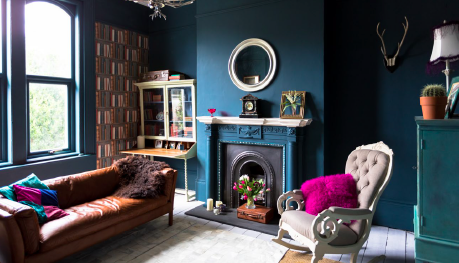 What kind of home would I like? Well, I travel a lot with work, so my property requirements are – rather unusually – based on not being at home at all: getting away, and being away for long stretches of time are things I must consider when choosing a home.
I've always loved Ireland, so this is where my 'castle' would be. As much as I love the Irish countryside and – having played hurling with sporting hero Richie Power – harbour a fondness for the folks in Kilkenny, I conversely need to base my home requirements on the ease of getting away from it, so I'd be looking for property in Dublin, both for the proximity to the airport, and because I come and go at unusual hours, so need to live in a switched-on city that stays open late. The pubs, nightlife and top restaurants are also something of a draw.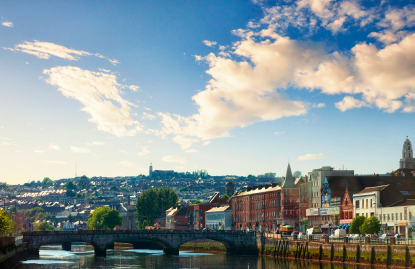 Since I'll be away a lot, I look for homes at altitude. Top-floor apartments, safely hidden behind numerous doors offer peace of mind on the security front, and a Wi-Fi enabled video entry system would allow me to shoo away kids playing knock-down-ginger from anywhere in the world.
Ireland is an architectural beauty, and while I'd struggle to choose between a refurbished castle, a Georgian townhouse, or a thatched cottage, my dream home would be in a converted warehouse loft. Yes, I guess I'm a bit of a hipster at heart, and maybe that's why I love exposed brick walls, copper pipes, and industrial beams and support columns strong enough to hang a hammock from, but it's not why I've always wanted a hardwood-floored loft with an old-fashioned elevator that enters straight into the lounge.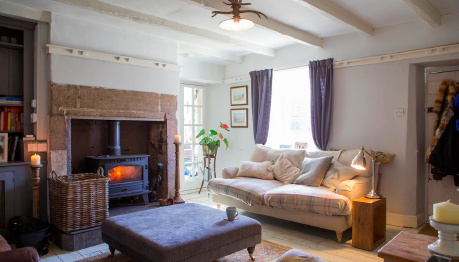 Ever since watching Tom Hanks movie, Big, as a kid in 1988, I've wanted to live in an apartment just like the lead character's: a 12-year-old-boy whose wish to be 'big' is granted by a funfair fortune-telling machine, transforming him into a 30-year-old man who becomes a big shot as a toy designer in NYC.
His huge Soho loft features a cavernous, open-plan living area, filled with, of course, big boys toys, like a Pepsi vending machine, a giant trampoline and a pinball table. In my case, I'd want space big enough for a couple of classic '90s coin-op tables (The Twilight Zone, and Theatre of Magic, if anyone's feeling particularly generous, thanks).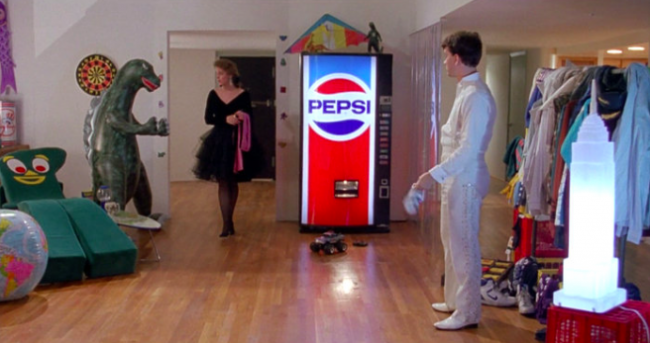 Some good soundproofing would be a necessity: I like to play my music loud and, as an amateur musician who keeps odd hours, play guitar night and day. I'm a neighbour from Hell, in that respect, so best I live in industrial spaces far from residential neighbourhoods. Town-centre locations would therefore be ideal for me, or in a commercial district.
My bathroom area would be lined with emerald-green subway tiles (how very Irish), and be a jumble of exposed copper pipes, steampunk taps and a large, metal shower-head over a Victorian claw-foot bath tub. To finish it off would be an antique Thomas Crapper toilet, with a high-mounted cistern and a shiny copper down-pipe, along with a cast-iron toilet-roll holder.
The kitchen would be similarly utilitarian, with wooden worktops, white subways tiles with black grouting, open cabinets stuffed with Kilner jars, copper Dualit kitchen appliances, and a deep ceramic butler sink with a pull-down rinsing hose, which would ideally be for show, since a dishwasher is a lifesaver and a must-have in my ideal home. If you're looking for ways to improve your kitchen, check out worktops near you.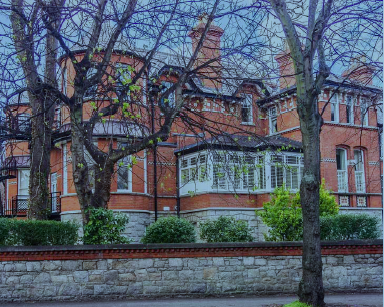 I'd want to have lots guests over, so a spare bedroom or two would be nice, along with some partition walls to separate bathroom and sleeping areas. Also a long, French industrial kitchen/dining-room table to gather friends around for equally long dinners.
Heating would be provided by antique, industrial, cast-iron radiators, with – as mentioned – floorboards throughout, except in the kitchen and bathroom which would be tiled with underfloor heating, making barefoot mornings more bearable. Talking of which, I'd also want enough worktop space to comfortably accommodate a high-end espresso machine with lots of room to spare.
The rest, like Josh from Big's apartment would be open plan, for the feeling of space and to let light flood in. I work from home, so my desk would be positioned in front of one of the tall windows that would line one wall, since I like to look at a view – ideally above the rooftops – while I'm working. I'm a night owl, so my bed would be far from said windows.
I'm no gardener, but some very low-maintenance house plants that thrive on neglect would be lovely, to help oxygenate the room and keep the grey matter functioning, as well as some window boxes full of herbs for cooking.
… Oh, and an underground garage space for my (currently imaginary) '65 Ford Mustang, thanks. I don't want much, do I?
What would your ideal home look like? Tell us in the comments section below.
Get the best quote for your #UltimateIrishHome at Chill Insurance.