Looking for a last-minute Mother's Day gift? Order today and these will arrive in time for Sunday…
1. Flowers That Live Forever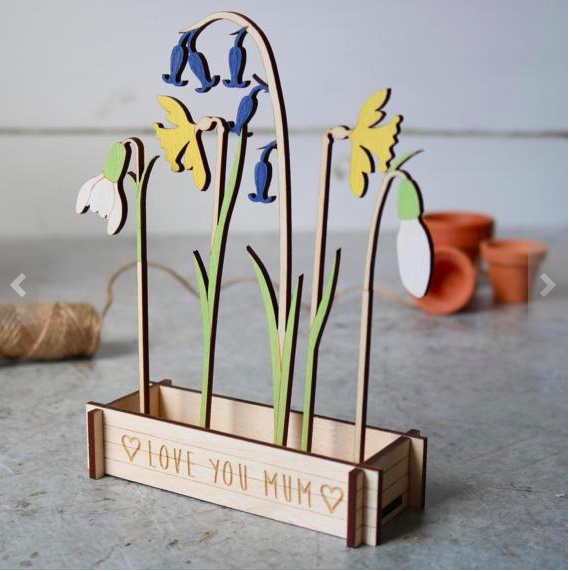 Who doesn't love receiving flowers? However, if you'd like your bouquet to last a little longer, wooden flowers are the way to go. The ones we've found here are laser cut and can be personalised with an engraved message to mark the occasion, so they'll make a great keepsake, too.
Betsy and Els at Etsy.com; £17.50
2. Personalised Necklace

If you've recently had a new addition to the family, this pretty necklace with a small silver, gold or rose-gold plated pendant is the perfect personalised gift for Mother's Day. The baby's name and birthdate can be engraved on both the large and the small disc for Mum to keep.
Lisa Angel; £21
3. Birthday Letters To Baby

New mums will love this keepsake book which offers the opportunity for them to capture their thoughts every year of your child's life as they grow. Record special moments and add photographs up to your child's 18th birthday. You may not think it now, but it will arrive in a flash…
Scandiborn; £40
4. A Calming Candle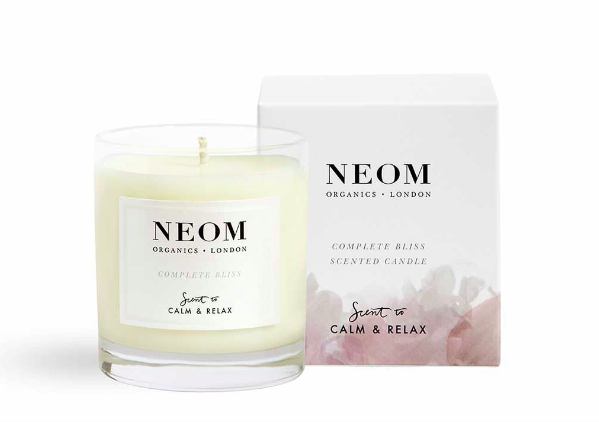 Nothing relaxes quite like a quality candle and a bubble bath, so this scented candle from Neom Organics + an offer to fill up the tub + a cup of herbal tea (or glass of Prosecco) while they soak is sure to bring a big smile to Mum's face. The candle's made with Moroccan blush rose, lime and black pepper, plus 14 other essential oils.
Neom Organics; £30
5. Snuggly Hot Water Bottle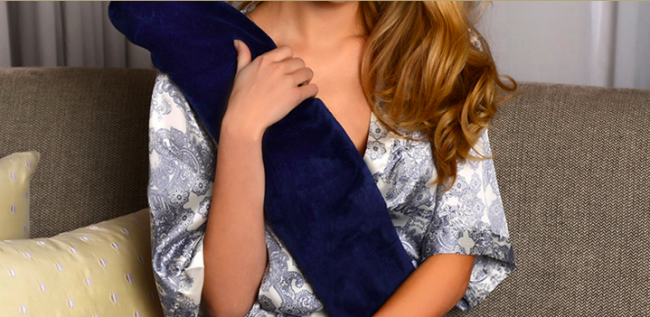 If your partner is pregnant or just had a baby, then this long, soft-fleece hot water bottle will soothe away any aches and pains. And with all the snow we're having this winter, it will keep her warm and toasty, too. With an extendable strap feature, this double luxury fleece-covered bottle comes in six different colours.
YuYu Bottle; £33
6. Huggable Tablet Stand

This vintage floral 'huggable' tablet stand is a really useful find. Available from Not Another Bunch Of Flowers (a website set up by a former breast-cancer patient, Anikka Burton, who was overwhelmed with the flowers she recieved during her time in hospital), this stand makes it easy to prop up your tablet in bed, meaning a new mum (or simply a tired mum!) will be able to watch films, read and surf the internet to her heart's content. A percentage of all sales made by this company go to good causes, so others will benefit from your gift, too.
Not Another Bunch Of Flowers; £19.99
7. Hand-made Queen Bee Make-up Bag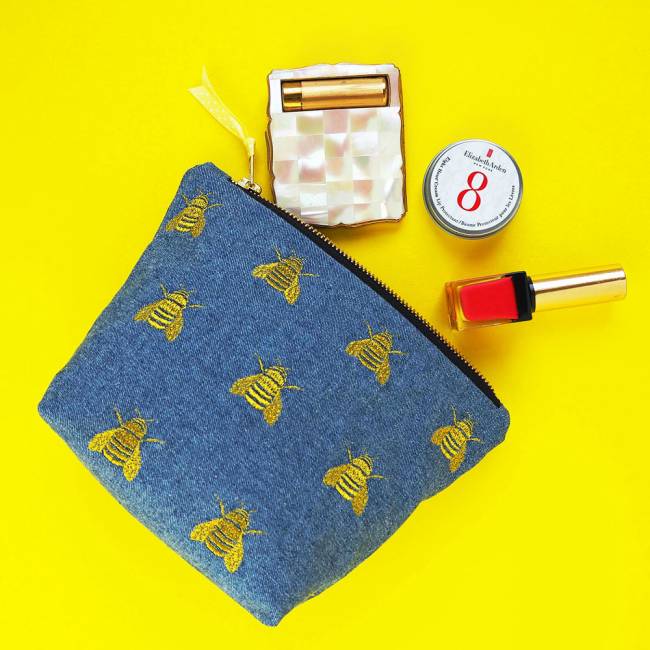 Designer Gemma Cutts makes unique, embroidered bags and purses based on her drawings, from her South-London-based studio. Not only fun, they're machine-washable too, and can be personalised with initials for an extra-special touch.
Paper Cutts; £34
8. Personalised Cards & Gifts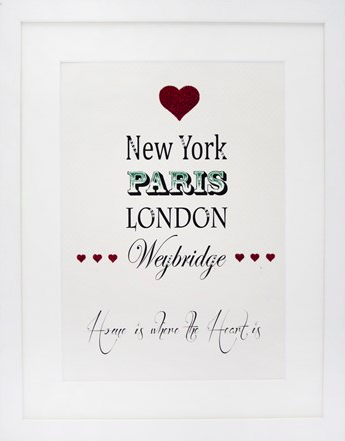 There's still time to order a personalised Mother's Day card or gift for the mum in your life from the award-winning White Cotton Cards. Founder Georgie Palmer designs beautiful, bespoke cards, along with gift boxes, photo albums and stationery.
White Cotton Cards; £ Various
9. MIa Tui Handags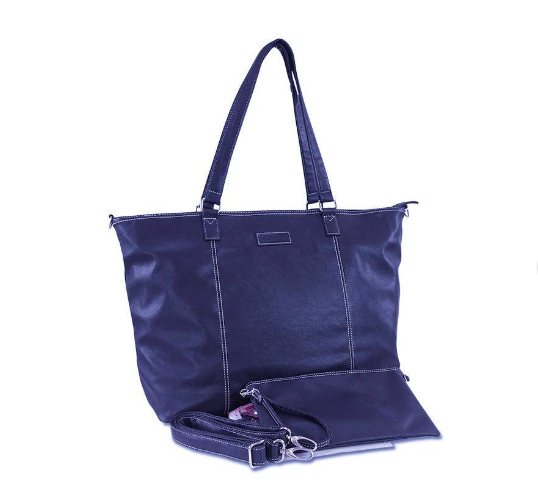 Mia Tui is an independent, British family-owned business, designing and producing a unique range of handbags from eco shoppers to Baby Changing Bags (they've recently won Mother & Baby Best Changing Bag 2018 for their Jennie Travel Bag). With clever additions such as straps to secure the bag to your suitcase, plastic pouches for your liquids, and make-up bags to match, they come in a range of great colours and are vegan, too. For Mother's Day, Mia Tui are offering a free purse worth £15 with every purchase of their Matilda Mae bag. Use the code MOTHER18 at checkout.
Mia Tui; £30
10. Breakfast In Bed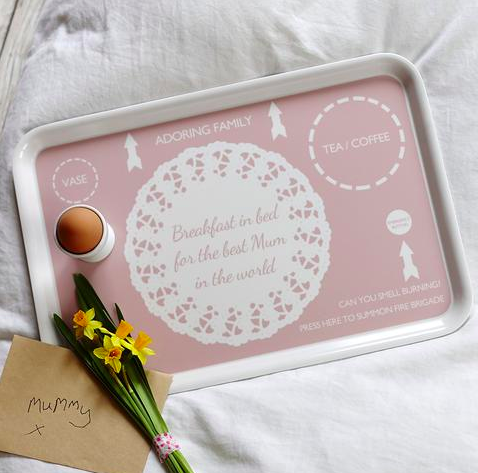 Making the mum of the house breakfast in bed on Sunday – with the kids if they're old enough – will always be a winner and score infinite Brownie points. Make it extra special with this breakfast tray from Not Another Bunch Of Flowers. Here are some delicious and unique recipes for Mother's Day BIB inspiration, too. Enjoy!
Not Another Bunch Of Flowers; £18.50
PLUS ONE FOR BABY, TOO…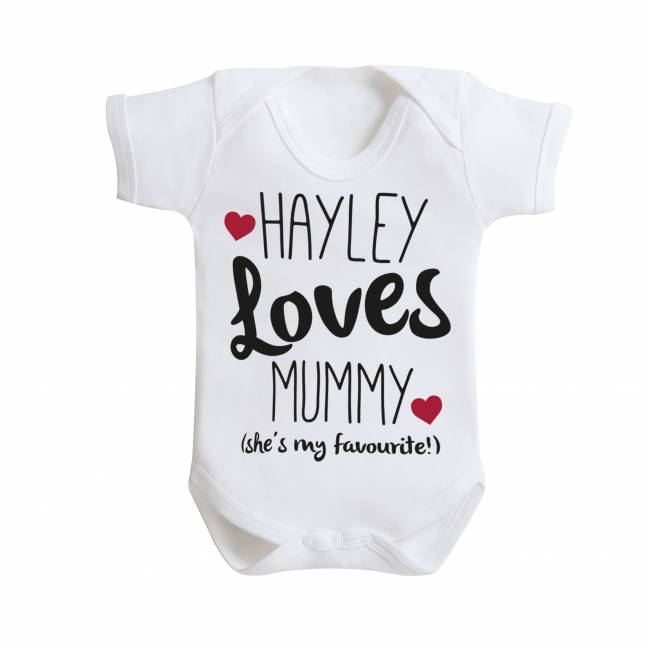 This fun range of baby bodysuits from My 1st Years can be personalised with your little ones' names, and will be a great gift for a new mum. Order before 1pm on Friday 9th March and select Saturday delivery for your personalised gift to arrive just in time.
my1styears.com; £14