From the serious and the retro to the fun and the quirky, we've rounded up a first-class side of active games for you and your team mates to play, whatever the weather…
In a league of their own – the vintage collection
Flicking good fun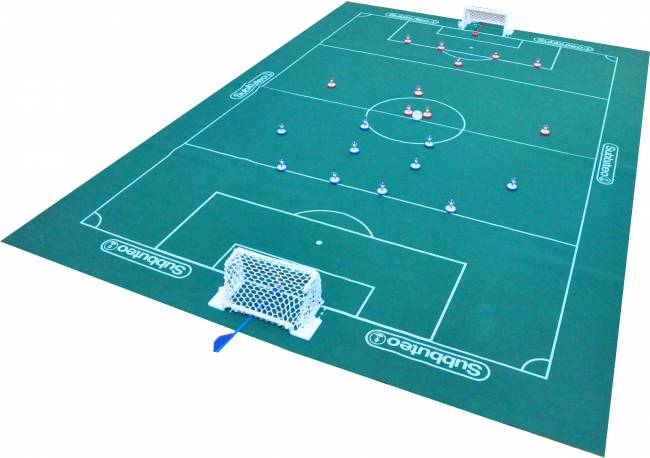 Ahh, Subbuteo… Most dads (and definitely all grand dads) may get a bit misty eyed at the very mention of this iconic game, recalling childhood memories spent flicking players around the pitch, trying to get the over-sized football into the goal (but more often than not, retrieving it from under the sofa / cat's jaws). And now this 70s' classic has had a makeover to rival Cher's, attracting a whole new breed of young footy-game fans. Long gone are the days of gluing players back together that have broken off from the base. The new generation of footballers are stronger with far greater flexibility, and the detail is impressive, from different colour football boots to hairstyles (though not a perm in sight). Mixed-race players are now also available for the first time in Subbuteo history. The pitch has been improved, which means the teams move a lot quicker and more accurately, and there are now several licensed teams available, including Manchester United, Manchester City, Liverpool, Arsenal, Chelsea, Tottenham, Celtic and Rangers. Oh, and you'll also find a nice range of accessories (bought separately), including ball and referee sets, and fences (to stop the ball rolling under the sofa / into cat's jaws). It really is a beautiful game.
Subbuteo (ages 8+): £28.74. tesco.com
Burn rubber, 70s' stylee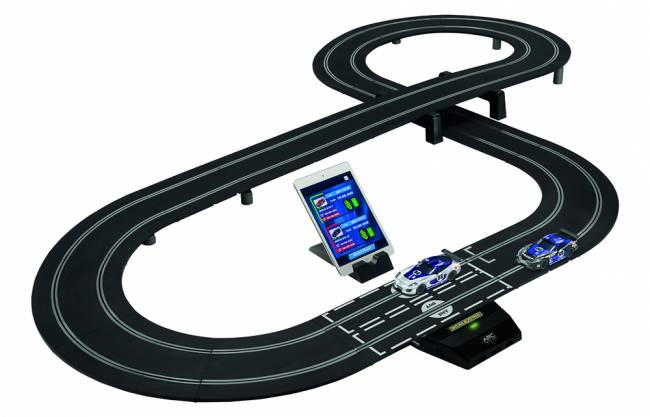 Cars and tracks may come and go, but Scalextric has and always be the Ayrton Senna of the racing-game world, and this latest set races into the high-tech 20th century. The Scalextric ARC ONE is a revolutionary slot car system that lets you wirelessly create and manage races with a handheld smart device, such as a smartphone or tablet. Download the free ARC app, and then connect your device via Bluetooth to the ARC powerbase, unlocking nifty new features. You can personalise your race by selecting a chosen race mode from seven different options, input driver names and number of laps, and then head out on the track to test your skills and whoop your opponent – even if that's your six-year-old kid or 90-year-old grand dad (there can be no mercy in a Scalextric race). You can then post your race stats and results on Facebook or Twitter – though only if said six-year-old / pensioner parent didn't wipe the track with you, of course.
Scalextric C1329 ARC ONE (App Race Control) Set (ages 5+): £129.99. Scalextric.com
Four for one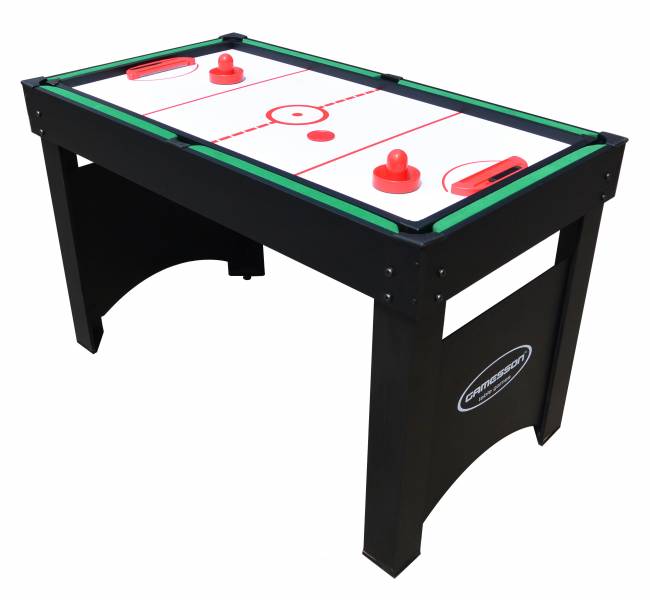 If you're going to set up a big old sports table, you may as well get one that fits in a whole lot of games. The Jupiter multi-games table delivers four family favourites – pool, glide hockey, table tennis and table football. The latter comes with telescopic rods, and a nice touch is that the table has a slight slope in the corners to stop the ball getting stuck. The Jupiter sits on sturdy legs, and at 35kg, it can take take some serious whelly (though try to refrain from kicking, no matter how much you're losing to your nearest and dearest). The table set comes with everything you need to play any of the four games – from cues and pucks to bats and balls – so you can start your tournaments straight away.
Gamesson Jupiter 4 in 1 Multi-Games Table (ages 8+): £139.49. Splashandrelax.co.uk
Junior League: family favourites
Table tennis for intsy spaces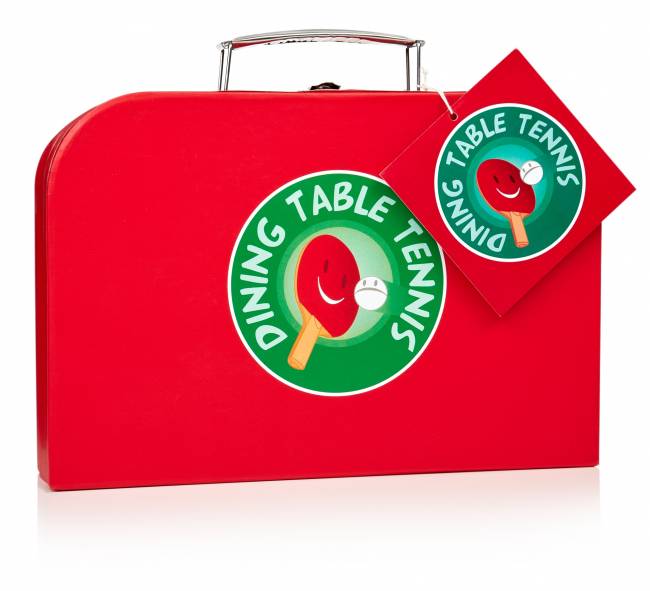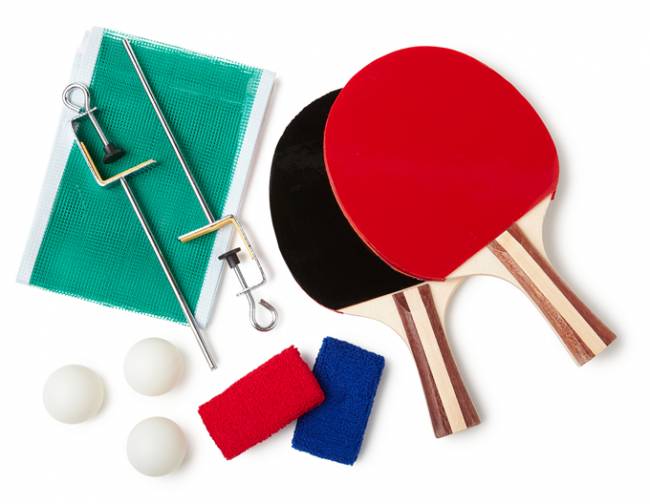 Everyone loves a game of ping pong, but at a whopping 9ft long by 5ft wide, not many of us could accommodate a full-size table tennis table in our homes. But if your family are potty about ping pong, the solution comes in this Paddington Bear-style little red case. Open it up and you have everything you need to set up a game on a kitchen table – two bats, three balls, a full-size net (145cm x14.5cm), and two steel posts with padded clamps (these can only be adjusted to a max of 5cm, so if your table's any thicker, they won't work). There are even two towelling wristbands for when the ping-pong tournament really hots up!
Dining Table Ping Pong (ages 3+): £18.95. prezzybox.com
Fight! Fight! Fight!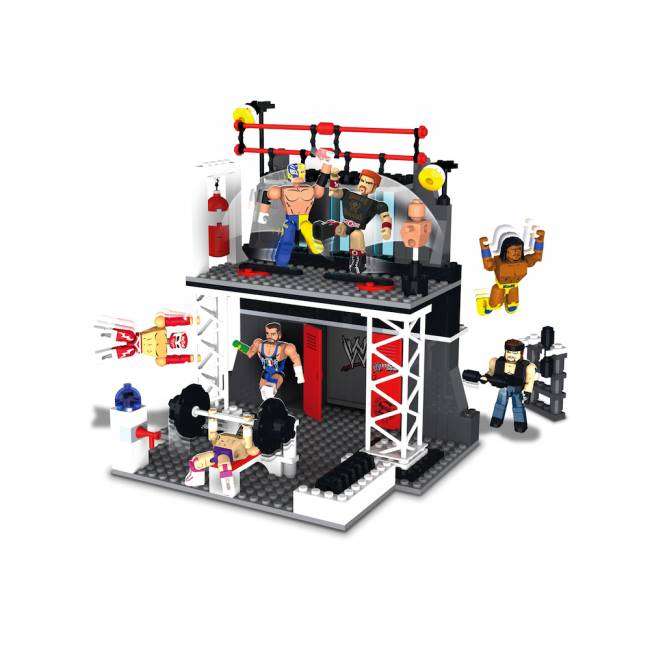 Let us first state clearly that here at DAD.Info, we do not condone violence. That said, if like us, your childhood heroes included Giant Haystacks and Big Daddy, it seems cruel not to introduce our little ones to the beauty of wrestling, with this Stackdown Train and Rumble Playset. Featuring super stars Rey Mysterio and Sheamus as they train to become the next WWE Stackdown Champion, some backstage brawling action might occur as lockers slam, water coolers are thrown and punching bags swing! The set includes Sheamus and Rey Mysterio action figures with multiple points of articulation, a punching bag, battle dummy, bench press, water cooler, dueling discs and locker action. Let's get ready to ruuuumble!
Stackdown Train and Rumble Playset with Sheamus and Rey Mysterio (ages 6+): £22.40. Debenhams.com
Move over, bombers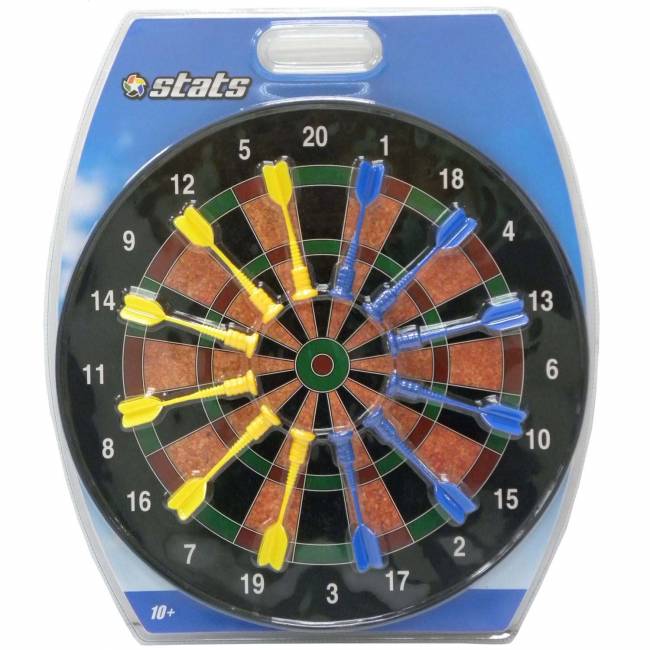 Naturally, no sensible dad would let their under-10s play with a real set of darts. But the Stats Magnetic Dartboard is a far a safer version of the well-loved game, as the darts hit the board magnetically, so no need for eye-popping points. Great for budding Phil Taylors of any age, you can rest assured that your little darlings won't maim one another, and the wall on which the dartboard is placed won't look like a pin cushion after's an hour's play. Simple idea but a good 'un.
Stats Magnetic Dartboard (ages 3+): £14.99. toysrus.co.uk
Little league: for pint-sized sporters
Super-cute skittles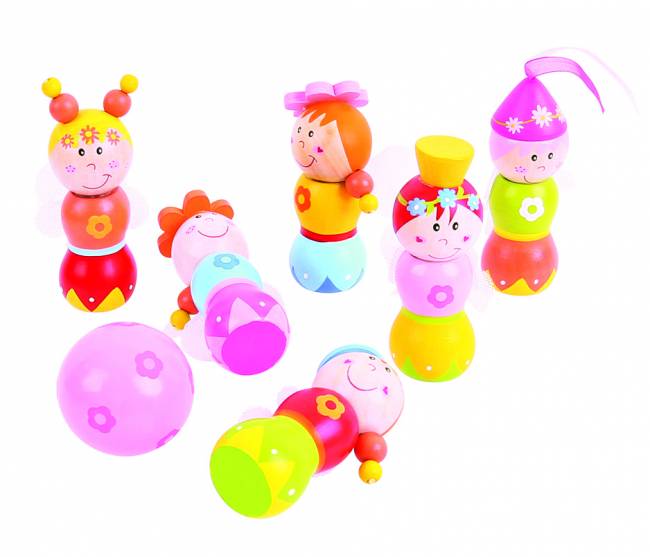 If you've got knee-high kids who have trouble holding a bat, let alone hitting a tiny ping pong ball, these cute wooden Skittles should be just up their street. Dinky enough to be played in any room (and light enough not to smash through the 60in plasma screen), these brightly coloured characters love nothing more than being toppled over, straightened up and then knocked over again (which would drive grown-ups bonkers after five minutes, but luckily little 'uns never seem to tire of it). This classic game is great for developing dexterity and co-ordination, but it's also bloomin' good fun for kids, as well as those a little older in the tooth.
Fairy Skittles (ages 2+): £8.49. bigjigstoys.co.uk
Blow this for a game of football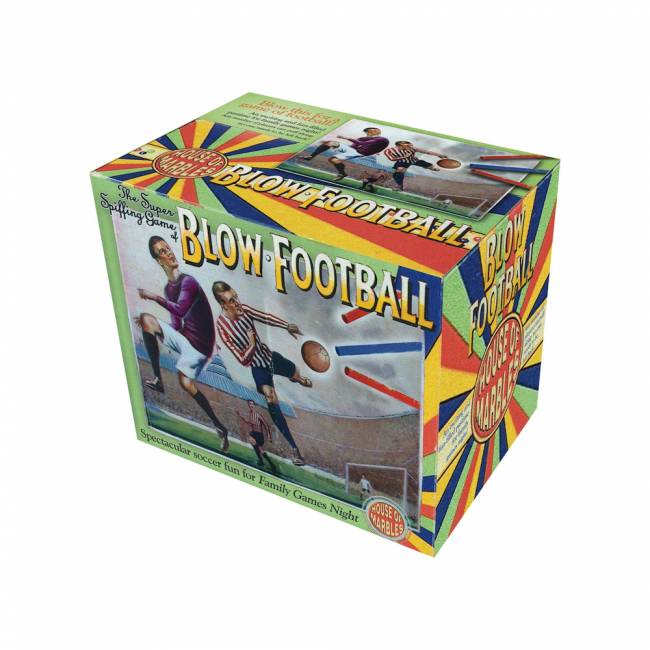 We know this game is for kids, but it's you who'll get a kick out of the cool retro box. This spiffing Blow Football set comes with goals and fearsome goalies, plus two balls and six straws to puff the balls around. The premise may be simple, and it's easy for footy fans of all ages and abilities to get the hang of, but be warned – the more competitive things gets, the more you're likely to spit rather than blow down the tubes (just saying).
House of Marbles Blow Football Game (ages 3+): £12.99. johnlewis.com
Pinball Squidard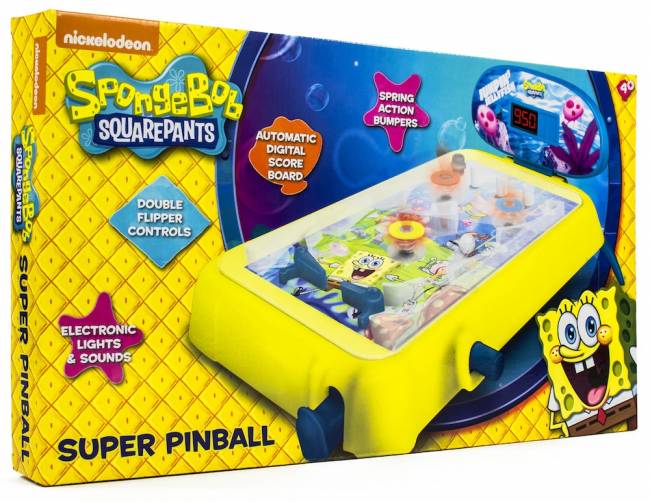 If you don't know who SpongeBob is, your kids must be old enough to be married with a brood of their own, in which case you can play this game with your grand kids instead. The SpongeBob SquarePants Super Pinball game stars the spongy chap himself, along with other residents of Bikini Bottom, including best mate Patrick Star and miserable neighbour from hell, Squidward Tentacles. The pinball game itself features electronic sounds and lights up just like the real thing. Use the double flipper controls to flip the ball around the game, bouncing off the spring action bumpers. The automatic digital scoreboard lets you keep a score with all your family, so no arguing about whether it was in or out (and that includes you).
SpongeBob SquarePants Super Pinball (ages 3+). £18. Tesco.com