Even though the kids have gone back to school, there's no reason to give up the creativity the long weeks of summer tend to influence in parents everywhere. In fact, the autumn term sees the run-up to several major festivities, making it a better time than ever to encourage your kids to get crafting.
Charlotte Baldwin, Operations Manager at IQ Cards, shares her ideas for some crafty family fun…
Introducing your children to crafting as early as possible presents any number of benefits, from developing hand-eye coordination and cognitive development, to establishing new hobbies and interests. Arts and crafts give families a multitude of possibilities for fun and creativity, and allow for time well spent together.
It needn't be oil painting or appliqué – the simplest of crafts can provide hours of entertainment, and don't cost the earth. Plus, the magic of the internet means that step-by-step instructions and videos are just a click away if you fancy trying something a little different, or are something of an art novice yourself. Here are a few simple crafting ideas to pass the time in a productive way with your children…
Model Planes
Making models are one of the most traditional childhood crafts activities, and have always been the perfect activity for dads to get involved in. This is a passion that can be started easily and can develop throughout your kids' childhoods and even into their adult lives. You can still pick up a simple model plane kit for a couple of pounds, and if your kids discover a passion for creating things which really work, you can build them together from templates with a little bit of balsa and a craft knife, with you creating the parts and your kids assembling the plane. The sky's the limit – no pun intended – and the variations are almost limitless.
Greetings Cards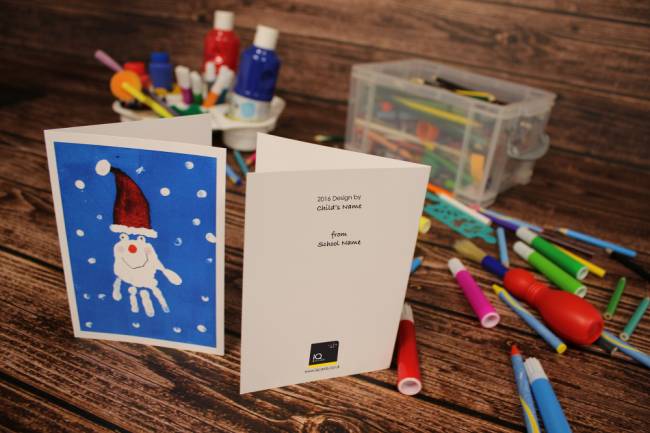 These couldn't really be easier! By taking one of the many masterpieces your child creates and simply folding it in half, you have a handmade greetings card to send to family and friends. Adding a name and date in the corner is a nice way of savouring the memory. All of children's favourite art supplies, like glitter and sequins, can be used to their heart's content, while stickers and stencils can assist smaller children with designs. Inspire them with pictures of their (or your) favourite superheroes or characters to copy. Give your child's creativity the recognition it deserves.
Origami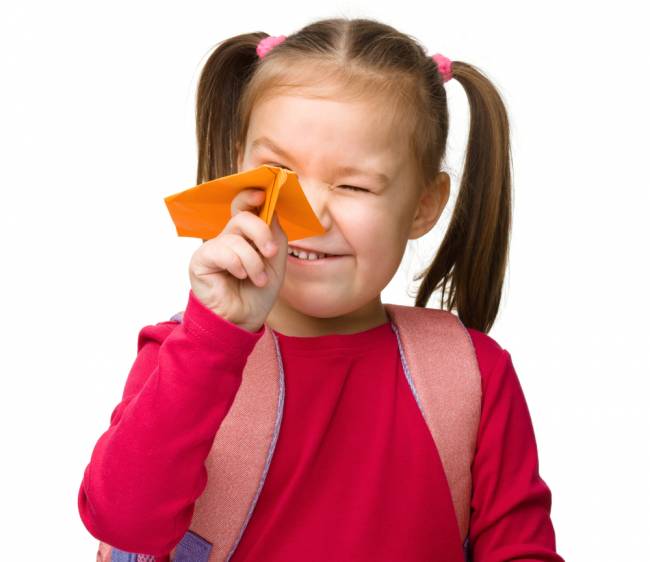 Don't worry, for as mind-blowingly intricate as origami designs can get, there are a whole bunch of beginner patterns that are not only fun to make, but develop your child's hand-eye coordination. This is where online instructional videos can be of particular assistance, as sometimes, step-by-step instructions are difficult to follow. Once you've mastered the more basic patterns together, you can move on to more advanced ones, and decorate them with pens, paints, feathers, gems, or whatever else you have to hand. You can then use your completed projects as bookmarks, bunting, or ornaments.
Modelling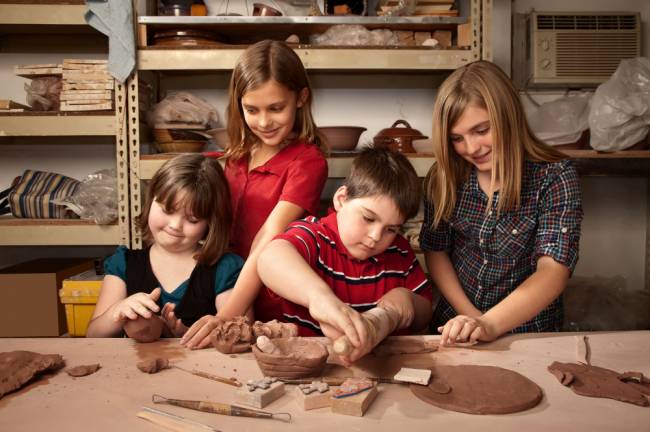 Again, the possibilities are endless. While good old-fashioned modelling clay like Plasticine is perfect, there are so many materials that can be put to good use. Soft clay works well for younger children just finding their feet with modelling, where air-dry clay immortalises designs to be treasured. Junk modelling, using such household staples as cardboard boxes and yogurt pots, is a good way to encourage recycling and new uses for old materials. Modelling with natural objects, like sticks, leaves and shells, gets you out of the house to hunt for materials, and allows children to explore their natural surroundings and their uses. Create the classic rocket or car and you and your child can customise to your every whim, however unrealistic!
Be Inspired!
Even once you've settled on a crafting activity, there are still many different directions you can take it in. No two crafting sessions ever need be the same, and the world around us has so much inspiration for your next art day. Open your mind and start noticing ideas around you that might provide another new direction for your family crafting to take, and most importantly, have fun!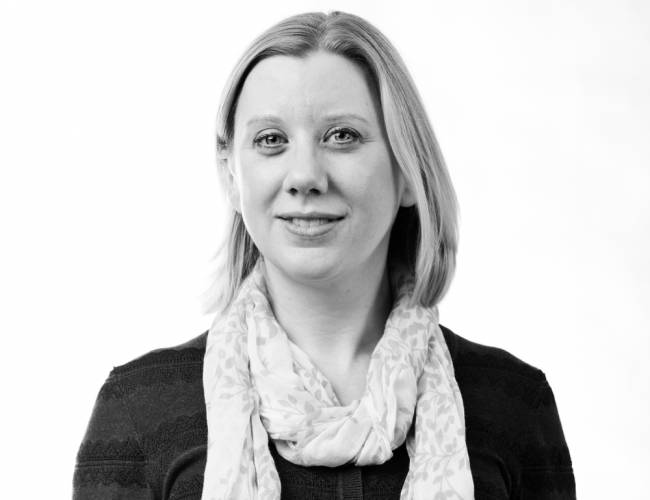 Charlotte Baldwin is Operations Manager at IQ Cards, a fundraising company that provide schools and establishments with the necessary tools to fundraise via selling high-quality and unique gifts designed by pupils. They are the preferred supplier for PTA UK.
For more information, go to IQCards.co.uk