Come 17 February – aka Pancake Day – you won't be able to keep your kids out of the kitchen, so let them join in the fun with the help of these child-friendly cooking sets (don't worry, the flippin' pancakes will still be Dad's domain)…
A serious case of pancakes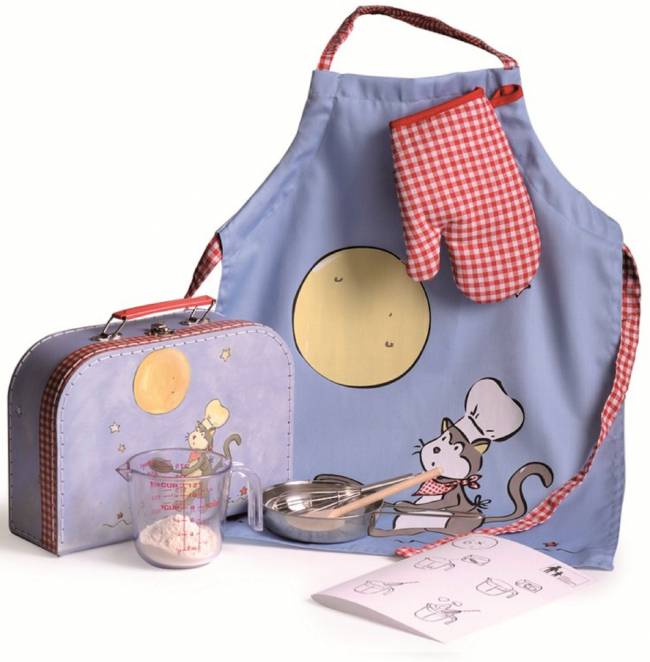 With Pancake Day just round the corner, this crackin' set should be top of your shopping list. Contained in the very cute suitcase is everything needed to make pancakes, including a frying pan, measuring jug, whisk, wooden spoon, and the all-important recipe. Mixing pancakes is a messy business, so your little cooks will appreciate the cotton apron and glove also found tucked inside the case. This set is definitely for pint-sized chefs (we're not sure teens would appreciate the cute moon and moggy motif), but they'll still be able to give Dad a run for his money when it comes to producing those circles of batter heaven.
Children's Pancake Set in a Suitcase (ages 3+ but with an adult's help): £10.99. spottygreenfrog.co.uk
One for Wallace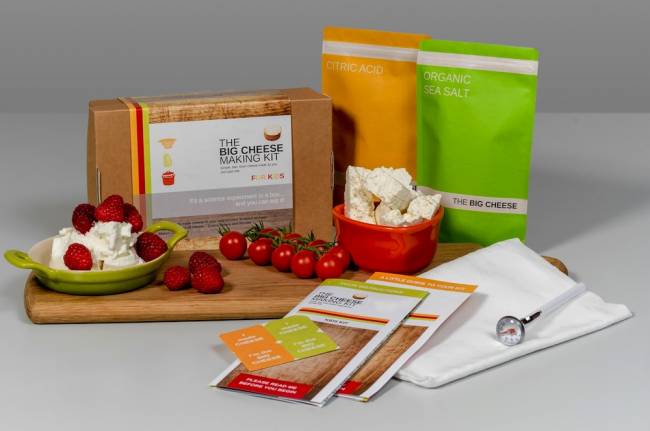 Mmm… cheese. T'is the food of gods and why you're still sporting that muffin top from Christmas (when you ate half your body weight in Stilton). So how amazing would it be if you could make the fromage yourself? Or even better, get the kids to make it for you? Meet Child's Cheese Making Kit. As the name suggests, the set includes the secret cheese-making ingredients: citric acid, organic sea salt, butter muslin, a dairy thermometer, step-by-step instructions and, er, fun stickers. All you need to do is dig out a big pan, a colander and milk. Kiddy chefs (and you) will be amazed by how quick and easy the whole process is – you could all be tucking into cheese on toast within the hour. This kit makes two types of cheese – queso blanco and ricotta – but you can add what you want to it (although peanut-butter flavour may be pushing it).
Child's Cheese Making Kit by The Big Cheese Making Kit (ages 7+, dad's help advised): £23. Notonthehighstreet.co.uk
Pint-sized pizzas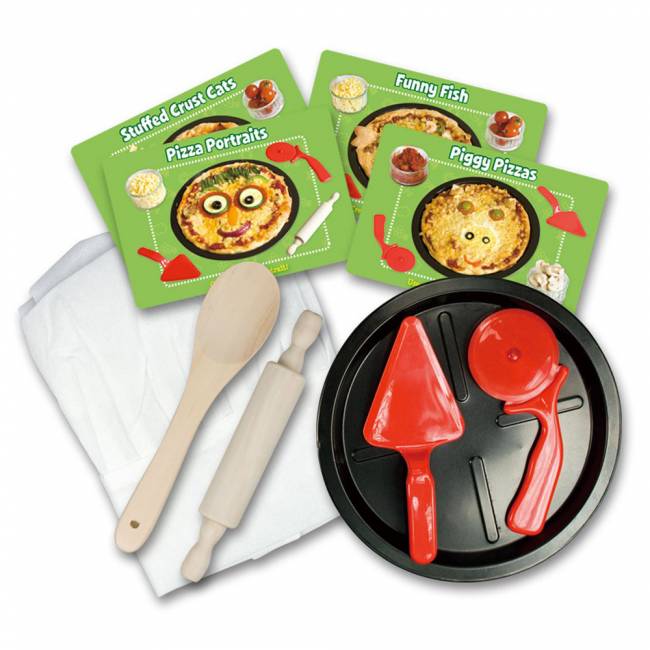 Forget the takeaway on a Saturday night – bambini bakers will be able to create authentic (though mini-sized) pizzas with this brilliant little kit – and a leedle bit of Papa's help. Just follow the simple recipe cards to make the dough base and tomato sauce, then finish with some sizzling toppings. The set includes a small (18cm) pizza pan, pizza cutter, pizza slice, wooden spoon, wooden rolling pin, four colour recipe cards, a guide and the all-important chef's hat.
Galt Pizza Making Set (ages 5+): £10.99. galttoys.com
Ahoy, me bakers!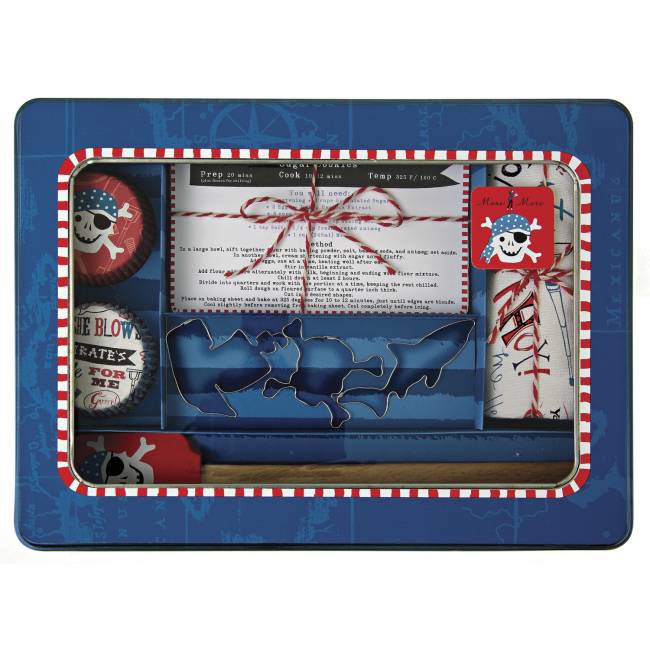 If the boys in the house still think cooking's wimmin's work, then tempt them into the 21st century with some sea-faring fellas, who love nothing more than donning an apron to knock up some cupcakes. The kit includes a pirate-themed apron and spatula, three cookie cutters (a shark, skull and cross bones, and a pirate ship), and a shipload of pirate muffin cases (well, 48 of them). There's even a journal for storing all those super-secret recipes in case Ramsey comes knocking.
Pirate Baking Set For Boys (ages 3+): £25. Notonthehighstreet.com
Cosmic cutters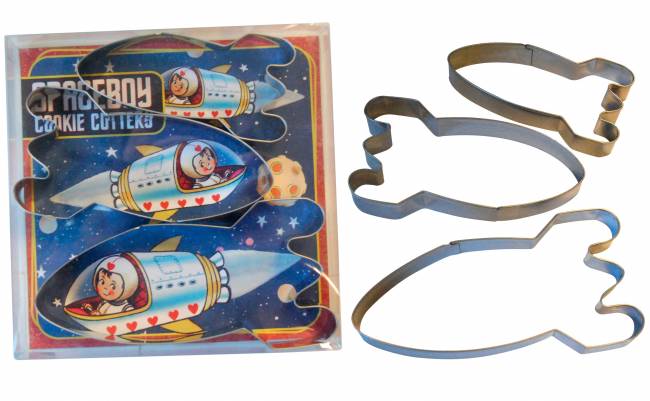 Not so much a cooking kit, but so cool, we just had to include this Retro Spaceboy Cookie Cutter set. Containing three stainless-steel cutters in different space-rocket designs, cookie monsters from five to 90 will love making these 3D snacks!
3D Spaceboy Cookie Cutter Set (ages 5+): £5. sciencemuseumshop.co.uk
Eggs-tremely cute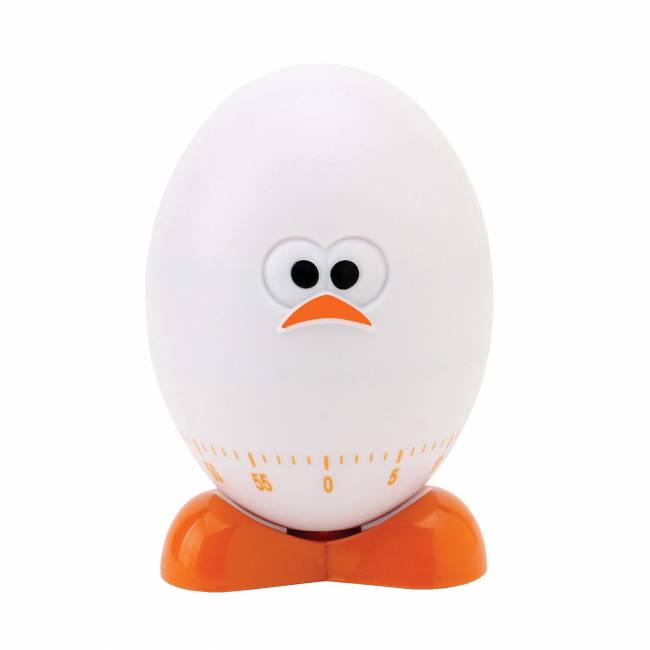 Kids will love Joie, the chirpy chappy who will help them take their first culinary steps. The Joie Egg-Head range comprises everything little chefs need to make pancakes this Tuesday, and a whole feast of other treats. First up, meet Yolky The Egg Separator (no more picking out bits of leaked yolk and egg shell from the whites – we bet even Delia could do with this handy gadget). Then there's Whisky the whisk, to make batter / cake mix / omelettes and the like light and fluffy. And finally, there's Mech Timey the 60-minute timer, to make sure pancakes are golden and light, not black and rubbery.
Joie Yolky The Egg Separator: £1.95, Joie Whisky Little Whisk: £3, Joie Mech Timey Mechanical 60 Minute Timer: £5.95 (ages 5+). kitchenbuddies.co.uk
For DAD.Info's simple but scrummy pancake recipe, click here