Lights, camera, protection – make sure your nippers are the coolest, and safest, riders on the block during National Bike Week (13-21 June)…
Brain buckets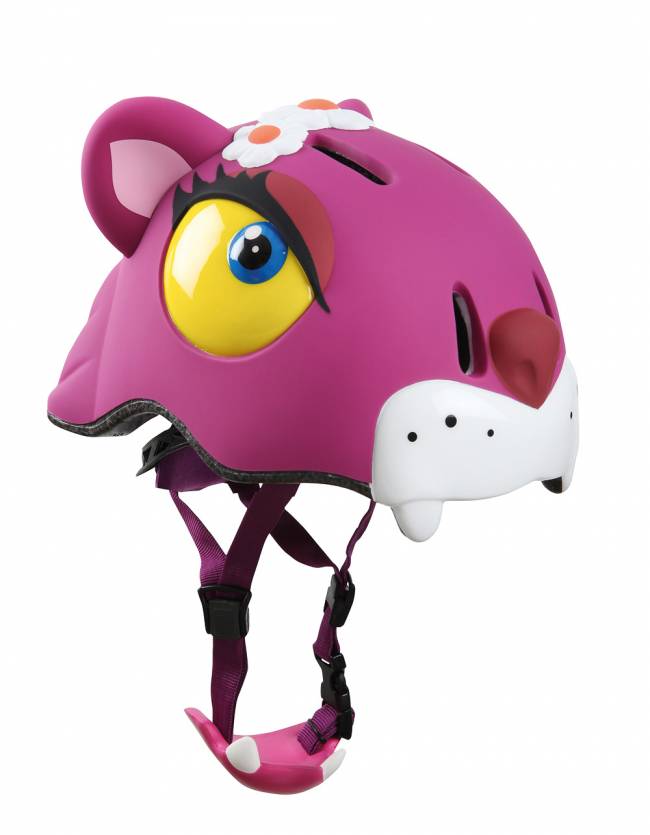 The most important bit of a safety kit can also be the one your kids are most reluctant to wear. Let these cool and quirky helmets do the persuading for you! The Crazy Safety helmets are easy to fit, thanks to the 'precise adjustment system' – a handy wheel used to fine-tune the size of the helmet to your little one's bonce. They're also light (270g), comfortable to wear and come with an integrated red LED light for better visibility in the dark. But what your style-savvy kids will really love is the fact they these particular brain buckets come in a range of brilliant 3D styles – from a cute Cheshire cat to the well 'ard shark. What kid could resist?
Crazy Helmets (ages 2+): £24.99. first-bike.uk
Blazing saddles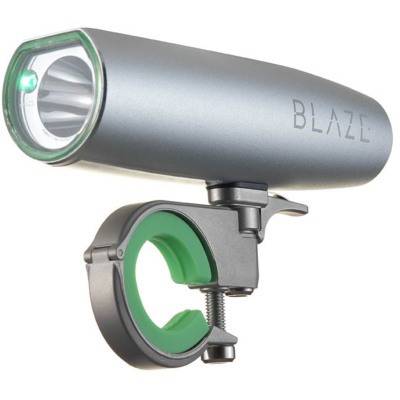 The biggest danger to cyclists is not being seen by other road users, be they driving a car, riding a motorbike, or walking along in a world of their own. So anything that makes your kid more visible is a good thing. Enter the Blaze Bike Light – a brilliant new bit of kit from the Science Museum Shop. Attach the gizmo to the handlebars and choose between the bright solid or flashing white LED light, or go for the green laser, which brightly projects a green image of a bike up to six metres onto the road ahead. Bike lights never looked like this when we were kids, eh?
Science Museum Shop (ages 7+ – younger kids shouldn't really be riding near any roads!): £100. Sciencemuseumshop.co.uk
Hands-on protection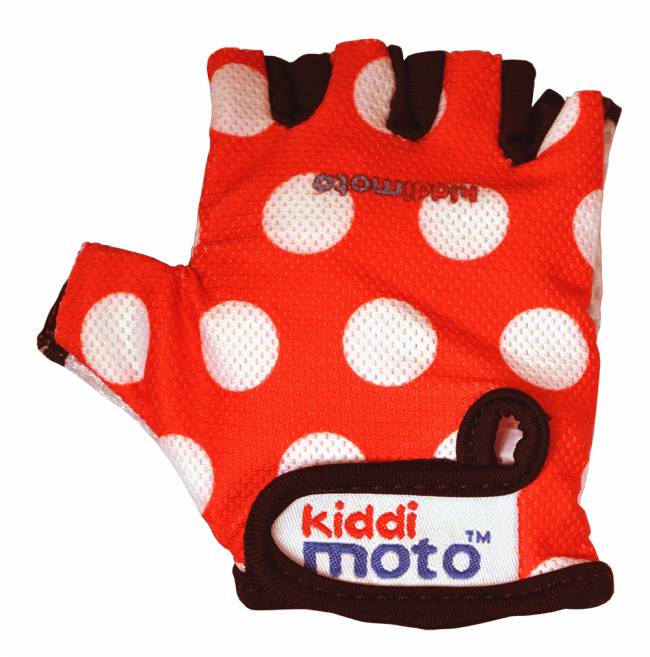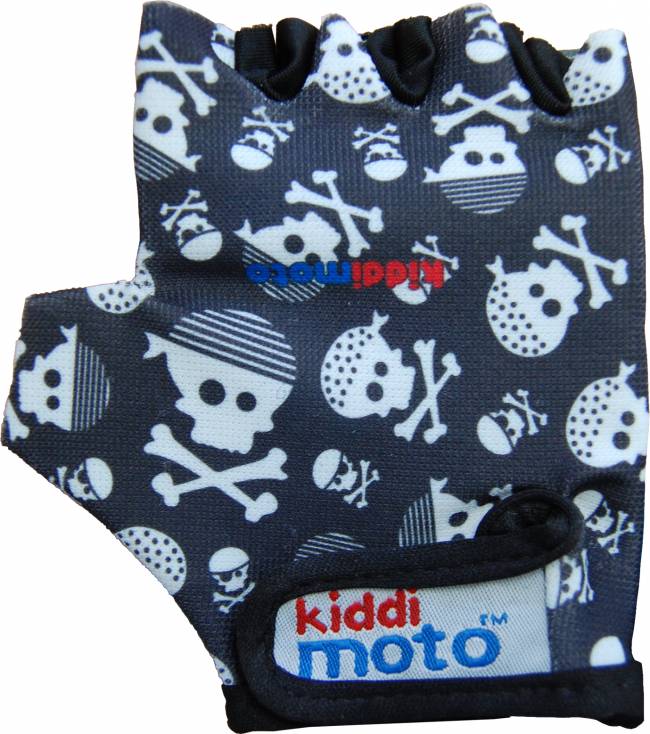 If you're the owner of a mini-sized Evil Knievel, help them dress the part with a pair of proper bike gloves. Specially designed for kids, but with the same detail as adult rider gloves, these Kiddimoto cycle mitts are comfortable, functional and fingerless for extra dexterity. Plus, with padded palms and breathable Lycra-backed fabric, the gloves fit like, well, gloves, give excellent grip on the handlebars and protect vulnerable little hands. They rank highly in the style charts, too, coming in a range of cool and quirky styles to match the bikes and helmets in the Kiddimoto range – from pretty polka dots and cherries to colourful Union Jacks and darkly cool skulls.
Bike Gloves (ages 2-7): £7.99. kiddimoto.co.uk
Cat cam… for kids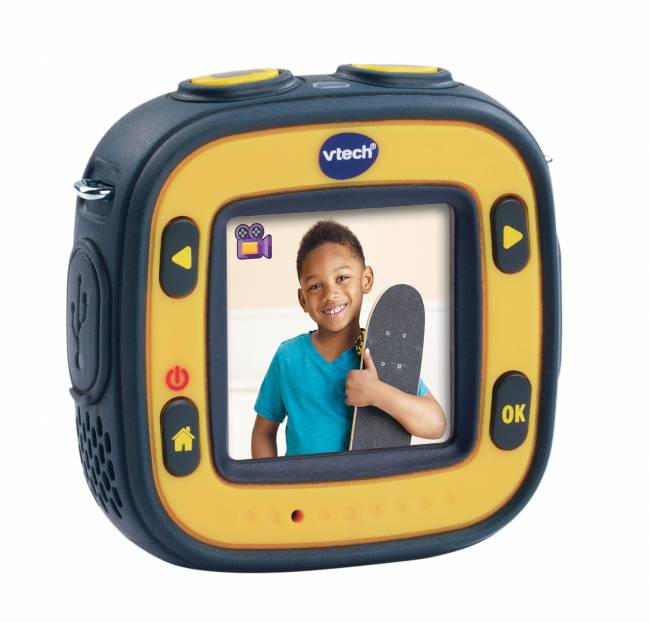 Remember that superb BBC doc where they put cameras on cats to see what the moggies got up to during their walkabouts? Well, now you can do the same thing with your kids – and they won't even mind! VTech's Kidizoom Action Cam is a multi-functional camera that comes with a waterproof case, which can be attached to bikes, skateboards or helmets. Of course, it takes photos and shoots videos on the move, plus a load of other fun things, like games. But what's especially cool is the time-lapse photo recording function to capture those biking / skating actions shots in all their glory. Sick (skater-kid speak for: really very good).
Kidizoom Action Cam (ages 5+): £49.99. vtech.co.uk
Check out the blog from DAD.info reader, Chet, when he and his son, Khyal, put the Kidizoom Action Cam through its paces…
DAD blogger: Chet Chowhan, London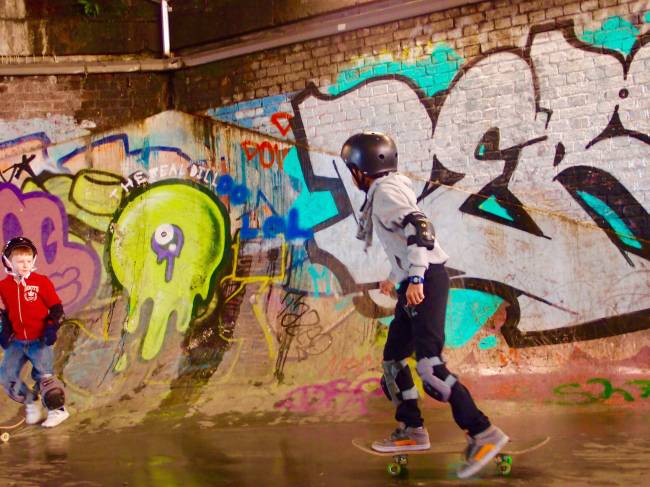 The VTech Kidizoom Cam purports to be the 'go-pro' for the prepubescent. Having used this for an afternoon in a gritty skatepark falling under the shadow of the Shard on Druid Street, London, I think it's succeeded. The camera comes in a ruggedised rubber/plastic format – at 50x50mm it's just slightly smaller than a Stanley tape measure. The grey and yellow format works well and will ensure that older kids are not put off – it doesn't look like a toy. There are two clearly marked buttons at the top – one with a video and the other with a camera icon. My 11-year-old son, Khyal, and I had no problems using it. In daylight, both photographs and videos are acceptable – not BBC or Magnum Photo quality but they capture the action.
The device can be mounted on a bike, attached to a skateboard, attached to the dog – you get the idea. I quite like shooting from the hip – the device fits really neatly in the palm to enable you to do this. The tiny form factor makes it discreet, and it seems well built enough for you to not worry about the odd minor crash.
There are some games and 'effects' to use with the video, but other than the mirroring effect on the video mode, I don't think these games really add anything and seem a bit 'childish' for older kids. The kit includes two mounts and – most astonishingly – a waterproof mount. This is ridiculously good value for money when you consider how much waterproof cameras can set you back – Khyal is looking forward to taking this snorkelling this summer. Smile, fishy.