Come the holidays, send boredom packing with this round up of top-notch on-board entertainment…
Whoever said it's not the destination, but the journey that counts probably didn't have to listen to "Are we there yet, Dad?" every 30 seconds, 10 minutes after leaving the house. So with another Bank Holiday this weekend, and the summer hols fast approaching, ensure you have a family of happy campers with one of these boredom-bashing travel games…
50 Travel Games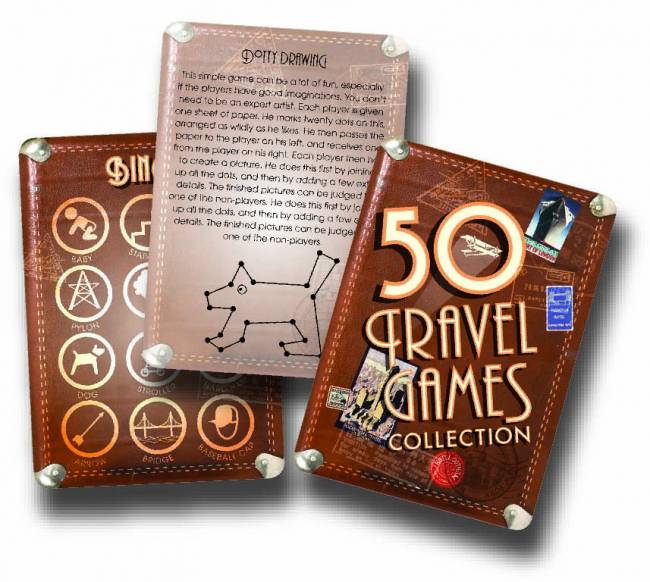 If variety is the spice of life, then this 50 Travel Games is one spicy meatball! Inside the retro-looking tin carry case you'll find no less than 50 games, all of which have specifically been put together to be played on planes, trains and automobiles. For one to six players, the case also contains 10 bingo cards, notepad, pencils and counters. From Fizz Buzz to Nutty Number plates, this treasury of games will help even the longest of traffic jams and flight delays whiz by.
Lagoon (ages 8+): £8. Thegreatgiftcompany.co.uk
Kids Trivia Plus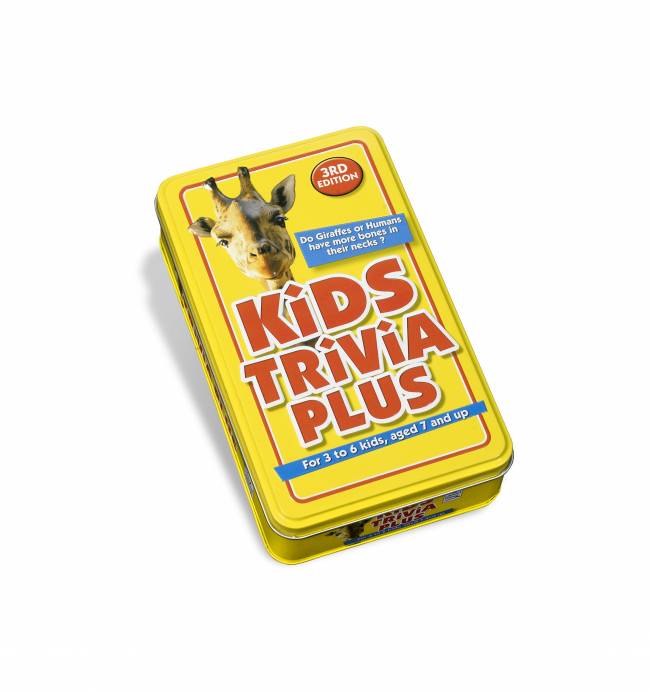 This game does what it says on the yellow tin. Created for three to six players aged seven and up, Kids Trivia Plus is simple to set up – great when on the move. Quick thinkers and general-knowledge buffs will love guessing, explaining and answering an array of fun, factual and quirky questions, as they make their way around the board. Sure to keep clever-clogs kids and know-it-all-teens on their toes and occupied for hours.
Paul Lamond (ages 7+): £11–£14. amazon.co.uk
Magnetic Puzzle Books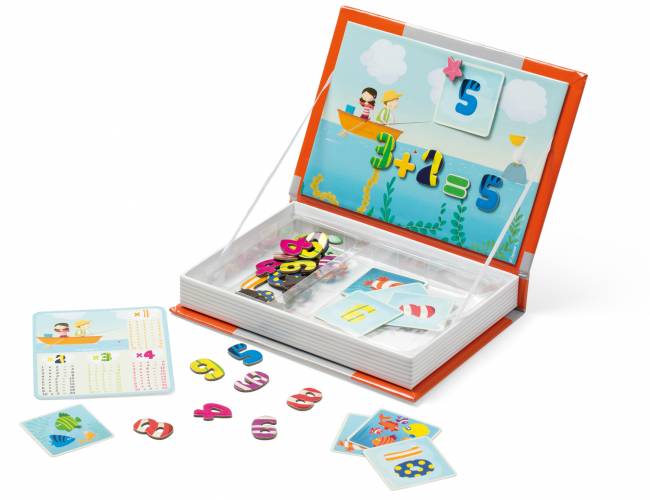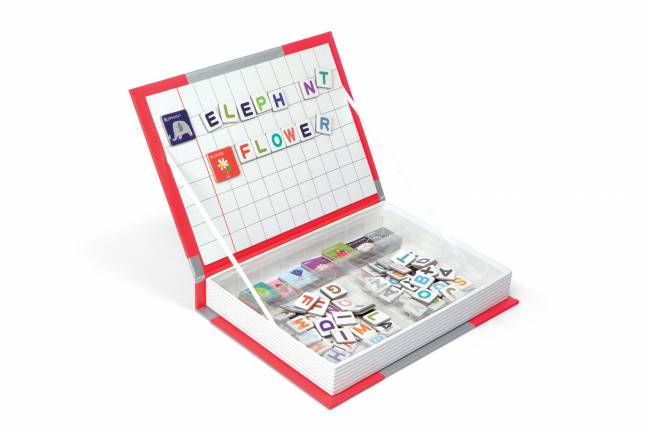 From Janod – a French company that's been producing toys for over 40 years – comes these magnetic books. There are loads in the range, but budding maths boffins will be très gai, with the Magnetic Puzzle Book Box 1-2-3, which includes 45 number and sum magnets, four picture cards and a multiplication table. Wannabe wordsmiths, meanwhile, will get more out of the Magnetic Puzzle Book Box Letters, which includes 104 magnetic letters and 26 illustrated magnets. Both books come in a handy sturdy box, and are clearly educational – but they're also superb ways to keep little ones engrossed (aka quiet) for hours.
Janod (ages 3-8): 14.99. borngifted.co.uk
Pointless The Travel Game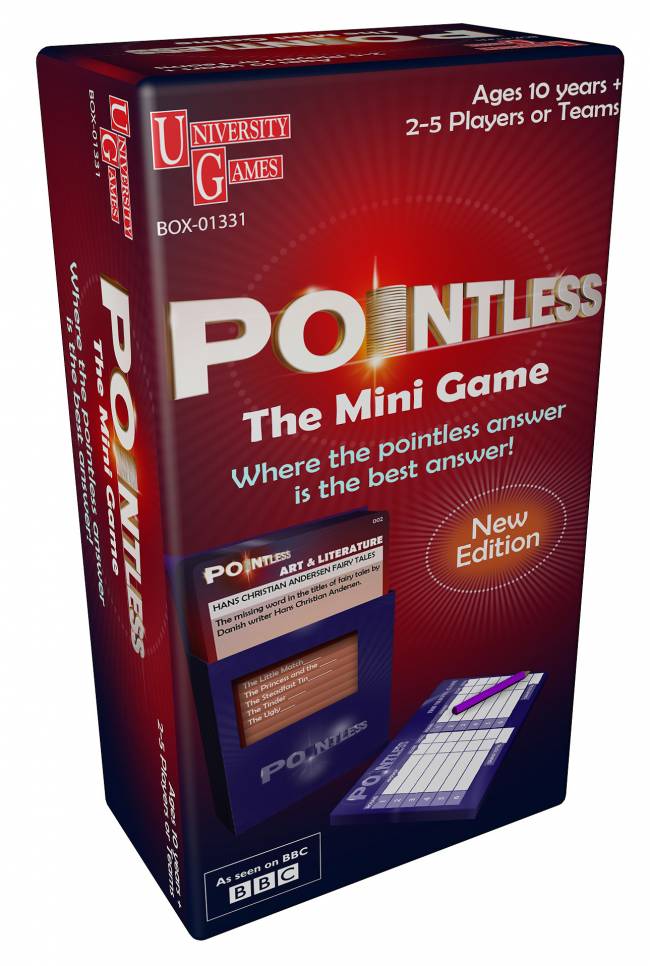 Something for the older kids, this is the board game version of the addictive BBC1 quiz show hosted by Alexander Armstrong, where the most obscure right answer is the best one. With a choice of seven answers, players plumb the depths of their general knowledge to pick the least popular correct answers to questions as they fight against their natural instincts (even if you've never seen the show, you'll soon find out how grimacingly tricky it is to not shout out the most popular answer). It's not often you strive to be Pointless in a game, but here, the less points the better.
University Games (ages 10+): £8.99. waterstones.com
Are We There Yet?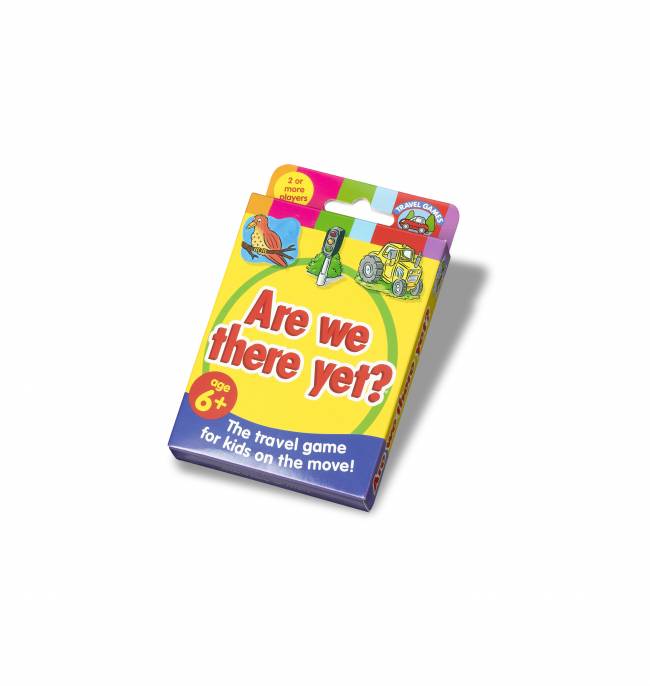 I-Spy has always been a simple but reliable way to keep little ones entertained on the move (and hopefully stop them from constantly kicking the back of your chair for fun). Are We There Yet takes this classic game and gives it a little twist, with 100 fun, colourful and imaginative illustrations. Each of the cards features objects, people or scenes for players to 'spy', but to up the competitive anti, points are also given to each sighting. Admittedly, some things will be trickier to find than others – for example, you don't see many red traffic lights on the motorway, and if you're on a plane journey, this probably isn't the most suitable game to play – but other than that, it's fun, it's simple, it's I-Spy in a box.
Paul Lamond (ages 6+): £3.99. johnlewis.com
A couple more for the road – not toys exactly, but kid-sized travel chums, nonetheless…
Penguin Play Pack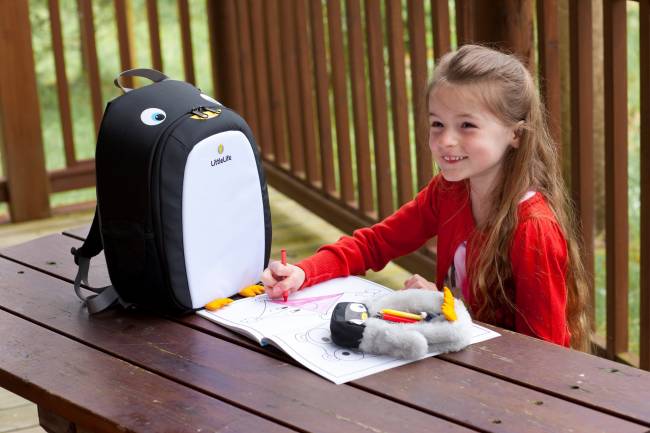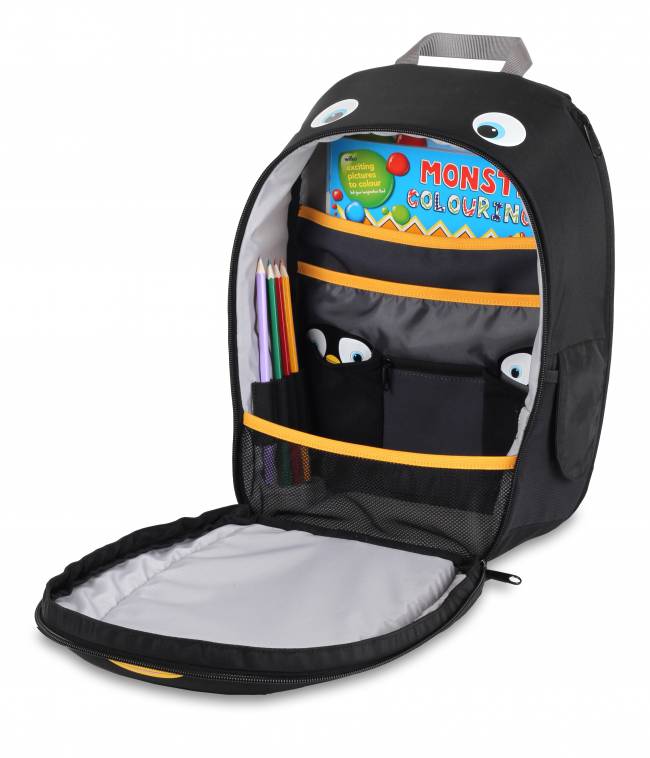 Whether heading off in the car or flying to sunnier shores, this pack, complete with fluffy baby penguin pencil case, makes a top travelling pal. The Penguin Play Pack can be attached to a car headrest so that all your pint-sized passenger's toys and games are close to hand. Then fold open the hard lid and it becomes a desk, with pockets for A4 paper. The pack is also crammed with compartments to store essential extras like crayons, snacks, pet gerbil (always best to check before you leave home). Finally, if your little ones get wanderlust and start heading off into the distance, the parents' grab handle offers serious peace of mind.
LittleLife (ages 3-5): £29.99. littlelife.co.uk
Piggy Folding Pillow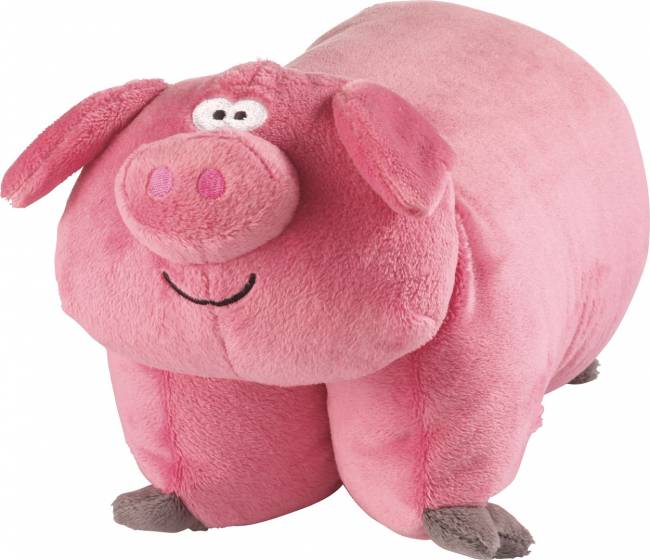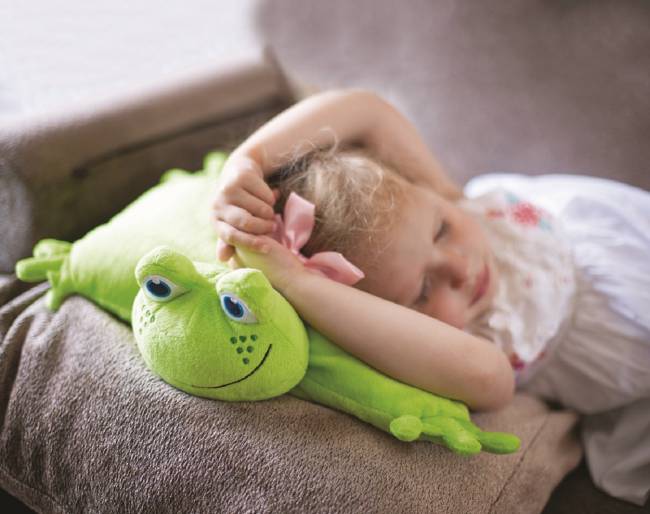 What's worse than travelling with a bored child? Travelling with a tired one who can't get comfy. A simple solution comes in the form of this foam-filled, fleecy pink pig (also available as a handsome frog). The Snug and Hug doubles as a cheeky-looking plush and soft pillow in seconds. It's also 100% machine washable – always a good idea, especially on those rocky boat trips…
Go Travel (ages 6 months+): £9.99. go-travelproducts.com/uk