Six great games to fire the imagination and keep young hands busy (and out of trouble) this Halloween…
It's cold, it's wet, the nights are drawing in, so to keep boredom at bay, we've gathered up a selection of creative games and toys that you and the kids can put together on rainy weekends. We've even got some to give away, because we're nice like that.
DIY Board Games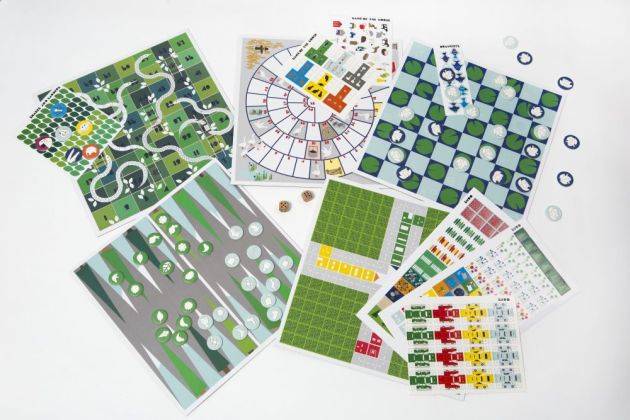 Good old-fashioned family fun with a twist this, in that it contains five board games for you to customise, decorate and play around with. So, with your help, the kids can create their own unique twists on classic games such as Snakes and Ladders, Ludo, Draughts, Backgammon and the Game of the Goose. The latter, especially, could end up very surreal indeed. Each set contains boards, colouring-in counters, wooden dice, stickers galore and more. There, that should keep them amused for a good few hours. Just don't let 'em make up the rules, too!
DIY Board Games (age 3+), £19.95. laurenceking.com
GoldieBlox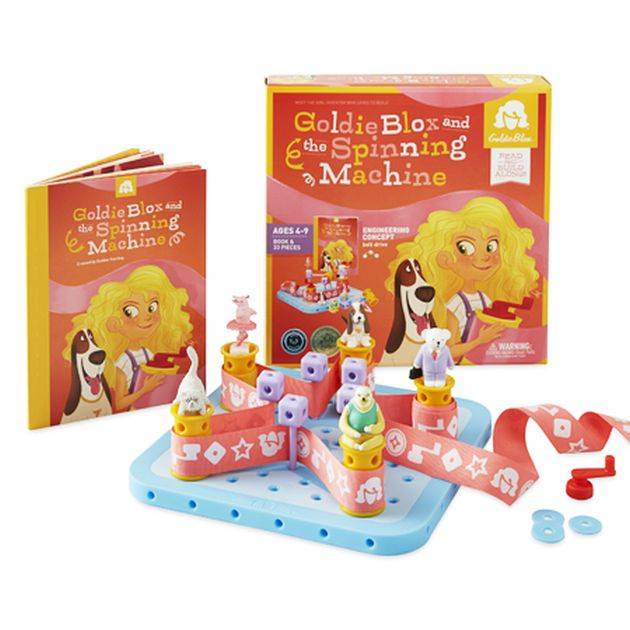 Who said construction toys are just for boys? Not GoldieBlox, for sure, as this set is aimed squarely at girls. Developed by Stanford engineer, Debra Sterling, and built from the female perspective, the play sets star Goldie, the girl inventor. Each box comes complete with a storybook and pretty little figurines, plus cranks, axels, washers, pegboards, blocks and design templates. Sets include The Dunk Tank, The Spinning Wheel and The Parade Float. Perfect for girls who may fancy something a little different to princesses and unicorns – and made for dads who despair over pouring yet another cup of imaginary tea for Dolly. Who knows? You just might be changing the future of engineering.
GoldieBlox (age 3+), £24.99. goldieblox.com
Carddies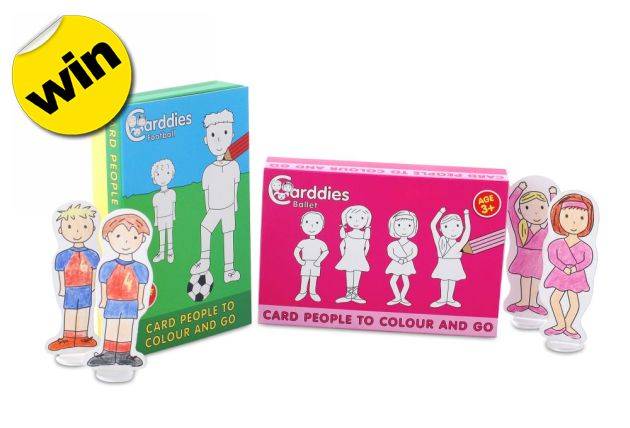 Despite the name, these Carddies are not warm sweaters that button up, but cardboard people that live in a box. D'uh. You pull them out, colour them in, give them names, make up stories, go on adventures and, basically, bring them to life. Creators Raquel Bello and her sister Esther used to make cardboard dolls when they were little, which is where they got their idea. British made, each set contains 12 colouring pencils, 12 card people with stands, plus a backdrop. Packs include families, fairies, footballers, knights and ballet.
Carddies (ages 3+), £8.99. carddies.com
Rainbow Loom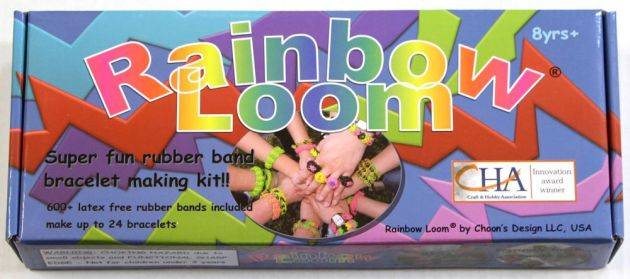 Unless you've been living on a very remote island, you can't fail to have noticed the huge phenomenon that's taken over our kids' digits this year – Looms. For girls who can't get enough of bangles and bracelets, there's the Rainbow Loom* bracelet-making kit. The loom lets you turn colourful rubber bands into funky bracelets, charms, rings and anklets. There's even a handy how-to-do it video available on YouTube. Your jewellery makers can let their imagination run riot and produce patterns from the simple to the intricate. Dads, guess what you'll be draped in come Christmas?
Rainbow Loom (ages 5+), £14.99. rainbowloom.com
* There are a few counterfeit Rainbow Loom kits doing the rounds that may not be safe for kids, so be careful where you buy them from and check the reviews out first.
Rapidough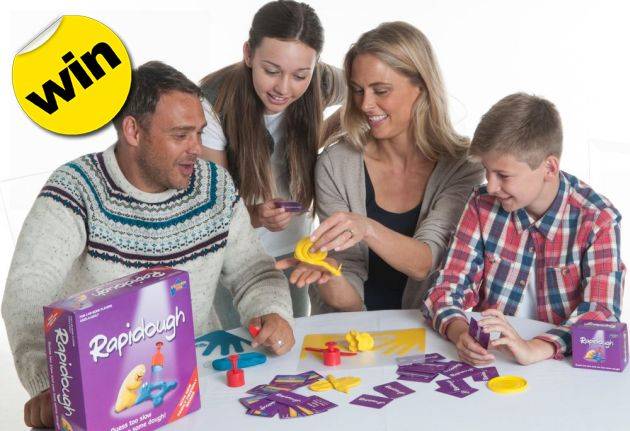 Think Pictionary with Playdoh and you wouldn't be far wrong. Rapidough is a fast-paced modelling game where each player takes turns to model what's written on the cards (there's 400 of them) and show it to their team. The first team to guess what their player is sculpting wins that round. The losing team forfeits a dollop of dough, which means sculpting stuff can get real tricky real quick. Tongues between teeth for this one, please. For four or more players, interpretations often end up heading towards the hysterical, so this game's got a high giggle factor for all concerned.
Rapidough (ages 8+), £29.99. drumondpark.com
Lego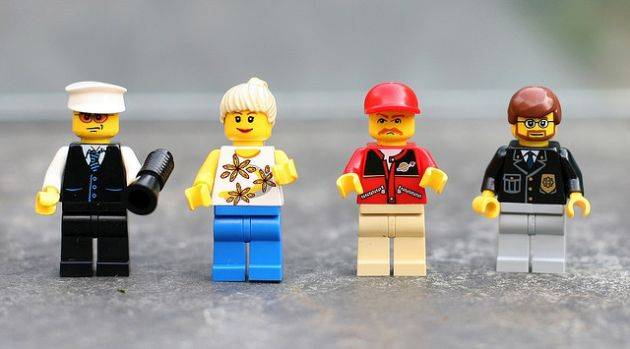 No DIY toy review would be worth its salt without mentioning Lego. What started out as a simple interlocking plastic brick in Denmark back in 1949 has grown to become a multi-media empire spanning toys, movies, games and amusement parks. With film tie-ins a plenty, Lego sets themselves range from the simple to the fiendishly complex and from a few parts to thousands. The Lego Death Star alone (and what dad doesn't want to, ahem, help their kids build that?) has 3,802 pieces. Bit of trivia now: Lego is taken from the Danish phrase leg godt, meaning 'play well'. Its inventor was a humble carpenter called Ole.
Lego Star Wars Death Star (ages 3+), £274.99. lego.com
Take a look at the best toys of all time.