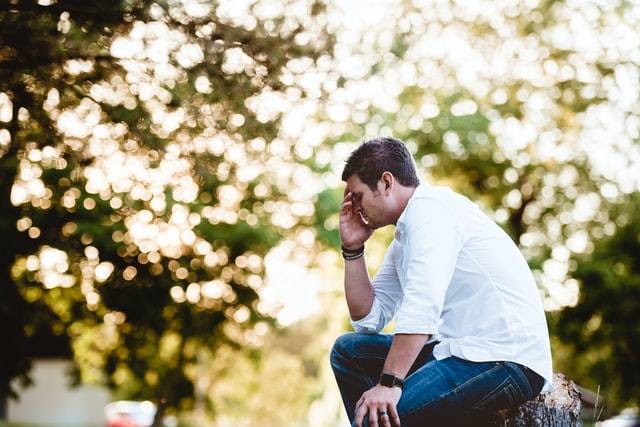 Monday the 16th of January marks 'Blue Monday'- known as the most depressing day of the year.
Mid-January feels bleak, landing in the middle of the grey, cold winter, after the jollity of Christmas has ended and long before the blue skies and warmer weather of spring. This year mental health worldwide is at an all-time low due to the cost of living crisis, and the war in Ukraine. However, depression and anxiety can hit at any time of the year and affect around 1 in 8 men. Men account for three times as many suicides as women and suicide is the biggest killer of men under the age of 45. Sadly, the numbers are increasing with every year.
TAKE ACTION
So what can you do to take care of your mental health?
HONESTY
A good starting place is to ask yourself honestly how you are feeling. Considering or writing down what is weighing on your mind, or making you feel low, can help you get some clarity. This process can help unburden the mind of swirling thoughts and feelings and help you identify what can be addressed.
MAKE A PLAN
Make an action plan. What, if anything, can you do about the issues affecting you? If there are situations you cannot change, for example divorce or grieving a loved one, then speaking to a counsellor is a good option. Therapy can be done online, which is not only convenient but also helpful to those who feel uneasy about openly discussing their feelings. Many areas provide this service for free (see the link at the end of the article).
SPEAK TO SOMEONE
Make sure you share how you feel with a partner, friend or sibling so that you have someone close to you who can support you. It's also a good idea to speak to your GP. They can listen to how you are feeling and suggest a plan (perhaps involving counselling) that can help you feel better. Sometimes even taking the first step of telling your doctor that you are struggling can help you feel that a weight is lifted.
FILL YOUR LIFE WITH FUN
Do something you enjoy every single day. Whatever it is- exercise, watching a favourite movie, an interesting hobby- fill as much of your free time with it as you possibly can. Trying creative activities can also be great stimulation for the mind and help you find a new outlet. Making a playlist of upbeat music is also a great idea, to listen to whenever you need to feel more positive.
GO OUTSIDE
Get some fresh air. Going for a walk or a run can make a big difference. Forests and nature reserves are good places to visit to calm the mind and enjoy the countryside.
HAVE SOME TRICKS UP YOUR SLEEVE
Have a go-to plan for when you're feeling very low. Perhaps it's binging a sitcom, going for a bike ride, or trying a new recipe- have a few things in mind to do when you're needing a major pick-me-up.
AND ABOVE ALL ELSE…
Remember that this too shall pass.
FURTHER HELP AND SUPPORT
Phone 999 if in immediate danger of self harm or suicide, or 111 for less urgent mental health issues
Samaritans: telephone 116 123 for a confidential, anonymous chat
Shout Crisis Text Line: text SHOUT to 85258
NHS help for suicidal thoughts