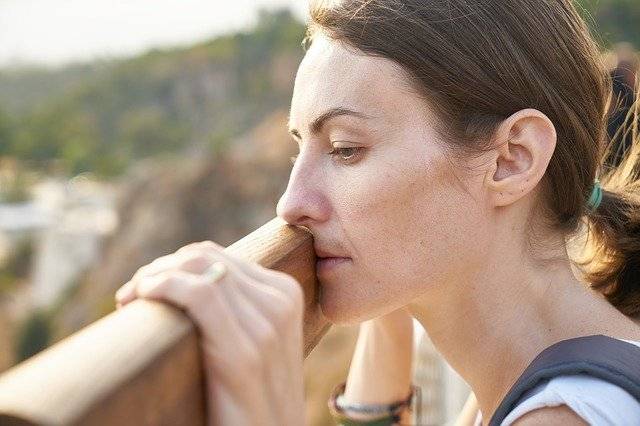 Dads, have you asked the 'Mums' in your life how they are doing recently?
New research figures published today have revealed that two thirds (66%) of mums say their mental health has been negatively affected by the pandemic and only 16% said that their partner was helping them stay positive. With lockdowns, continuous negative news stories, work closures and the stress of home schooling, women's mental health has been hit hard. Being stuck indoors and unable to mix normally with friends and relatives has also been a cause of anxiety levels rocketing.
Time to talk
However, despite the difficulties, over half (52%) of mums say they feel more comfortable talking about their mental health than they did this time last year, saying it has become much less of a taboo. Half (52%) also said that they feel more aware of their mental health and of when they have difficult days, than they were before.
Can exercise help?
The research, from online fitness community Jemma's Health Hub, asked 500 mums for their opinion on what is keeping them positive during the pandemic. The top answer was exercise at 37%, followed by their children (18%) and their partner (16%). Half (49%) of mums said they prioritise exercise more now than they did pre-pandemic. Jemma Thomas, Personal Trainer and Founder of Jemma's Health Hub which undertook the research, said: "2020 has been a bad year for all of us but it's reassuring to see Brits using exercise to keep themselves positive. Getting a routine going, keeping active and taking care of yourself, and those around you, are so important during these tough times. One good thing to come out of the pandemic is the spotlight shone on mental health. As a nation, and individuals, we need to talk more about our emotions, especially when we're struggling. No one is alone, no matter how hard it seems."
Negative Feelings
The survey also revealed that a third (33%) of mums said they felt more negatively about themselves than they did since the pandemic, while half (50%) said their sleep had worsened. One in three mums (36%) said their eating habits had become less healthy, while a similar amount (31%) said they were drinking more alcohol. Providing support to women during this difficult time is therefore important.
Here are some helpful ways we can support other's mental health, as suggested by the World Health Organisation:
It is normal to feel sad, stressed, confused or angry. Encourage the person suffering to talk to friends and family about how they feel.
Encourage them to maintain a healthy lifestyle, with a healthy diet, lots of sleep, exercise, fresh air and contact with loved ones.
Try to ensure they don't self-medicate with alcohol or drugs. If they are overwhelmed and struggling, seek help from their GP. There are also online counselling services (sometimes free) available in many areas.
Suggest that they take a break from the news headlines or media coverage, which often focuses on upsetting stories.
Encourage them to draw on skills that they have used in the past to overcome adversity and tough times, so that they have a coping strategy for the current Covid crisis.
Above all, showing someone who is struggling that you care and are there for them can be a huge boost and a comfort.
More information on coping with mental health problems during Covid is available on the WHO website.
Come and chat in our forum, Dads (and Mums) are welcome there to talk about whatever is on their mind.