Grab your bobble hat and get set for six of the most sizzling bonfire nights and not-to-be-missed firework displays from up and down the country…
Yes, the 5th of November is coming up, so there'll definitely be gunpowder, sadly no treason (that we know of, anyhow), but we will definitely be helping you plot some of the biggest and brightest of Britain's firework displays…

Lewes, East Sussex
They certainly do things a little differently down in Lewes. These celebrations are part carnival, part firework display and part something else entirely! Seven local bonfire societies are joined by around 30 different groups and marching bands, each with its own parade, themes, traditions and costumes (ranging from Tudor garb to Mongol warrior). Then 17 burning crosses, marking 17 Protestant martyrs burned at the stake over 400 years ago, are carried through the town and up to the Downs. Things finish with several huge bonfires and impressive firework displays in the Lewes hills. Really not to be missed.
Lewes Bonfire Night Celebration: 5 November. Admission free. 5pm–1am.
Alexandra Palace, London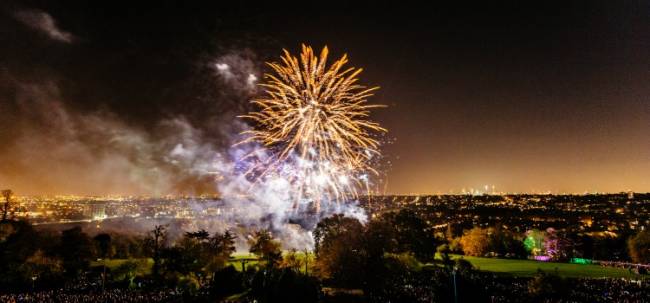 It's London, meaning there'll be so many public displays on offer that the sky will be alight with more flares and flashes than you can shake a sparkler at. But our favourite is the Ally Pally display. Around 30,000 strong last year, expect beer festivals, fairground attractions, live music and more, all set in the grounds of this historic North London entertainment venue. Also, although it's not strictly celebrating Guy Fawkes' Night, the Lord Mayor's Show always culminates in a spectacular display of pyrotechnics. This year, Ally Pally's firework display is on 1 November and the Lord Mayor's Fireworks will be kicking off on the following Saturday, so you could do both!
Alexandra Palace Fireworks Display: 1 November. Adults £8/£9, Children £6.50/£5.50. Gates open 3pm, show starts at 7.30pm.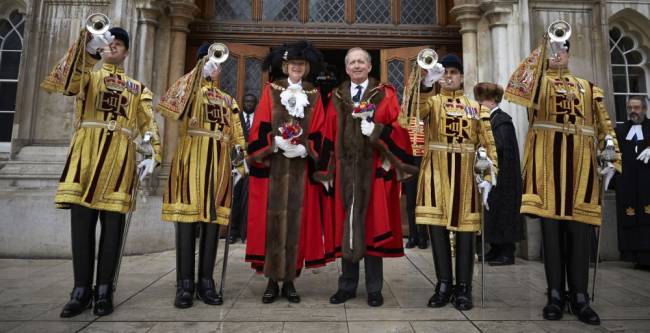 The Lord Mayor's Fireworks: 8 November. Admission free. 5.15pm (display lasts 10–15 minutes).
Leeds Castle, Kent
Set in the grounds of this beautiful medieval castle (and nothing less than stunning when it's all lit up at night), this year's theme is 'Go Wild,' so expect animal-inspired music, as well as a weekend's worth of panoramic pyrotechnics, plus synchronised imagery, all lighting the castle to dramatic effect. The weekend will include Go Wild-themed entertainment shows, hot food, drinks and stalls. There's even an über-swanky Firework's House Party (costs extra) on the Saturday. Expect 'oohs' and 'ahhs' in equal measure. Really quite magical, it is.
Leeds Castle Fireworks 'Go Wild'. 8–9 November. Adults £19, Children £12.50. Gates open 2pm; display 5.35pm.
Brockham, Surrey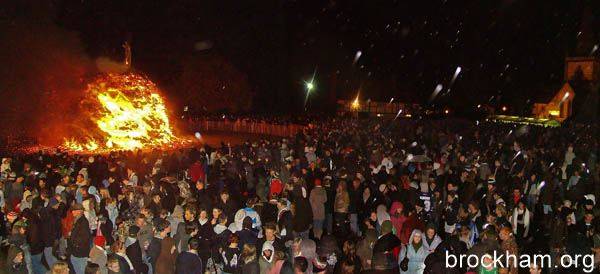 Taken from the Anglo Saxon for 'river meadow by the brook', Brockham is a pretty little parish set in Surrey's Mole Valley. Even though it's held on the village green, their firework night is often one of the UK's larger displays and, historically, harks back to the 1880s. Both the picturesque setting and the more-than-four-tonne's-worth of fireworks that get detonated across the Surrey skies draw around 20,000 or so each year. So spectacular is it, that locals widely regard it as the highlight of the Mole Valley calendar. A true family night in the traditional sense, they even raise cash for local societies, worthy causes and charities. Heart (as well as face)-warming fun.
Brockham Bonfire. 8 November. Admission free.
Glasgow Green, Glasgow
Scotland's biggest firework display is also held in its second city's oldest park. This year, a whopping 60,000 people are expected to coo over 3,000 fireworks that will light up the Glasgow skyline (although the theme is yet to be decided, last year's show was inspired by this year's Commonwealth Games). You can expect food, drink and a fun fair alongside the fireworks. But fire-fans beware, for the night itself is (as always), will be bonfire free.
Glasgow Green Fireworks. 5 November. Admission free.
Tutbury Castle, Staffordshire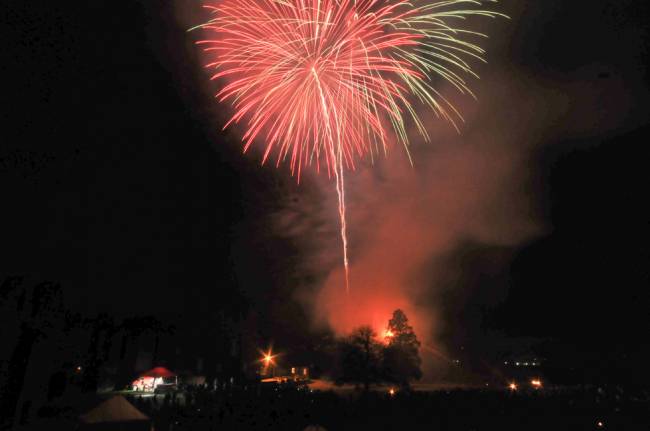 Finally, why not combine your Guy Fawkes' night celebrations with a Viking battle? This historic medieval ruin of a castle, where Mary Queen of Scots was once held prisoner, hosts various historical re-enactments. This year, back by popular demand, we have the Tutbury Vikings who will be following some moonlit fighting (as long as it's not cloudy) with a proper Viking funeral. The event runs on the Saturday and Sunday before Firework Night, as well as on the night itself. Times vary, but you can expect fairground rides, mock battle mayhem and mad explosions.
Vikings & Fireworks Spectacular. 1, 2 and 5 November. Adults £7.50, Children/concessions £7, Under-fives go free.
A bit more whiz for your bang
Still Firework-themed, these things are done a little different on the day…
Flaming Barrels of Tar!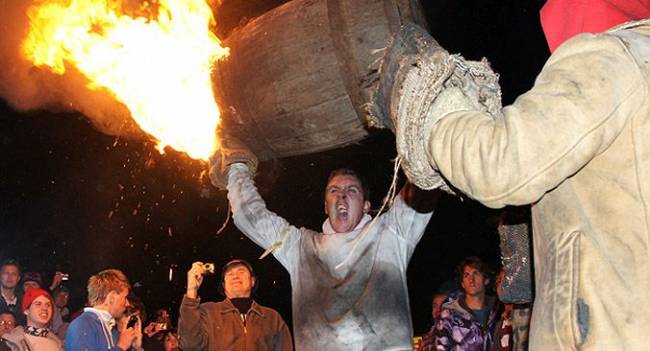 Things are a little frenetic in the rural town of Ottery St Mary, Devon. Each year they hold the Tar Barrels Festival. Held on Bonfire Night, it's a fire festival that probably started about the same time as Guy Fawkes and his parliamentary shenanigans. However, its true origins are unknown. Men, women and children set light to wooden barrels soaked with tar (and you were worried about them holding a sparkler?!), then run through the streets with the burning barrels. There are no barriers, the Fire Brigade take a back seat and the heat is blistering. And yes, there is a bonfire at the end. The true wonder of it, however, is that health and safety have yet to cotton on.
Tar Barrels. 5 November. Admission free.
Make a Stand
The more socially conscious among you may prefer this: The Million Mask March. It's an anti-capitalist protest planned to coincide with Guy Fawkes Day, where participants, à la V for Vendetta, wear stylised masks of the man himself. Taking place in over 400 cities around the world, the London event ends up in Trafalgar Square. Although the organisers (part of hactivisit group, Anonymous) advocate peaceful protest, there were some very minor skirmishes last year. Millionaire comedian Russell Brand was spotted among the mask-wearing crowds. T-shirts, stickers and, more importantly, Guy Fawkes masks, are available from the online store.
Trafalgar Square. 5 November. Admission free. March kicks off at 6pm. millionmaskmarch.com
Fire & Ice
Over at the LEGOLAND ® Windsor Resort and absolutely nothing to do with Guy Fawkes, gunpowder plots or bonfire night, we have the Lego ® CHIMA Fire and Ice Fireworks. It's a toy tie-in spectacular based on the legendary story of CHIMA and the battle between the fire and ice Chi. Only, the legend isn't real and it's all made up. There was a cartoon, but it was based on the toys anyhow. Either way, who cares? It's Legoland, the latest CHIMA Fire & Ice play sets are out now and the fireworks will be bloomin' brilliant!
LEGO ® CHIMA Fire and Ice Fireworks, LEGOLAND ® Windsor Resort. 18–19 October, 25–26 October, 31 October–1 November. One-day ticket for Adults: £46.80, Children: £41.40; Two-day ticket for Adults: £68.40, Children £57.60.
Try these other great autumn days out.