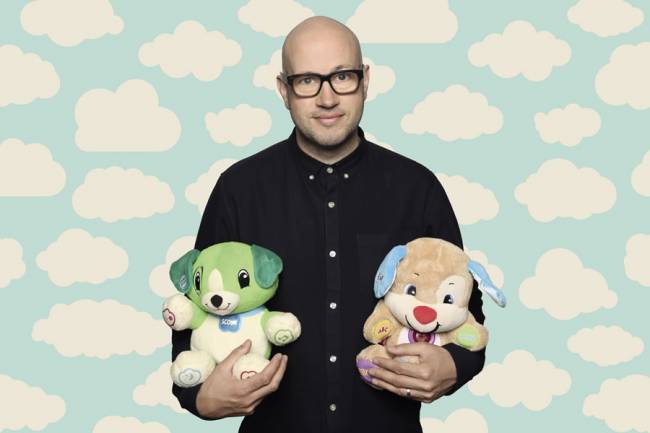 Sam Avery is extending his tour, The Learner Parent, after a hugely successful first leg in 2018. Initially planned to finish on 23rd March, Sam will now be touring the UK until 17th July 2019.
Parenthood is a crafty beast. The second you master something it changes the game, so you're rubbish at it again.
Stand-up comedian, viral blogger and bestselling author Sam Avery (aka The Learner Parent) started his award-winning blog when his twin boys were born. A million nappies, Peppa Pig episodes and a head-full of hair loss later, he shares all the lows, highs and hilarious in-betweens of his experiences of first-time parenthood.
Sam's honest, messy account of wrestling with sleep deprivation and breast pumps – right through to his botched attempts at discipline and pathetic bids to stifle various toddler tantrums that definitely registered on the Richter scale – will have you testing your pelvic floor with laughter.
(Suggested age guidance 16+)
Sam started The Learner Parent blog after his twins were born, and it quickly became a viral sensation – being translated into 15 languages and eventually becoming a best-selling book. He is currently touring his new stand-up show, which is named after the blog and is a continuation of the book. Sam's unique brand of humour captures the highs and lows of being a new father to twin boys and has become something of a guide for young parents all over the country. Don't miss this chance to see the hilarious stand-up show from the award-winning writer of Confessions of a Learner Parent.
You can also purchase Sam's book by clicking here.
"Quick wit and painfully funny"
Metro
"A gifted storyteller"
The List
TOUR DATES
Book your tickets now to avoid disappointment: Click Here to book tickets.