Creepy castles, monstrous museums and dingy dungeons – scare the pants off your little darlings at one of these wicked haunts…
This time of the year is fraught with fear – fear of the unknown. What if your carefully chosen haunt is as chilling as a quivering jelly baby, or is so full of gore and blood lust, your kids can't sleep for weeks? Fret not, as we've braved the country's Halloween events – from magical kingdoms to death-filled dungeons – to find suitably spooky treats for all ages and terror tolerances…
The Museum of Witchcraft, Boscastle, Cornwall
Founded in 1951 – long before Harry, Hermione and Ron hit the scene – this compact museum has the largest collection of witchcraft and Wiccan-related objects in the world, and even includes human remains! That said, whilst Wicca is a peaceful religion, there is a section on Satanism, so children (and dads) of a sensitive disposition, be warned: some of the exhibits are not for the squeamish. The museum itself looks more like a country cottage than Hogwarts, but it still makes for a wickedly wizard day out. There's even a witchy shop selling incense, books, spells, charms and, erm, fridge magnets.
Adults £5, Children / Seniors £4. Opening times vary (probably something to do with the moon). museumofwitchcraft.com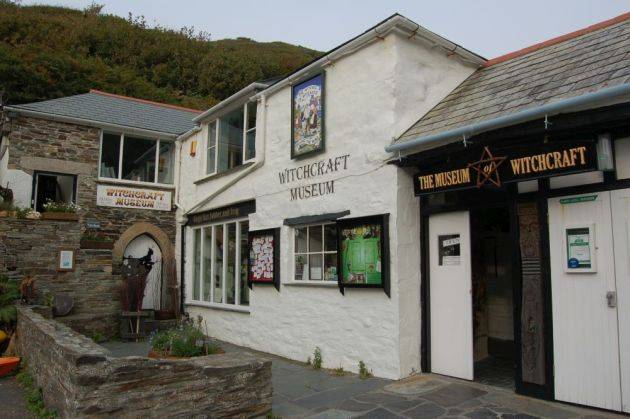 Trick or Treat Walking Tours, The York Dungeon, York
Situated in the middle of this historic city, The York Dungeon covers more than 2,000 years of grotesque torture and torment, which is right up most teens' Elm Street, but has the slight possibility of scarring younger kids for life. So this half term, the Dungeon is heading out onto the murky streets with a Trick or Treat Walking Tour especially for six to 10-year-olds. Led by mischievous, storytelling Dungeon characters, Smythe and Smedley, kids will be regaled with spooky tales during the hour-long adventures around York – reportedly the most haunted city in England. As an extra bonus, all trick or treaters on the tour get a free glow stick to help illuminate their path, meaning you can leave that 40lb pumpkin lantern at home for the day.
Adults & Child (suitable for 6– 10, but older children welcome) Combi ticket £11, Family ticket for four / five £17 / £23. Tours run daily at 4.30pm from 27 October to 30 October, with additional tours taking place at 12.30pm, 2.30pm and 4.30pm on All Hallows Eve itself. thedungeons.com/york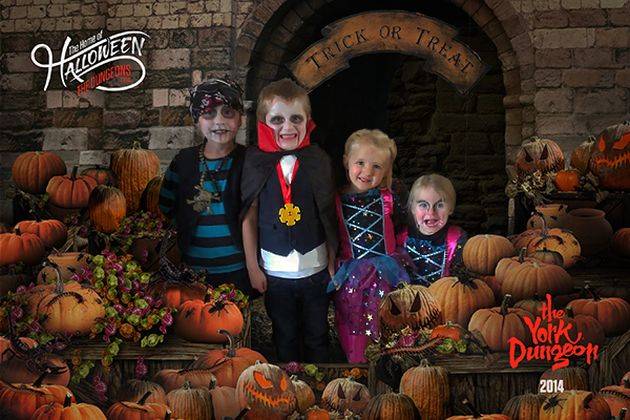 Spooky Secret Island, Royal Gunpowder Mills, Waltham Abbey
At Essex's Spooky Secret Island (normally just Secret Island but it dons a 'Spooky' during Halloween), there's a host of horrible activities going on – some even have a scientific approach (so educational element ticked). Eerie events kick off with Professor Nitrate's evil twin, Dr Gore, hosting science shows and cooking up some horribly horrific experiments in his Mad-Lab. Tiny trick or treaters can transform themselves into all manner of creepy characters with face painting, scar moulding and mask making before getting stuck into gooey ectoplasm. Other fiendish activities include ghost and ghoul busting with the Mill's Nerf guns as you navigate the Tower Of Doom, a trip to the Haunted Mills, and the new interactive Terror Trail, which is most definitely not for younger kids or faint-hearted fathers.
Adults £8.55, children (3–15) £6.75, Family (two adults, two children) £30.60. Open 25 October to 2 November 10am–5pm. Halloween Haunted Mills: 31 October 5pm–8pm. royalgunpowdermills.com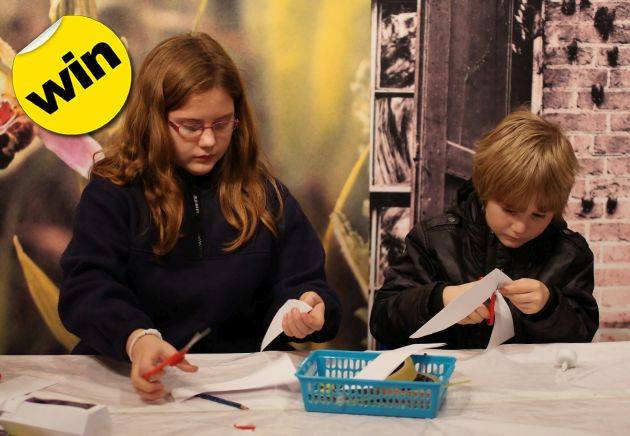 BeWILDerwood, Norfolk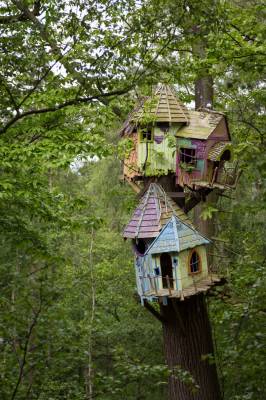 Of course, Halloween isn't just about scaring the bejesus out of our children (teens, maybe); it's also about magic, mystery and otherworldly wonders – and come Halloween, BeWILDerwood delivers in spades. The setting for the book, A Boggle at BeWILDerwood by local children's author Tom Blofeld, BeWILDerwood is a huge adventure park at heart, with tree houses, zip wires, jungle bridges, boat trips and marsh walks. But during Halloween's Glorious Glowing Lantern Parade, the whole forest lights up and becomes a 'visual and sensory celebration of the beauty and mystery of the BeWILDerwood story'. There's no denying that the toasty bonfires, laser-lit woodland, luminous lanterns and cute BeWILDerwood characters will leave you feeling all warm and fuzzy inside.
Besides Seniors (65+), prices are by height, not age: Under 92cm free, 92–105cm £12.50, 105cm+ £14.50, Seniors £10. Check the online calendar for opening times/days. bewilderwood.co.uk
Sea Life London Aquarium, London
We'll admit that when you think of Halloween haunts, an aquarium may not spring to the top of your list, but a journey into the deep, dark depths of Sea Life London Aquarium is actually quite spook-tacular. During half term, the aquarium will be glowing with hand-carved pumpkins featuring marine-inspired designs, including a spooky shark, a grinning piranha and a ghostly Gentoo penguin (all right, a scary penguin is pushing it a bit, but it's perfect for younger visitors). Then, on Hallows' Eve itself, the Fish Witch will be making a special appearance for the day. The mysterious marine crone only comes out on Halloween when she cooks up a cauldron full of eerie fun and tells her spooky stories of the sea. Ooh-aargh, me fishy-lovin' hearties!
Adults £18.36, Children £13.52 (but go online for discounted tickets). Open daily 10am to 7pm (last entry 6pm). visitsealife.com/london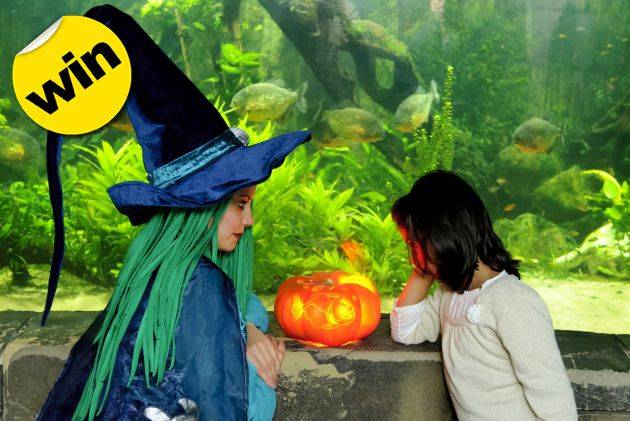 Edinburgh London Dungeon
Scaredy-cats, beware: a fright fest full of gore, blood and torture on a normal day, this interactive museum pulls out all the stops during Halloween half term. With spooky shows, bone-rattling rides and some seriously scary special effects, the Dungeons takes you back to the darkest moments of Edinburgh's disturbing history, all brought to terrifying life by dodgy-looking actors, who lurk in the shadows waiting to pounce. Once you've descended down the steps into the cavernous depths of the dungeon, you'll get up close and personal with some decidedly unsavoury characters. Expect to bump into fiendish Sawney Bean and his cannibal family; the macabre body snatchers Burke and Hare, who killed their last victim on Halloween in 1828; and a host of other historical villains and rogues who'll guide you through 1,000 years of Scotland's murky past. Not for the faint-hearted or little 'uns, this one, but gore-lovin' kids and too-cool-for-family-trips teens will be suitably impressed.
Adults (16+) £32.10, Children £26.65 (book online for greatly discounted tickets). There are no age restrictions, but we would advise it's best for those aged 8+ and fearless! Open daily 10am–5pm (open until 6pm at weekends). thedungeons.com/edinburgh
Cute, quirky and creepy
No Halloween feature would be complete without a creepy castle or two, while a Monsters Ball is a spooky must-have. So here you go…

Celebrity haunt
Any muggle worth their Fizzing Whizbees should recognise Northumberland's Alnwick Castle – it starred as the infamous Hogwarts School of Witchcraft and Wizardry. Wanna-be Harrys and Hermiones will be in heaven as the resident professors teach them the dark arts of potion brewing and, erm, puppet making. But the real event has to be the broomstick flying lessons on the very spot where Harry had his first flying lesson in Harry Potter and the Philosopher's Stone. Meanwhile, kids who reckon they're too big and tough for HP can test their mettle at the Dragon Quest. This is where they'll have to solve riddles and overcome a series of challenges – including a face-off with a fearsome beast in the Dragon's lair – before making safe passage through the hall of mirrors. Cripes!
Adults £14.40, Children (5–16) £7.50, Under-5s go free. Open daily 10am–5.30pm until 29 October, then check the website's calendar. Broomstick Training free with admission. alnwickcastle.com/events
Britain's most haunted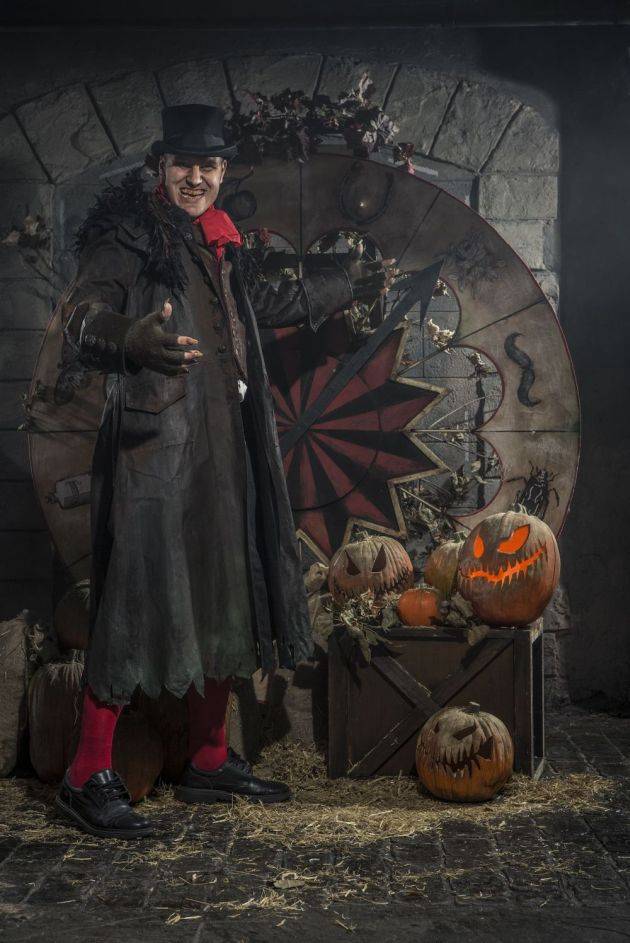 T'is tricky finding a family day out when you've got both toddlers and over-10s but Warwick Castle should cover it. Smaller thrill seekers will love being recruited into a coven in the Witches Tower, where they'll be trained in the arts of spell writing and dressing up as their favourite witch. There's also a spooky Halloween trail, which includes a mysterious swamp, a spider's lair, a ghostly graveyard and more. The fear factor is cranked up at the Haunted Castle (apparently, the most haunted castle in Britain), where older kids will witness some of the darkest and bloodiest times in the Castle's history, complete with actors, spooky shows and eerie special effects. Spine-tingling stuff.
Adults (12+) £21.15, Children (4–11) £18. Open daily 10am–9pm. warwick-castle.com
For one night only…
The Newcastle Discovery Museum is full of interactive exhibits covering topics such as maritime and military history, fashion and inventions. But visit the museum on the night of Hallows' Eve, and you'll find an altogether spookier atmosphere, as the corridors are overrun with little monsters on their way to the Monsters Ball in the Great Hall. With animal encounters of both the furry and slimy kind, spooky trails, creepy crafts and frightfully fun activities, young ghosts and ghouls are positively encouraged to take over the museum at this special after-hours event.


The Monsters Ball: Adults £1*, Children £5 (*each child must be accompanied by an adult). Open 31 October 5pm–7pm. twmuseums.org.uk/discovery