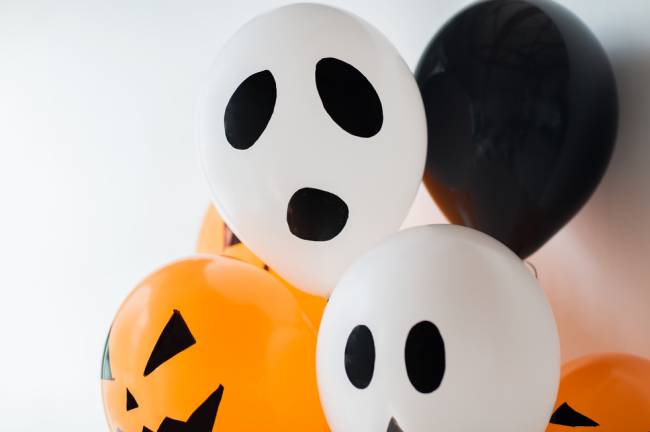 If there's one celebration in the calendar that I just can't abide, it's Halloween.
Although I've long since accepted – albeit grudgingly – that pretty much every celebration has become overhyped and commercialised, it feels like an imposter compared to others.
Halloween as we know it only seems to have been a thing since the 70s and 80s. I'm afraid it's one import from across the pond that I could do without.
There are several reasons for this.
First of all, I can't stand the concept of trick or treat. I know that, in most cases, there's no threat of the trick side of things but it still feels like a self-entitled threat of sorts.
"Give me sweets or I'll throw eggs at your door and toilet paper your garden." It's not exactly nice, is it?
It also goes against advice we give children during the rest of the year. For obvious reasons, we warn them against approaching strangers. We also tell them not to ask other people for treats as they shouldn't eat too much sugar and it's rude too.
Yet on 31 October, these rules don't seem to matter as much. In one night, 364 days' worth of advice is traded for sweets.
There's also the fact that Halloween tends to bring out the worst in some people. Some get caught in the excitement and take it too far.
Remember the clowns craze last year? People were genuinely too scared to leave their houses and that's just not right. A walk to the local takeaway should be mundane and not reminiscent of an 80s horror film.
This takes me to another point. Although I'm a huge fan of the horror genre – seriously, don't start me on The Walking Dead; I could talk about it for hours – I think there's a time and place for it.
Yet in the approach to Halloween there are all kinds of things in shops that I believe children just shouldn't see.
Yes, the world has changed and they're a lot more knowing than we were as kids, but I fail to see how scarily realistic wolf masks and plastic weapons with fake blood stains are even remotely appropriate.
So it's fair to say I'm not a fan. Due to Halloween being everywhere, it hasn't escaped my sons' attention and they're excited.
It goes without saying that I won't be letting them go trick or treating. We're meeting in the middle and making pumpkin lanterns – but we won't be putting them outside the front door!