If you want to create a calm and happy atmosphere for your baby to sleep, it's worth investing in a good lamp to provide the perfect setting. Not just as a nice accessory but something that they can become familiar with for light and comfort. A decent lamp for your baby could be your key to a peaceful night's sleep, and that's just priceless…
Love You To The Moon & Back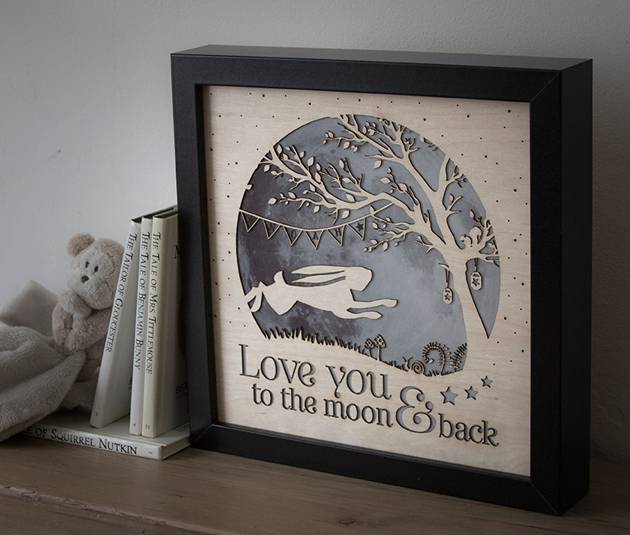 As one of a unique range of nursery lamps hand made by Noah and the Bear, this particular design features a moon gazing hare from the famous fairytale of 'Guess How Much I love You'. Suitable for any nursery, the lamp frame is created using an intricate paper cutout of the hare and moon scene printed on to transparent paper.
When switched on the cut outs of the design light up to create a magical effect and the lamp provides a subtle glow that is enough to deal with a baby's night time needs. Available in a full range of colours, the lamp can also be personalised with a name of your choice within the scene. It's designed to be freestanding on a shelf or table and uses low running LEDs so can be left on for continued periods of time without clocking up bills. Both beautiful and practical.
Noah & The Bear, www,noahandthebear.com, £80
Owl Lamp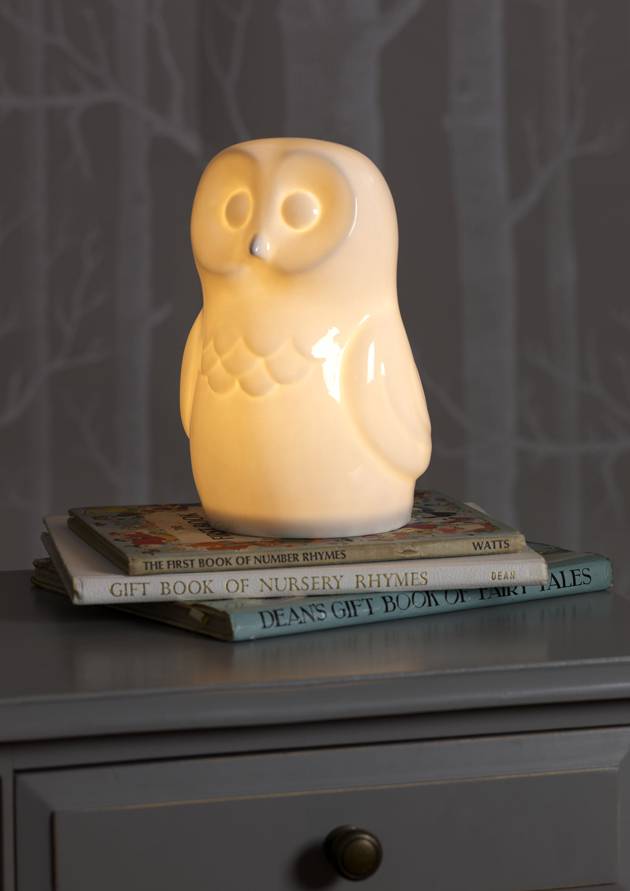 A wonderful lamp to add cheer to any little person's room, this ceramic owl is one of a kind. Made in England by skilled craftsman, its light emits a soft glow from its body to create a warm atmosphere in any child's room and provide comfort to your child should they wake in the night.
White Rabbit has other unique designs in this range including a cat and rabbit. The great thing about these designed lamps is that they will last long past the baby stage. This wise old owl will be an accessory your kids will continue to love as the years go on.
White Rabbit England, www.whiterabbitengland.com, £29.75
Shapes And Things Light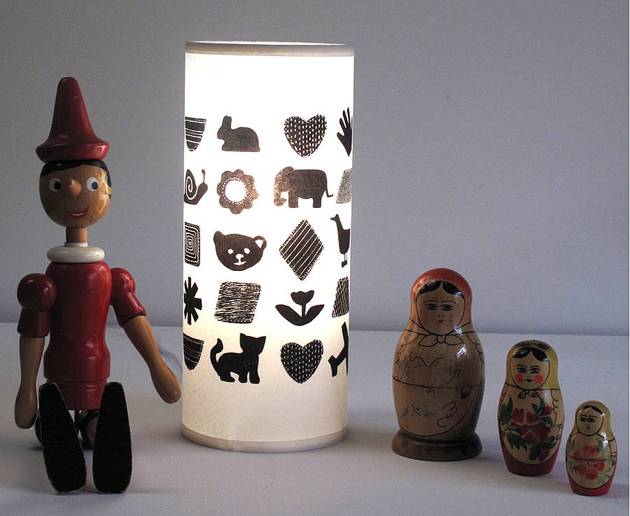 Both calming and educational, this light offers a great solution for inquisitive young minds in need of comfort and learning. Made from translucent laminated paper, the lamp makes a great bedside companion. Its design of shapes and images is screen printed by hand with white ink and kids will love to stare at the varied printed shapes to enjoy and help stimulate their minds.
Its great for bedtime stories or to have on through the night for familiarity and comfort. The tube shape is easy to clean with a soft dry cloth and is bottom weighted to make it a sturdy piece for your child's bedroom.
Helen Rawlinson, www.notonthehighstreet.com, £44