Baby gear has had a change of trend lately and it's no longer just mums who are catered for. Welcome to the days of daddy-lead designs, when even a changing bag has your name stamped all over it. Out with the girly mummy style and in with the daddy cool…
Every parent knows that if you want to go anywhere with a baby in tow, it comes hand in hand with carting an endless supply of baby paraphernalia. If you're a hands-on dad who's been left to stroll about with a flowery number on your shoulder, it's time you took a stand and chose your own changing bag. We've looked at three of the best to choose from.
The DadGear Rucksack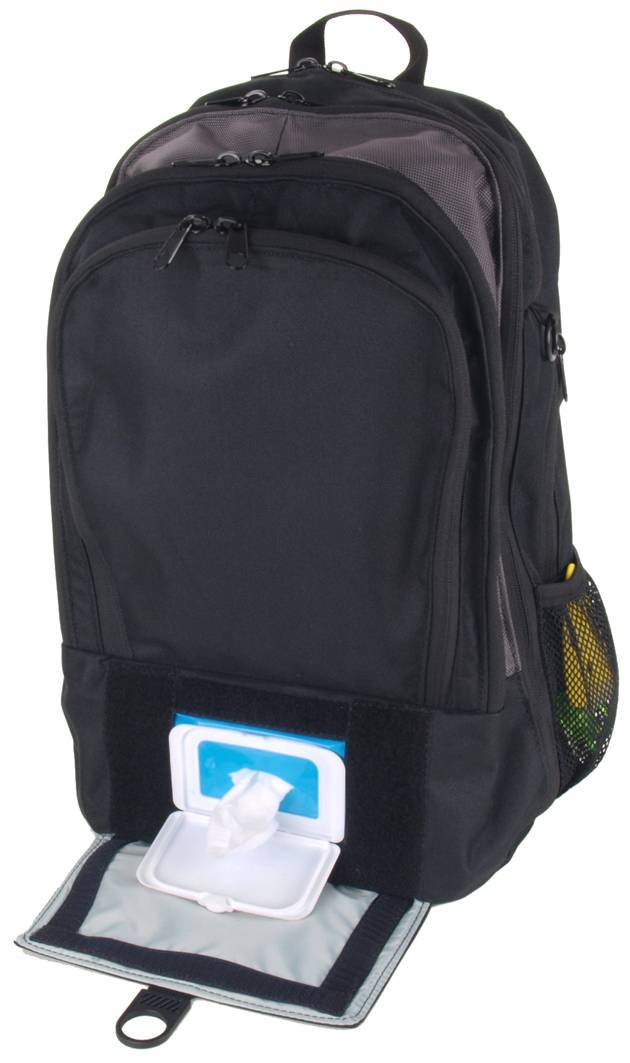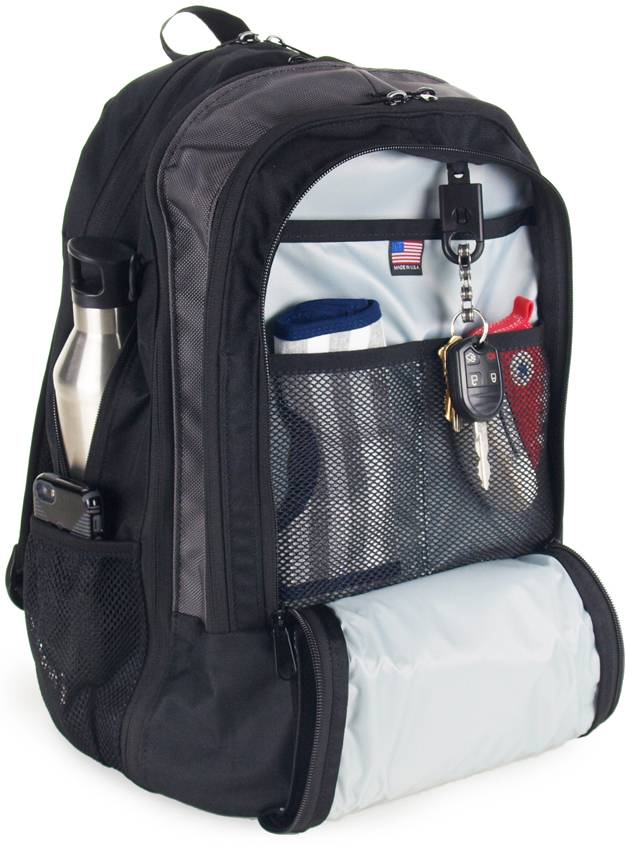 Practicality is always a priority and you'll certainly have that box ticked with the DadGear rucksack from HappyBags. The clever design of this bag features a selection of well thought out compartments, including a pull down flap that offers easy access to wet wipes and eliminates the need for that frustrating rummage.
There's also a separate storage for nappies, mesh pockets for bottles and a changing mat. The bag even comes with a hook for your keys and a side pocket for your mobile phone – genius. Back pack it hands free or use the supplied clips to fasten it to your buggy. This rucksack will last you long past your baby days.
HappyBags, www.happybags.co.uk, £65.00
Diaper Dude Eco-friendly Messenger II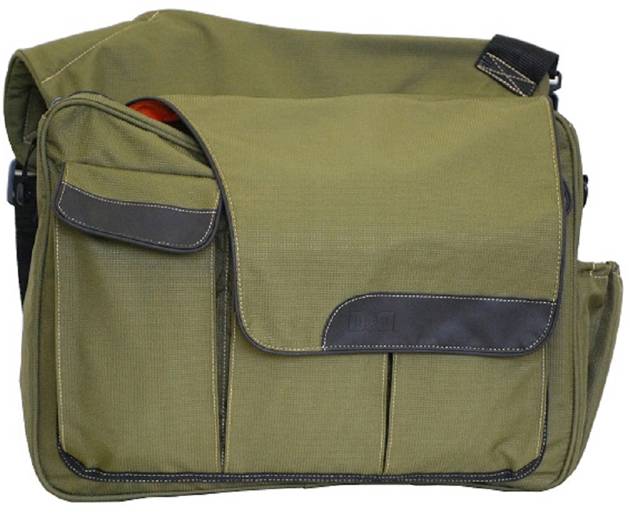 Diaper Dude was first started in America by a dad who couldn't find a changing bag to suit his needs – they were all made for mums. Its famous Messenger changing bag combines design with functionality and has been adorned by many dads, famous kind included. This eco friendly version is made from recycled material and provides mesh padding at the back for comfort.
It comes with a large main compartment, both mesh and zip pockets and a separate insulated bottle holder to keep milk warm. The additional storage is great for bibs, food and changing items and velcro sealed front pockets make it quick and easy to grab what you need. A padded changing mat comes included for your baby but the rest is for you – interior key clip, removable mobile phone holder and check list on the flap. Designed for babies and dads in mind.
Diaper Dude, www.changingbag.co.uk, £68.99
Jamie Changing Bag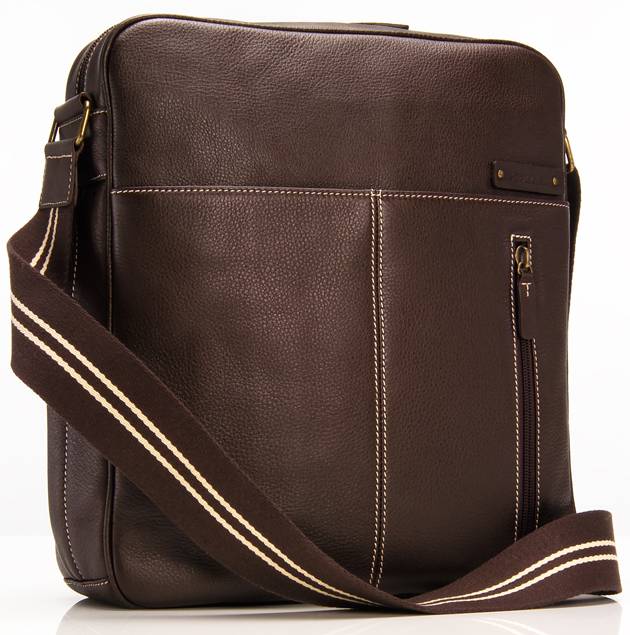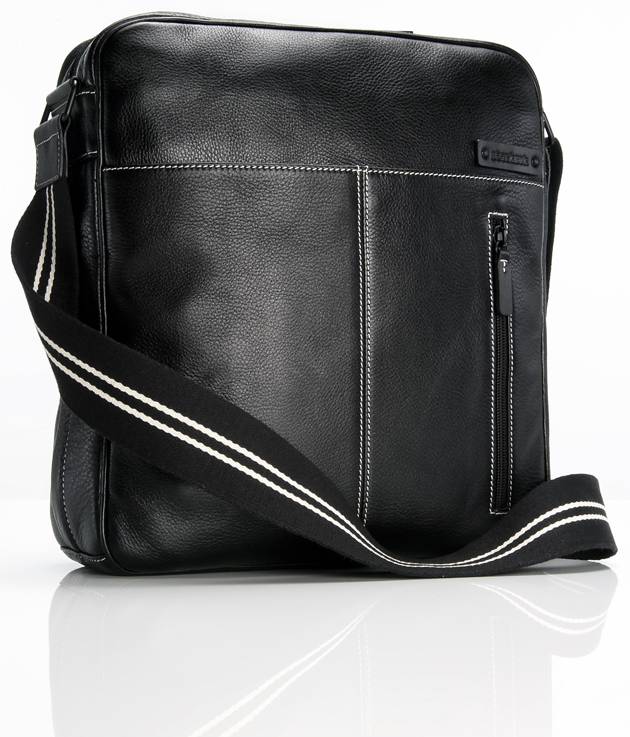 You might gulp at the price of this Jamie bag but let's just say you're a dad who deserves it. One of Storksak's first designs, this classic is a best seller. Stylishly made from durable embossed cowhide leather that naturally repels water, it's the perfect compact size. All style on the outside but practicality on the inside, the Jamie is designed with dual side bottle pockets that are insulated with a zip opening, keeping bottles upright and warm for up to four hours.
In addition to several internal pockets, there are three external leather pockets for easily accessible items, a padded changing mat and wipe clean linings throughout. The great thing about the Jamie is that it's designed to fit your laptop and includes a key clip and phone pocket. So whether you're at work or off with the kids, it's a bag that suits every need. Available in both espresso and black, this screams quality.
Storksak, www.storksak.com, £160