Animal print clothing is great fun whether you're a grown up or a daddy's mini me. Gorillas, dinosaurs, pandas, whatever it is that takes your fancy there's clothing themed to fit. And if it's for your own little person, they'll never remember it to hold it against you
Personalised Gorilla Baby Grow
There's no child (or man) in the world that isn't impressed by dinosaurs but imagine having your own personalised t-shirt with your very own dinosaur name. A bright red Stegosaurus imprinted with stars stands out on a grey striped background. Underneath the dino image you'll get your child's unique dinosaur description and 'year of discovery'.
All you need to do is enter their name and year of birth and the shop does the rest. It's something kids will love wearing and can be kept forever. The t-shirt is part of a bigger range of tops and baby outfits from the museum shop and would make a really original present.
Natural History Museum, www.nhmshop.co.uk, 0 – 12 months, £19
Paul Frank Monkey Baby Grow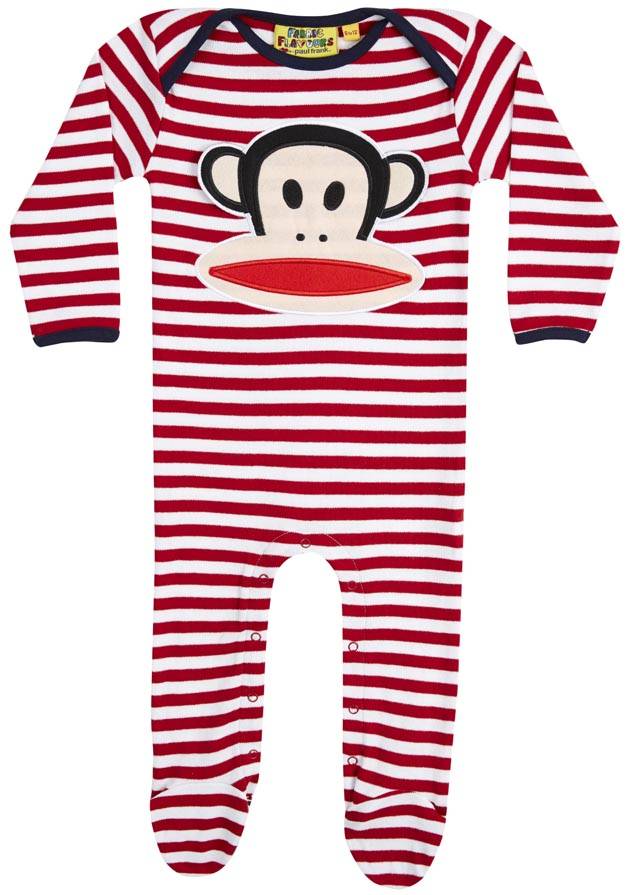 If you like dressing your little monsters in loud designs, the Paul Frank baby grows with Julius the monkey are great fun. Made from 100% cotton for the best comfort, the all in one has poppers across the legs making it easy for when they need a change. The red and white stripes with Julius' flexible ears make things more animated and the additional prints of his monkey face on the soles of each foot add a fun bit of detail. Perfect for your own little monkey, the Paul Frank designs never disappoint.
Paul Frank, www.houseoffraser.co.uk, age 0-18 months, £16
Moonstone Applique Logo T-Shirt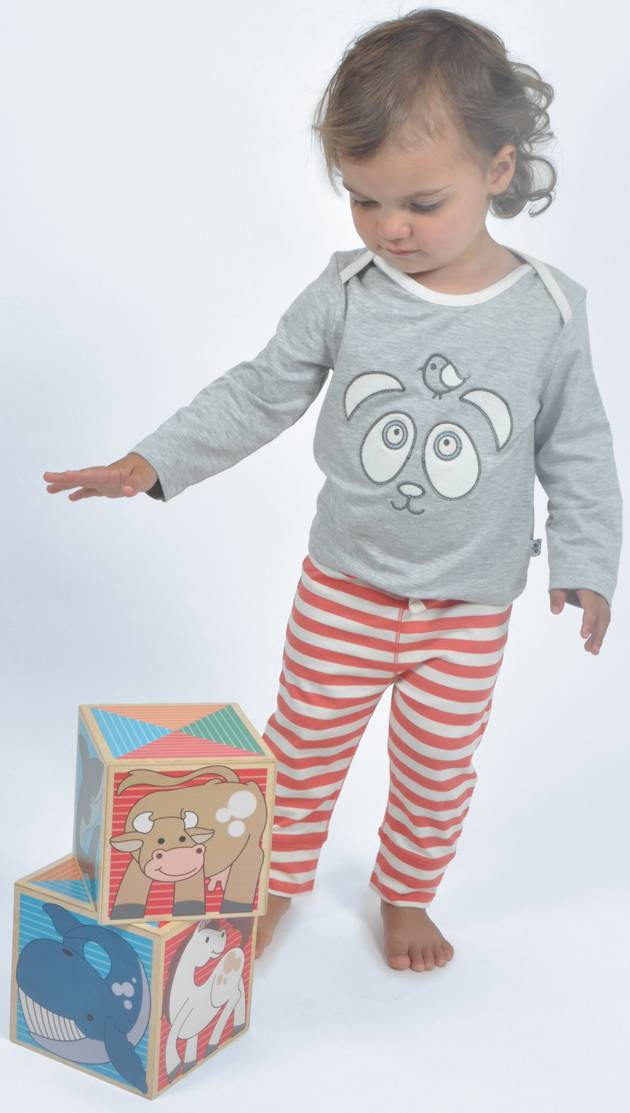 In line with its brand identity, this moonstone grey marl t-shirt has a fun print of the panda and the sparrow appliqué. As with all its baby clothes, the company specialises in UV resistant bamboo, which is extremely soft and keeps kids really comfy. In case you're new to the phenomenon of bamboo clothing, it's breathable, absorbent and naturally hypoallergenic.
Mix and match it up with some leggings in the range to make it a full outfit your kids will love. One of the best things about bamboo is that it's great for the planet. It's the fastest growing plant in the world without any need for chemicals or pesticides and it's completely biodegradable. Available perfectly gift wrapped so if you're after a nice present you won't need to do a thing.
Panda & The Sparrow, www.pandaandthesparrow.co.uk, 0 – 2 years, £18