If you've ever struggled getting a crying baby to sleep or spent hours rocking them until your arms fall off, you'll love our roundup of revolutionary bouncers. From ergonomic seating to kinetic energy movement, the latest designs are sleek, comfortable and self-entertaining. Put your feet up and relax – it's time for a daddy break
Nuna Leaf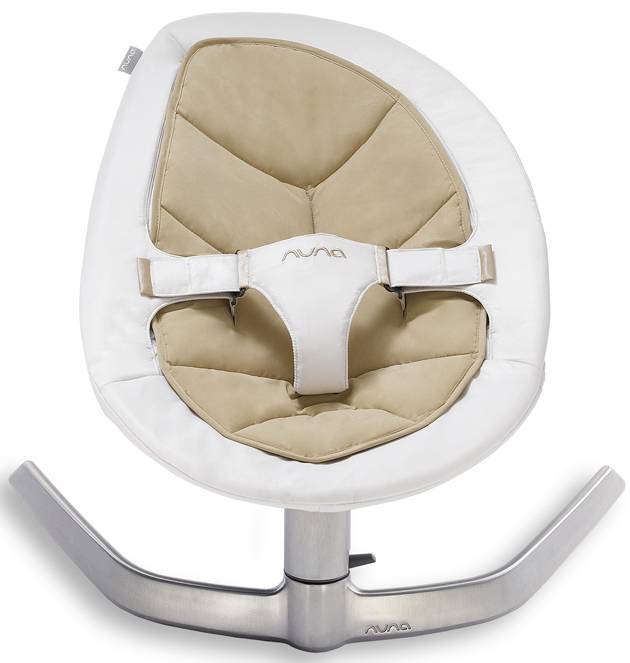 Inspired by the relaxing feeling of floating on a leaf, Nuna has designed one of the most revolutionary bouncers to date. The gliding motion, which uses kinetic energy follows on from the tap of your hand and lasts unassisted for a few minutes. There are no cords, batteries or noise so aside from pulling some funny faces there really is very little for you to do.
You might think this is a hefty price to pay but the Leaf can be used from birth, right up until your baby is a walking talking little person. Its longevity makes it good value and it has been endurance tested up to an impressive 60kg. So whether it's to sleep, play or for your child to crash out after school, this chair is a fantastic product. You can even turn it into a feeding chair by locking it into a fixed position.
It features a 3-point harness with adjustable padded straps for comfort and the mesh designed back allows air to filter through for added breeze. The cotton insert is quick to remove to stick in the wash and the base of the chair can easily pop out to store away or transport for trips. Nuna offer the Leaf in a choice of nine fab colours, the only thing we need now is one for dads.
Nuna, www.johnlewis.com, £160
Bouncer Balance Soft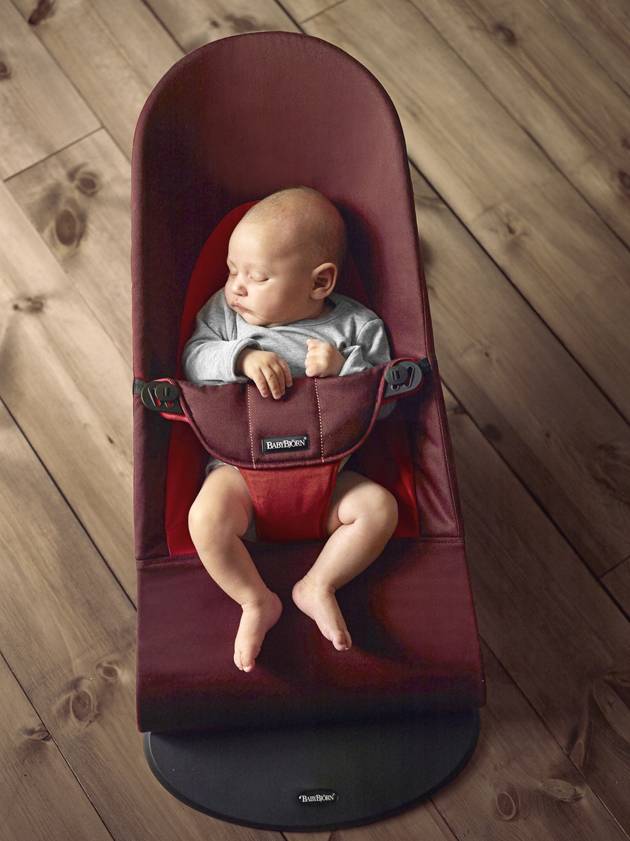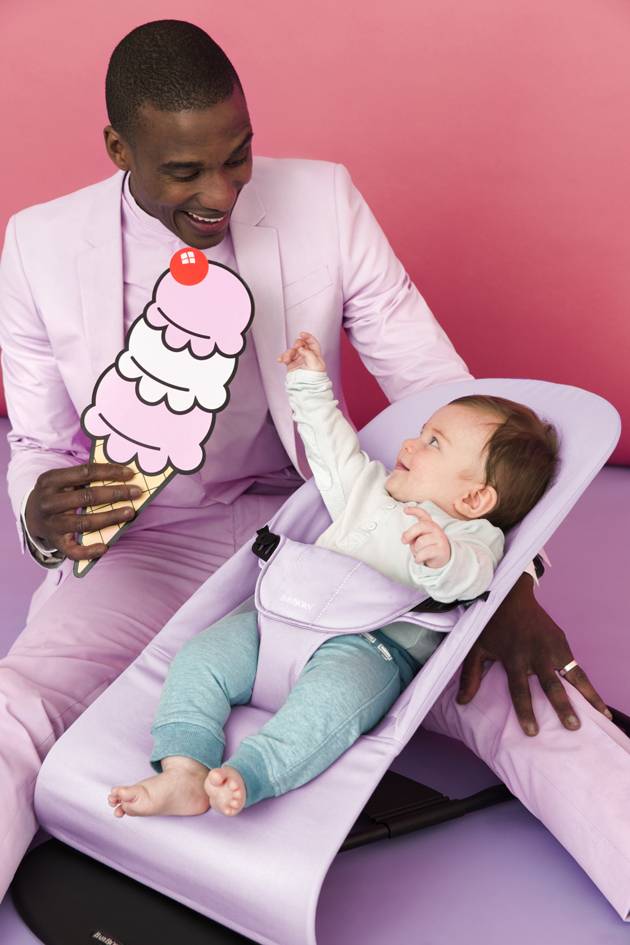 Although more famous now for its baby carriers, babybjorn has been creating bouncers for over fifty years and with the Bouncer Balance Soft comes an ergonomic and sleek design. Although simple in appearance, this is a product that has been extremely well thought out. With excellent support to a child's neck and back, the fabric seat evenly distributes the weight of your baby and moulds itself to offer them the best comfort.
It's a chair that relies on natural bouncing and has been designed to use for longer periods of time. Similar to the leaf, there are no batteries required and it can be used from birth up until the age of two. There are three different seating positions from upright down to a reclined sleep position and once your child has grown and learnt to sit down unaided the seat can be turned into a rocking chair.
One of the best features of this bouncer is that it weighs only 2.1kg and can be folded completely flat for convenient transportation. It's made with safely tested fabrics and as with all babybjorn's products, paediatricians and medical experts have been involved throughout its development to ensure expert approval. The ice cream collection is a limited collection of bright pastel colours for 2015 inspired by fun filled summer days.
Babybjorn, www.johnlewis.com, £119.95
mamaRoo Baby Rocker, Grey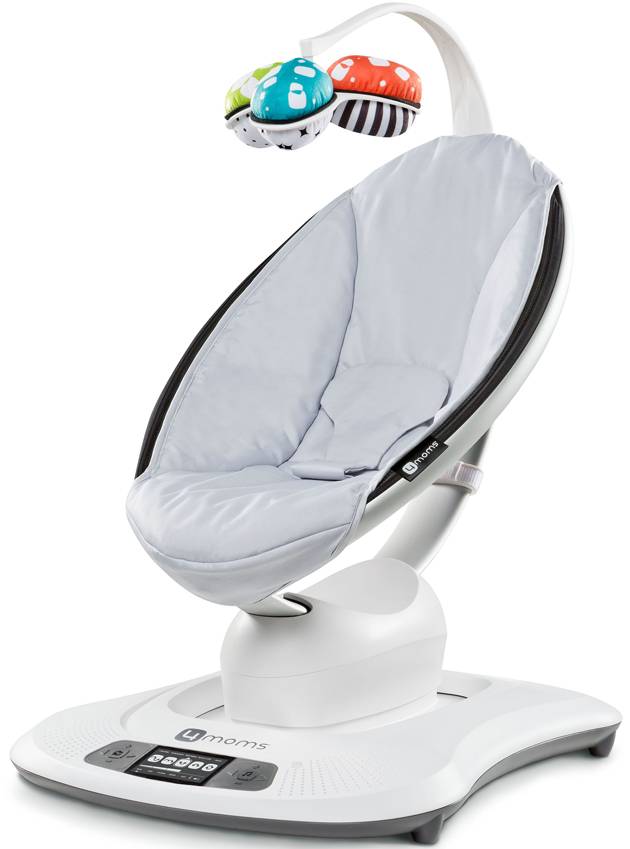 If you're after an all bells and whistles rocker and are happy to spend the money, the mamaRoo from 4Moms will last the test of time. Suitable from birth, it not only bounces up and down but also sways from side to side, replicating the movement that you would do when comforting a child or putting them to sleep. Your baby might look like they're about to embark on a trip to space but with the amount of entertainment inbuilt with this piece of gear you won't care.
Choose from the built-in nature sounds or connect up your MP3 device and choose the songs yourself. There are not only five different motions to choose from, it's Bluetooth enabled meaning that you can control the movement and sound remotely from your smart phone or device. Genius.
The seat also reclines to any position so you can sit them up for play and slowly recline down as they fall asleep. There are toy balls to add playful entertainment and the seat fabrics can be easily removed to stick in the wash. Available in grey and multi coloured.
4Moms, www.johnlewis.com, £191.99