Baby skin can be extremely sensitive and with all the washing and cleaning little ones undergo, it's important to invest in a good range of bath products. Harsh chemicals can often be found in well marketed items and it's common for babies and toddlers to react to soaps, lotions and detergent. If they end up with an outbreak of eczema, it can be hard to get their skin back on track so look for a brand that uses natural ingredients, caters to delicate skin and most importantly contains no nasties
NAIF Skin Care Range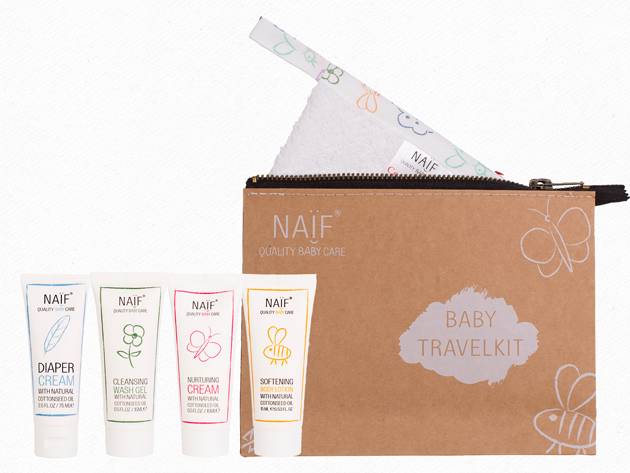 Created by two dutch dads, NAIF is the latest arrival in baby skin care. All six products in the range are made with no mineral oils, parabens, SLS or harsh chemicals. Simple no frills packaging with fun designs make it appealing to parents and kids alike. The products can be purchased separately and include a cleansing wash gel, which is light enough to use daily, milky bath oil, a gentle shampoo, nurturing cream, a hydrating body lotion, baby oil and a new diaper cream, which is the latest addition to this great line of products.
The range has been developed with Swiss dermatologists and include ingredients such as almond oil, macadamia oil, avocado oil and chamomile. The consistency of the creams is the perfect texture to soak well into baby skin, leaving no greasy feel or residues. Created by dads for mums and dads, the NAIF range is really good value for money and available now in Boots stores.
Naif, www.boots.com, from £8 to £12.95
Little Butterfly Organic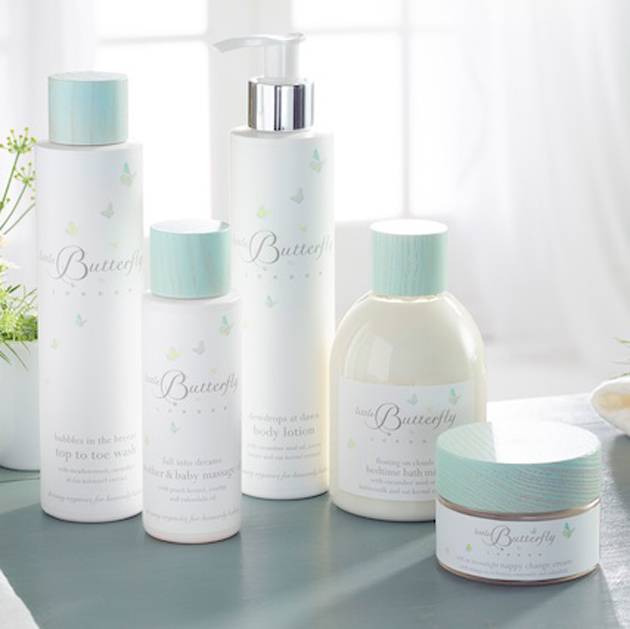 Made with globally sourced ingredients, Little Butterfly Organic's ethos is to create a line of products that offers a holistic approach to children's skincare. The company makes everything exclusively in England, all organically certified by Ecocert. Suitable from birth, the range includes a dew drops body lotion made from cocoa butter, cucumber seed oil and meadow seed extract, as well as a body wash, nappy change cream, massage oil and bath milk all with various oils unique to their purpose.
The idea behind the use of these oils is to calm, protect and soothe little ones for a good night time routine and the scent of each product is dependant on which oils and extracts have been used to create them. As would be expected from a reliable range of baby products, everything is free from parabens, mineral oils, SLS and artificial fragrances. The products are also hypoallergenic and dermatologist approved for sensitive skin. If it's a present you're after, they come beautifully packaged to make the ideal gift.
Little Butterfly, www.littlebutterflyorganic.com, from £25.50
Storksak Organics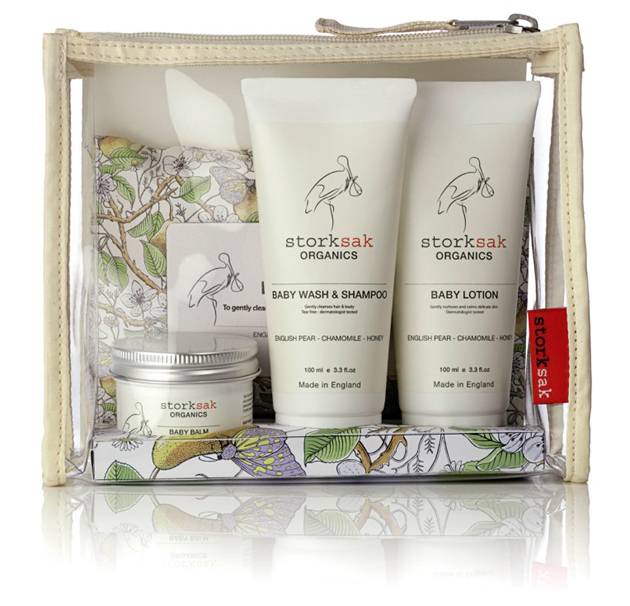 Branching out from their range of baby accessories, Storksak has launched a new range of bath and body products. Famous for its designer changing bags, including the well known Jamie bag for dads, Storksak has extended that luxury brand to create something special for babies. Made in England the range takes its inspiration from the English countryside with smells of pear, chamomile and honey. The products are all made completely without parabens, SLS (Sodium Lauryl Sulphate), mineral oils, petrochemicals or synthetic fragrances.
The priority has been to produce a range with high quality organic ingredients, which are 100% safe for baby skin. The 'Little Traveller' set is our favourite with baby wash, shampoo, lotion and protective balm. It also includes face and hand wipes and in 100ml sizes are perfect to take away on trips. All of the items can be purchased as individual products. The body wash and shampoo are also available in larger 200ml bottles. Storksak has a way of making all its products look fantastic and this range doesn't fail to impress.
Storksak, www.storksak.co.uk, available in Boots, £20
Sedbergh Baby Range – Baby Gift No 1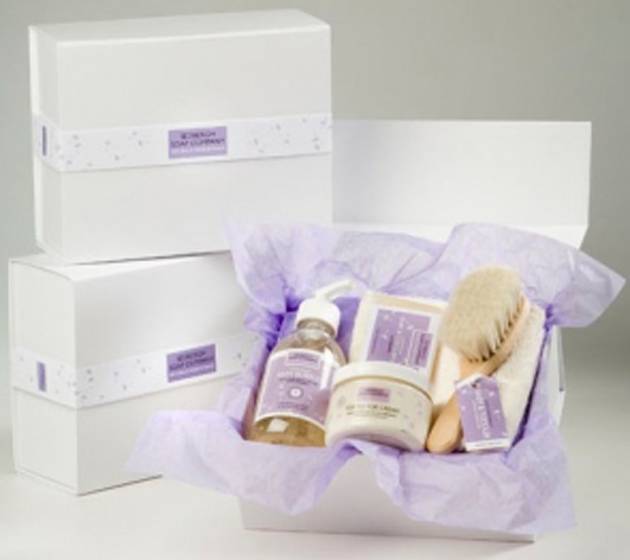 Sedbergh makes one of the best lotions for sensitive baby skin that we've come across. As a long standing sufferer of eczema, the founder of the company tests products on herself during the creative process. Every ingredient used is explained well on their site with the belief that babies should smell most of one thing only, babies, means that no perfumes or fragrances are apparent. The baby gift box contains baby bubbles, soap bar, top to toe cream, a goat's hair baby brush and a soft flannel made from bamboo.
The top to toe cream for babies and toddlers is unscented and has been used by one of our editor's for her son's skin. Not only did it subside his out break of eczema, it completely restored his skin and has kept it at bay ever since. Impressive. The brand also has a new Children's woodland range all made from natural and organic ingredients and fun creative packaging.
Sedbergh Soap Company, www.sedbergh.co.uk, £40