If you've ever been on a rollercoaster ride you'll know all too well about its ups and downs, how it can be delightful one minute and frightening the next. It's a feeling you're sure to remember when entering the wonderful world of parenting. If you're going to be a first-time dad it's worth being prepared. At least with the gadgets and gear you need, the rest is down to how good you are at winging it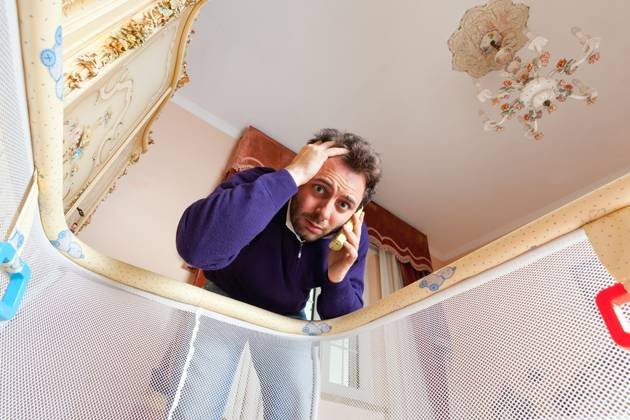 After the initial excitement of forthcoming daddy-hood settles down, the fear usually starts to set in. Traditionally, as mums-to-be start going through the physical changes of pregnancy, you'll start your journey of cold sweats and worry, about who's bringing in the money and how you'll cope in looking after a family. In 2014 things are more complex and every household is different. There are no longer set roles for parents and everyone mucking in is essential for a winning team.
Don't make the mistake of thinking your other half knows what she's doing any more than you do. Baby books guiding them through the pregnancy and random advice from other mothers is often as far as they've got. Trust those who tell you it will be a shock, a joyous shock sure, but a shock nonetheless. So if you were never a boy scout, it's time to learn the motto – 'Be Prepared'. If you want to start earning those badges and really be equipped for fatherhood it will need some military precision.
Don't worry boys, we're here to help, just don't be scared off by the prep lists. You don't want to be one of those dads figuring out your car seat on the way to the hospital or wondering what on earth a top and tail bowl is. Save yourself weeks of hell, learn it now and get everything early so you can show that mum-to-be that you're an irreplaceable partner in crime.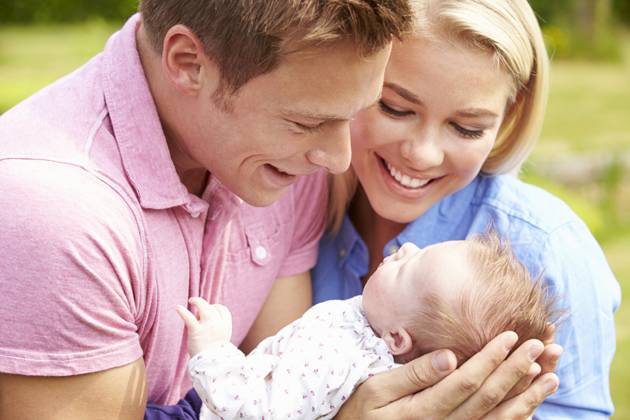 Checklists
To make things simple, we've come up with a checklist for every area of your baby's life with what you need and a useful tip in what to look for. Just think of yourself, what do you need to sleep, bath yourself, dress yourself and get around? Babies are no different, well apart from the fact that you'll have to guess what it is they're asking for. Good luck with that one.
Let's start with your checklists for sleep and clothing.
Sleep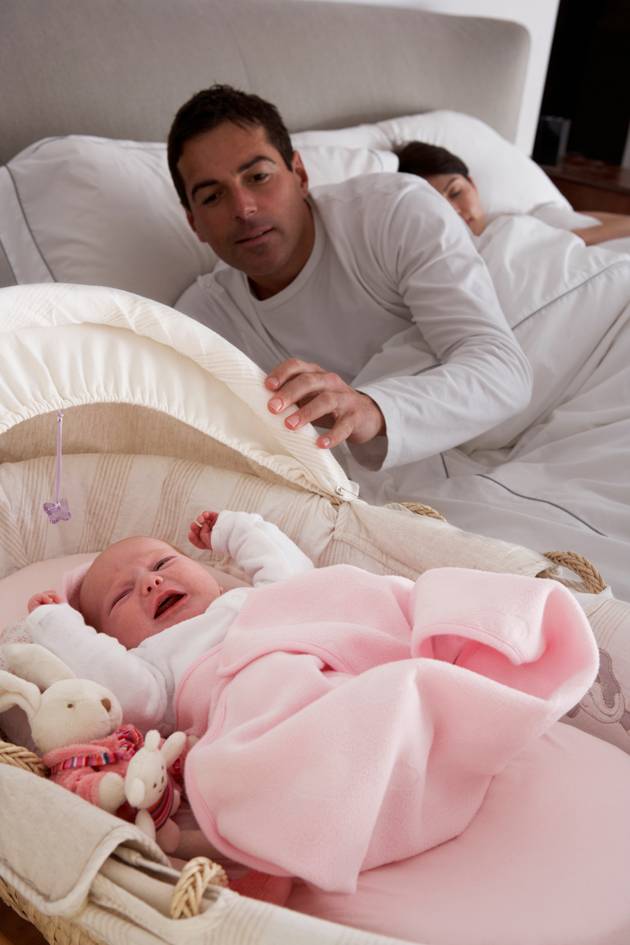 Moses Basket & Mattress
For the first few months most babies are too small for a cot bed and a Moses basket is a bed that's easily transportable. New baskets come with a thin oval mattress but if not, it's easy to purchase from baby shops or online.
Stand for Moses Basket
Rather than place the basket on the floor, a stand is ideal to put baby next to your bed, it's easy to fold up and can double up as a baby bath stand.
Crib & Mattress (Instead of a Moses Basket)
If you have a big baby you may not get much use out of a Moses basket. Some parents opt to go straight for a crib instead as it lasts a bit longer and is an easier transition from having baby in your room to moving them into their own. Most cribs come with their own fitted mattress, if not it's easy to buy.
Cot Bed & Mattress
Look for a cot bed with adjustable sleeping levels that can be altered as your baby grows. This will stop them climbing out as they get more active.
Bumper for Cot Bed x 1
Most cot beds and cribs are made with hard wooden sides or rails. A bumper fitted inside it will make it soft, cosy and keep away any drafts that creep in. Make sure you get one with short ties or velcro fastenings, which are safer.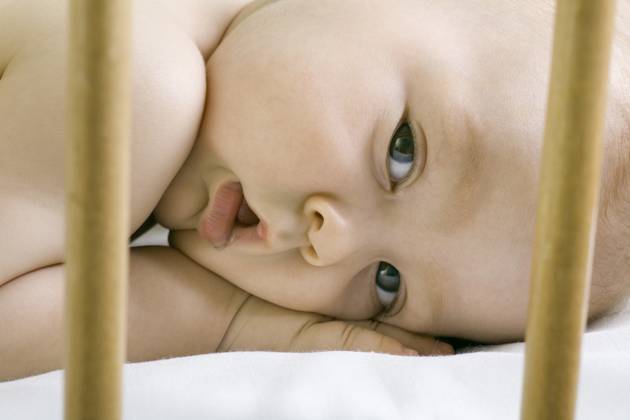 Fitted Sheet for Mattress x 2
Whether it's for a Moses basket or a cot bed, fitted sheets are perfect for mattress covers. Fitted sheets for Moses mattresses come in an oval shape ready to slip on. Buy a couple so you always have one clean and spare.
Flat Sheet x 2 or Sleeping Bag
This is down to personal choice. Some parents like a baby sleeping sack to keep babies warm and snug. Others like a sheet or blanket you can swaddle the baby in for warmth, which keeps them cooler than in a sleeping sack.
Blanket
Blankets are always a great buy. Whether you use it just for your baby's cot or double it up for use in their pram, nothing beats a warm cosy blanket. Look for one the correct age for your baby – you don't want anything too big.
Extra Blanket
Depending on the time of year it's always worth having an extra blanket. You can swaddle the baby up in one and just lightly cover them with the other on cold winter nights. It's also great for being out in the pram or car journeys.
Baby Mobile
As they grow in the first few months and into their own cot bed, a toy or musical mobile is great for play or to help them fall asleep. As they become familiar with it they'll start to associate it with their sleeping place.
Comforter / Cuddles
You may not need or want this in the very early stages but many parents swear by a comforter, especially if they decide to omit the dummies. Just think of a rag with a teddy head or something similar. As long as they're not still attached to it when they leave for university, it's a great way to stop you or mum being your baby's sleeping tool.
How does it work? By smell. A baby looks for familiarity of smell and comfort to fall asleep. If your partner rubs this on her neck or leaves it in with her clothes before giving it your baby, your baby will think mum is still there. Genius.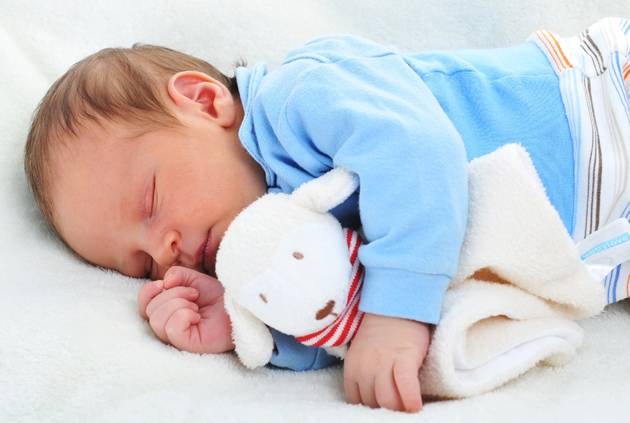 CLOTHING
Buying clothing for the early stages is a fine balance. Don't buy too little or you'll be washing around the clock and don't buy too much as babies grow in no time.
Vest Grows x 6 – 8
These can be short or long sleeve depending on the time of year. They usually have poppers at the bottom, are great to wear inside other clothing and ideal to hold a nappy in place. Baby's skin is sensitive so try and stick to cotton.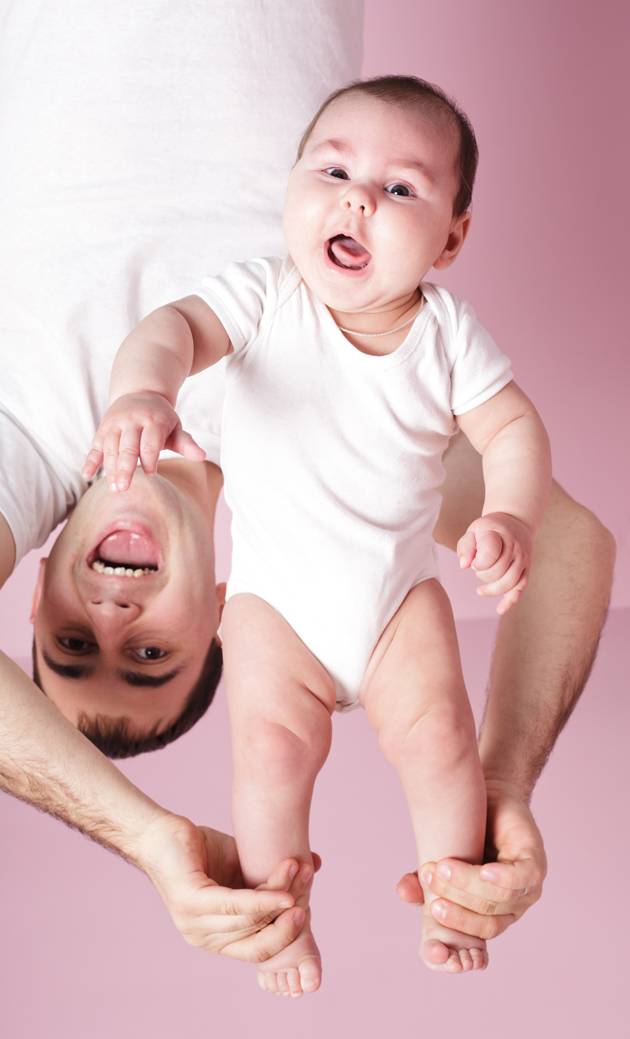 Long Sleeve Full Grows (with or without feet) x 6
Can be warn over a vest grow and is an all in one style outfit. In the early stages baby grows with feet are great but as they get bigger you might want without so their feet have more freedom to move.
Sleep suits x 2
Long sleeve grows can double up as sleep suits too but you might like to get a couple of designated sleep ones. It's nice to put them into some fresh clothes for nighttime.
Cardigan / Outer Layer x 2 – 3
Cardigans or light jackets are great for layering over a baby grow or baby outfit. Great for indoors or for heading out, if they're too small for a coat and snuggled in their blanket, a cosy cardigan is a sufficient layer.
Mitts x 2
Good for two reasons. To keep baby hands warm and also to stop them scratching. A baby's nails can grow quickly and some take to scratching their face so mitts are a great way to stop that. Nothing too big or clumpy, just some simple light cotton ones is perfect.
Hat x 2
A light cotton hat to keep their heads warm is great from when they leave the hospital and if it's wintertime you might need another warmer one. As with everything a spare is always handy. Baby's can get things mucky quickly.
Cotton Socks x 2 – 3
Even though they won't be walking anywhere, feet still get cold. Just a few pairs will do and if it's really cold it's great to use inside long full feet grows.
Coming Home Clothes
It's quite nice to get a designated coming home outfit that you'll always remember, especially for the clicking of cameras. Even a nice cosy grow that you've been in charge of buying can be something special.
Zip Up Ski Suit
You might not need this straight away but if you're a family who travel around a lot it's a great item for a snug transportation of your little one. Most come with a hood and are easy to place baby on and then slide them into. Get a zip up one for ease.
A Few Extra Tips On Clothing
• Unless your baby is underweight or premature, buy 0-3 months as they grow quickly and you want things to last as long as possible.
• Buy cotton or cotton blend, especially for the clothing that comes into direct contact with them, as it's much better for skin and will have no irritations.
• Seasonal accessories – Think ahead to when your baby is due. Winter means warm hat and gloves.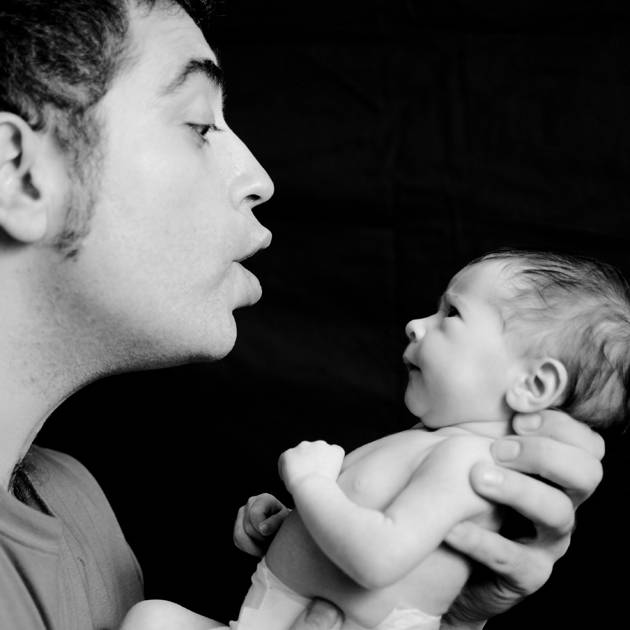 There's a lot to take on board and rather than overwhelm you, we've started you out with prep lists for sleep and clothing.
We'll continue to keep you organised in our follow up feature of 'preparing for the D word'. Next on the agenda is to prepare you for travel, food, bathing and nappies.