If you caught our first feature on a guide for first-time dads, you're hopefully well underway with your baby's sleeping and clothing checklists. Our next instalment looks at what you'll need to be 'out and about' with your little one and all the things needed for 'nappies and changing'. Don't worry if you missed our first feature, we've kept it online so you can catch up. You'll be stocked up with baby gear in no time
Out and About
Baby car seat x 1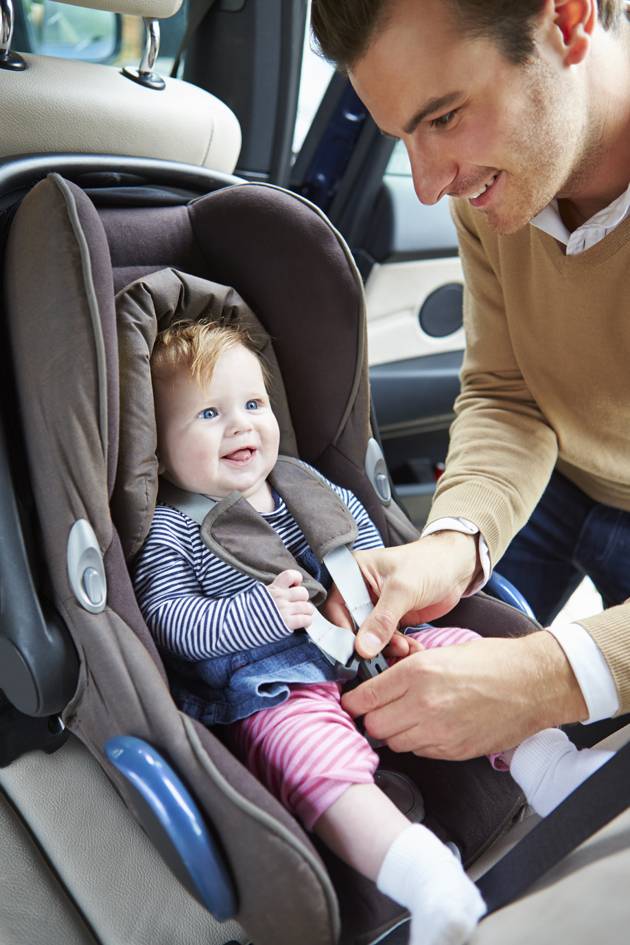 This is one of the most critical things to get right and somehow the one thing that dad's often get wrong. Whatever you do don't leave it until the last minute to fit this into your car. Your wife or partner won't thank you for it after hours of labour and delivering your child, only to find that you've not even read instructions on how to get the car seat in.
Car seats are categorised by group and newborn babies fall into group 0. Whether or not you own a car, you have to have a car seat for your baby to transport them in a vehicle. There's endless choice for car seats from weight and design to safety fixings and portability. If you need more help with what to go for and understanding important safety features, look out for our 'top tips on buying a car seat.'
Buggy / Pushchair x 1
Unless you've been fortunate enough to be given a hand me down from friends or family, a buggy is likely to be your most expensive purchase. If you missed out on our 'top tips for buying a buggy', go here for a catch up – http://www.dad.info/article/kit/baby-gear/top-tips-for-buying-a-buggy
The most important things to look at are the chassis/frame, the different seat attachments and additional accessories needed. The most important thing to do is test drive a few in the shops and make sure you go somewhere where the shop assistants know their stuff. Learning about suspension, off road, weight, portability and baby comfort might seem like an overload of information but it's worth it to get the right set of wheels for your little one.
Sling x1

Some parents don't bother with a sling but if you're out and about most days doing quick jobs here and there, you'll love it. It's also great for using around the house, as babies like to feel close to give them comfort or help them sleep. Rather than be tied to having them in your arms, hands free with a sling means you can get your other jobs done.
Get one that's easy to put on and for dad's one that faces both ways is always great, especially as they get older and want to nose around. It's also important to get something easily adjustable between different users – quick pull side straps and easy clip in slots. Look out for our feature on baby carrier's as there are some great ones for mums and dads.
Child Carrier Rucksack x1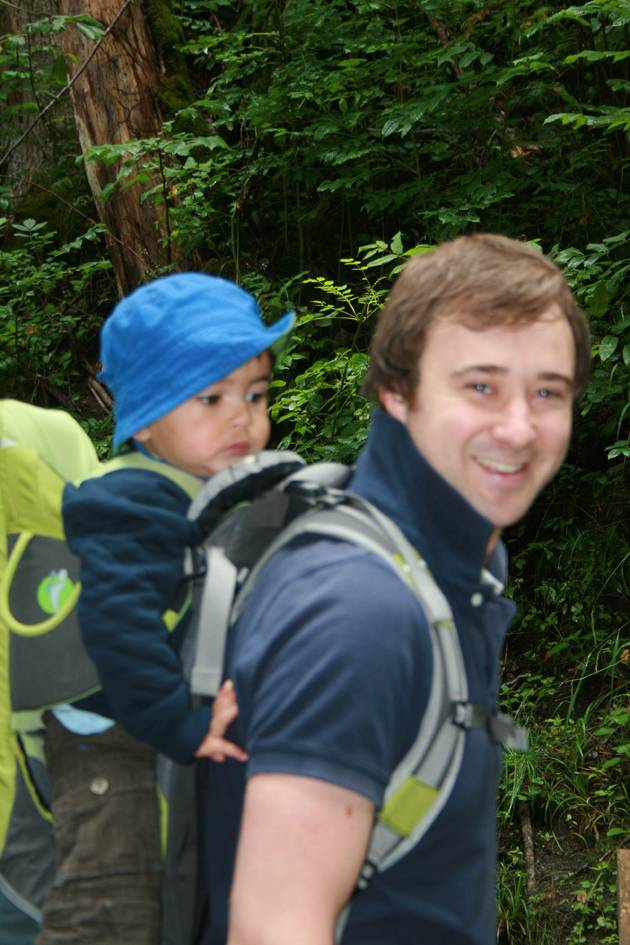 This is something worth investing in if you and your family love the outdoors and you like to go on long walks. Suitable from when they can hold their own head, usually about six months, they can fit into one of these, leaving you hands free with no heavy buggies to cart around.
How long it lasts will depend on your baby's weight but it should last from six months to well over the age of three. Look for comfortable straps and frame for you and comfy seat padding for your child, especially if carrying them for long periods of time. Child carriers are available in all good outdoor shops and large high street retailers.
Baby Monitor x1
There are so many baby monitors on the market varying from basic plug and play to video monitoring, temperature control, lullabies and all bells and whistles. Check out our feature on the latest baby monitors if you need some ideas – http://www.dad.info/article/kit/baby-gear/five-of-the-best-high-tech-baby-monitors
Get a monitor that's easy to set up in your home or anyone else's house as travelling will be much easier with it and it will make you feel settled wherever you go. Good distance range, sound quality and a vibrating option are also good features to look out for. These days most come with video monitoring so you'll be spoilt for choice.
Think of your budget and what features are most important to you – if you live in a small space then long range may not be as important as video. A rechargeable unit is a must as the last thing you want is to run out of batteries somewhere.
Nappies & Changing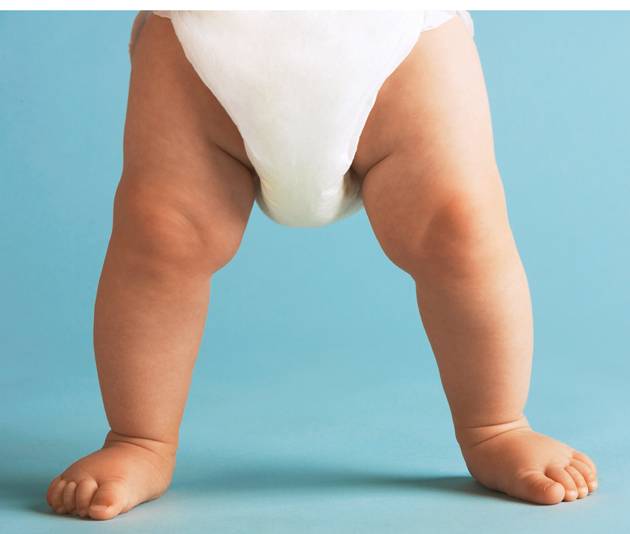 If you don't have a stomach for things toilet related, after having a baby in the house the word 'poo' will become a regular part of your vocabulary. The biggest thing that shocks new parents are how many nappies a baby gets through each day. In the early stages anything from 8 to 14 is common. No joke. Arm yourself well and toughen up your stomach boys.
Top and tail bowl x1
Think of a bowl with two sections, one to use for their face and one to use for their bottom – hence the top and tail. They're cheap to buy but if you're the sort of dad who get's easily confused, just pick up a small washing up bowl instead and save the face washing for in the bath.
Cotton Wool (Bags) & Wipes x6 packs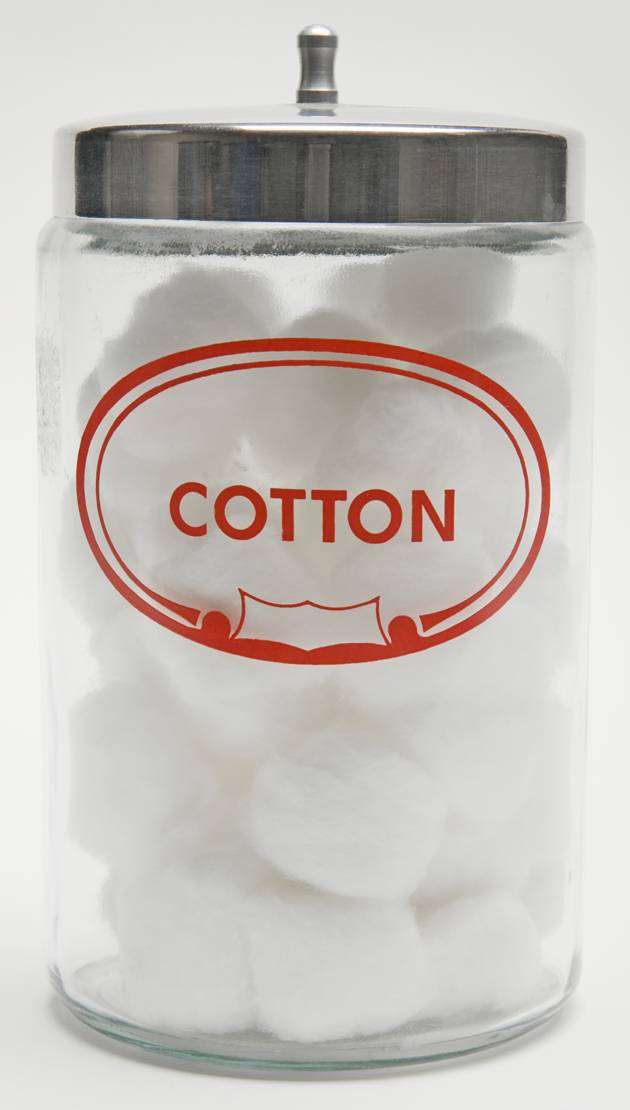 When a baby is very small, especially the first few months, baby wipes can be harsh on their sensitive skin so it's advised to use warm water and cotton wool.
Cotton wool balls can spiral in costs when you realise how much you're getting through. A cheaper alternative to buying the packs of balls is to find rolls or sheets of cotton wool. You can pick them up easily from pharmacies like Boots. It will be a boring job you sit and do in front of the telly, turning them into balls and filling up a big jar ready for a poo extravaganza.
It's hard to specify quantities but to set yourself up with, start with two large bags of balls and see how quickly you get through them. Save the wipes for on the go and changing bags, especially in the early stages.
Six packs of wipes are fine to start out. Wipes are great for everything, not just your baby's bottom – spillages of any kind, from food and drink to all matter of baby mess.
Nappies x100 (to start)
What nappies should you use? Cloth nappies, disposable, disposable but biodegradable, there's your choice. Not as many parents use cloth nappies anymore, also known as terry nappies. Although great for the environment, rinsing the poo off and washing endless cycles of them is not for the faint hearted. Hats off to those who do it.
A good compromise is to buy biodegradable nappies. Ease for you but still doing your bit for the environment. You may not find these readily available in the shops but lots of online companies do them and will deliver straight to your door. Perfect. There are lots to choose from but Moltex nappies are fantastic and the multi packs are great value. Remember to check the sizes of what you buy. Lots of nappies are sized by a baby's weight.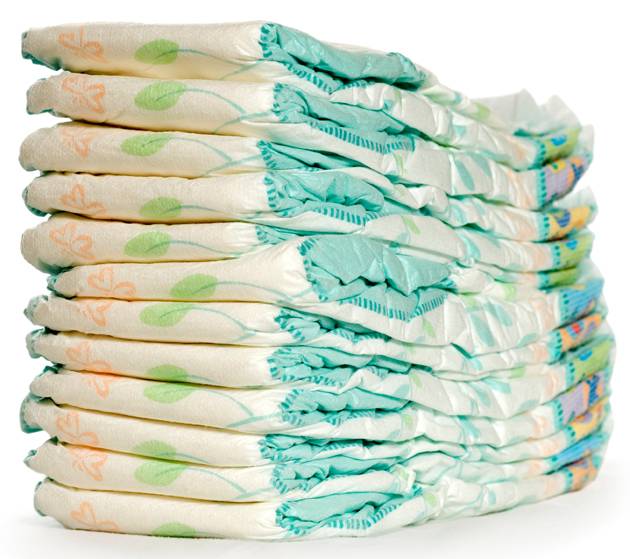 Nappy Bin x1 (or metal bin) / Nappy Sacks x2 rolls
You can fork out for a dedicated nappy pail that are great at keeping smells at bay, some even tie each nappy within a closed back as you go along. If you want to keep things cheap however, any metal bin will do, as it's easy to wipe clean. Ikea, ebay or hardware stores are all great for this. Just line it with a bin bag, stock up on rolls of nappy sacks (buy 2 -3 to start off with) and make sure you empty daily.
We've covered gear for being out and about with your baby and everything you'll need for nappies and changing. There's one last thing that combines both together and will soon become your Mary Poppin's bag of tricks:
THE CHANGING BAG
Vital for being out and about and a bag you won't live without, there are some great changing bags on the market and some really cool dad ones catering for you and your baby. Check some great ones here – http://www.dad.info/article/kit/baby-gear/baby-changing-bags-daddy-style
The great thing about changing bags is that they can last right through to when your kids are toddlers or start school. The contents just needs adapting to what they need at that particular age.
When your baby is newborn, you'll need to start out with the following –
Changing bag with mat x1
Nappies x5
Baby wipes (Wet wipe pack) x1
Disposable nappy bags x20
Anti bacterial hand gel x1 (For you as you may not be near a sink)
Toys x2
Sudo cream x1 (Great for sore bottoms. Pooing that many times a day is hard work)
Spare grows / outfit x2
Teething rings x1 (after a few months)
Sterilised bottles of warm water (If baby is on formula). Quantity depends on how long you're out for.
Milk powder container (If baby is on formula). These are great as they are separated into compartments so you can measure in the exact amount needed before leaving home.
If baby's mum is not to hand or she's not breastfeeding, you'll need to remember food. Pre six months it will be all about bottles of milk. Don't worry we'll stock you up on the feeding side in our final installment. Much of the above is also dependent on how long you're out and about for. You'll soon get to know all manner of things about your baby and can adapt your bag to suit his or her needs.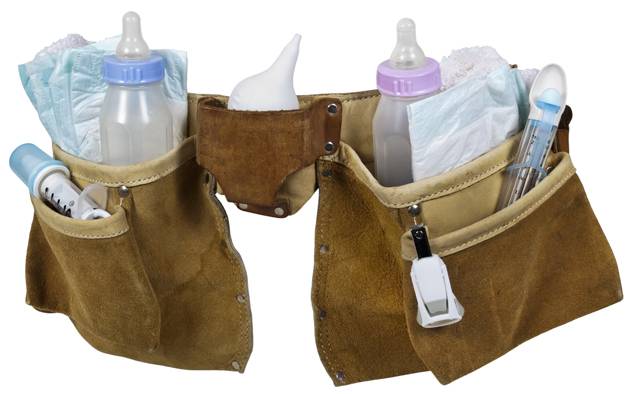 Our final part to your survival guide looks at Feeding, Bath Time Toilettries, and Toys.