If you have a baby in the house you'll know that there are days you can't get your head out of a nappy, they need changing that often. A decent changing mat is a must and depending on whether you want one for your changing station at home, something more portable or an all round solution for your life on the go, we've found three great changing mats to keep things simple. Well as simple as they can be with all that pooping
Diono Travel Changer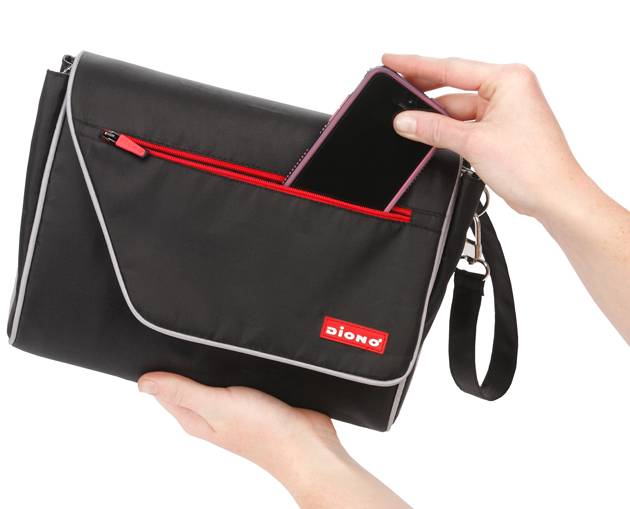 A fantastically compact changing mat, this is the perfect solution for when you need to deal with nappies on the go. With a loop and quick grab design, you can easily add it to your current baby bag or fasten it to a buggy. The black outer colour is great for dads and the mat itself features a black and white star pattern so there are no floral or garish colours to contend with.
More than just a changing mat, this easily portable changer also includes a reusable zipped pouch for wipes, helping to keep them fresh and easily to hand. There's even a separate compartment to fit spare nappies, nappy bags or even your mobile phone.
Diono, www.diono.com, £20
Pacapod Changer Pod & Mat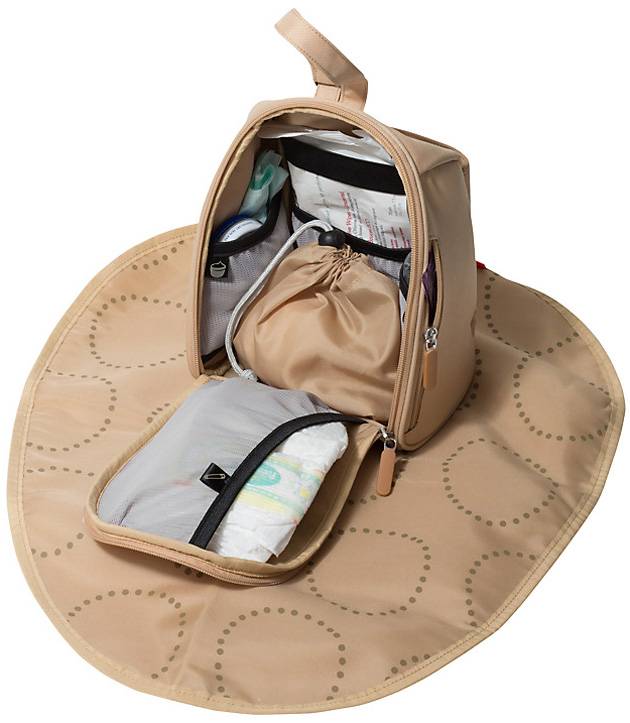 More of an ultimate changing solution, the pacapod is great for travel. It can easily clip on to your buggy handle or on to another bag to be grabbed at a moment's notice. The compartments and pockets are extremely well thought out, with easy pull rubber zip pulls for the outside and mesh sectioned panels internally. The changing mat itself folds into a designated side pocket with space for everything else inside the pod itself.
Created by designer, Jacqueline Waggett, the pacapod was created out of her own need for a changing solution that offered more compartments and a less feminine design. Exactly what's needed for our stylish daddy. Rather than wade through an endless bag of baby supplies, her design lets you find what you need quick and easy. Whether for quick trips out, flights, travel or for use at home, this little number will give you everything you need at your fingertips.
John Lewis, www.johnlewis.com, £29
The Very Hungry Caterpillar Changing Mat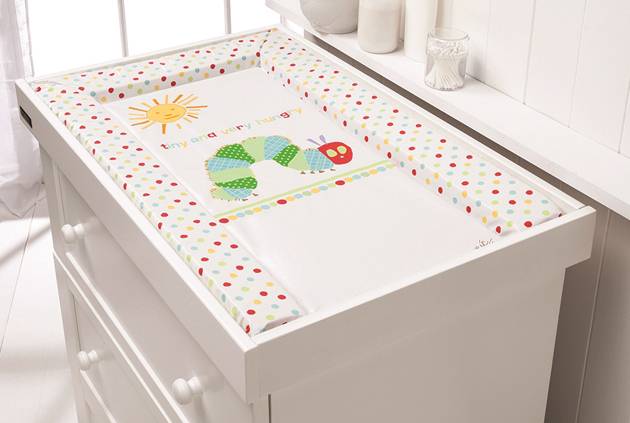 No bells and whistles, this is a great value changing mat for use at home and pretty much what you see is what you get. If you know your kids books you'll appreciate the character design of this particular mat. The Very Hungry Caterpillar is the most read kid's book in the UK and unbelievably more that 1000 copies of it are still sold every week. Not bad considering it was written in 1969.
It's designed to fit most dressing tables or baby changing stations and is padded well for baby comfort. It also has a waterproof surface that's super easy to wipe clean for all those moments when your little monster wriggles free. This loveable character goes beyond just a changing mat as the range also features bedding, towels and a sleeping bag.
East Coast Nursery, www.eastcoastnursery.co.uk, £10.99