If you want to teach your kids a great life skill and have some fun with them at the same time, teach them to swim. The sooner you get them into the water the better. It will familiarise them with something new and build confidence at the same time. Toddlers will benefit starting out with a swim seat. As they get older they get they can switch to a vest before they take the plunge to swim unaided. We've looked at both here, all great value for money…
Speedo Swimseat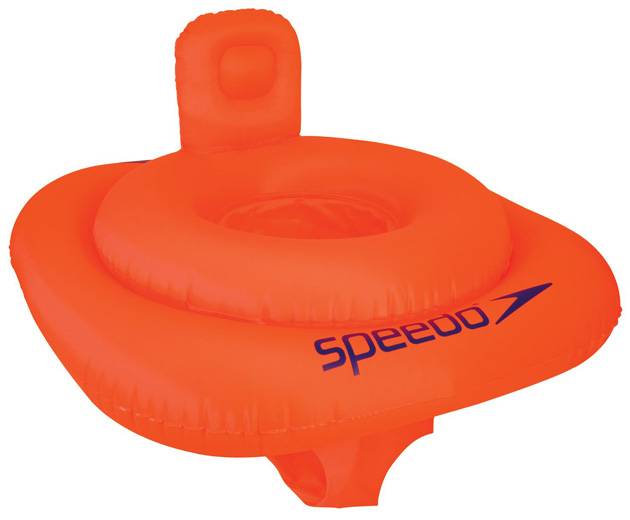 Most swimming aids for toddlers are designed on weight. Although this can be a pain when you're trying to purchase something for your child's age, it works to safety standards and is worth paying attention to. Speedo is a brand that makes sports and swimwear items for long-term use and this seat is built to last. It's no coincidence that 92% of all swimming medals in the Beijing Olympic Games were won by athletes wearing Speedo swimwear. Admittedly if you're buying a swim seat for your child they may be a little way off the Olympics yet but hey let's start as you mean to go on.
This seat is made from latex-free high quality PVC and meets all European safety standards to put your mind at ease. A great way to introduce your little one to the water, this seat will hold them in tightly to make them feel secure. It has a good back and headrest for them to comfortably float around in the water. It's easy to blow up and deflate, suitable for up to 11kg (around 12 months) and available in a bright orange colour – In case they make a speedy escape in the pool you won't miss them.
John Lewis, www.johnlewis.com, Up to 11kg, £13.99
Perfectly Happy People Floatseat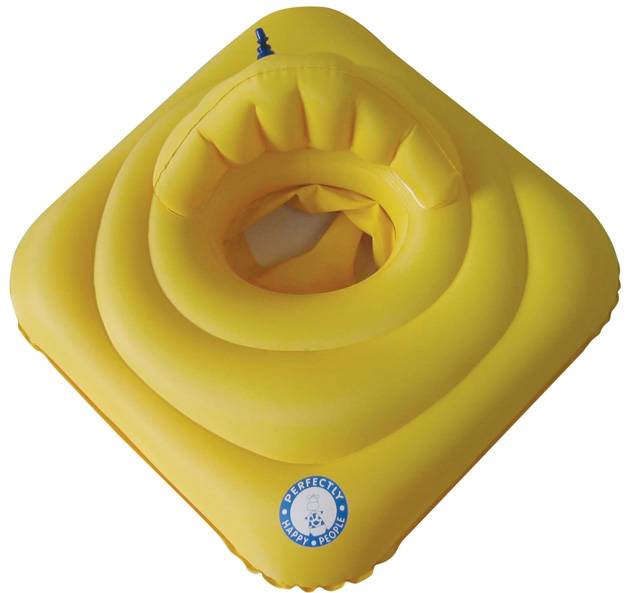 The great thing about swim seats is that it makes everyone feel secure. Your baby is safe and comfortable. Knowing you don't need to hold on to them every second in the water, means you can relax too. This happy people seat has a diamond shape to it, researched to offer even more stability and has additional safety features. Not only is it made from puncture resistant PVC (although hopefully you'll be sticking to a swimming pool and not a shark infested ocean), it has newly tested safety valves that prevent air from leaking out.
The seat is bright yellow and has been designed with a comfy seat and broad supporting backrest. Even with its secure seat, there's still plenty of freedom with your baby's legs that can float or kick about in the water for some good strengthening exercise. It's great fun for your kids and a great opportunity for you to have fun with them while teaching them useful skills.
Asda Direct, www.asda.com, Up to age 2, £11.00
Bestway Premium Swimvest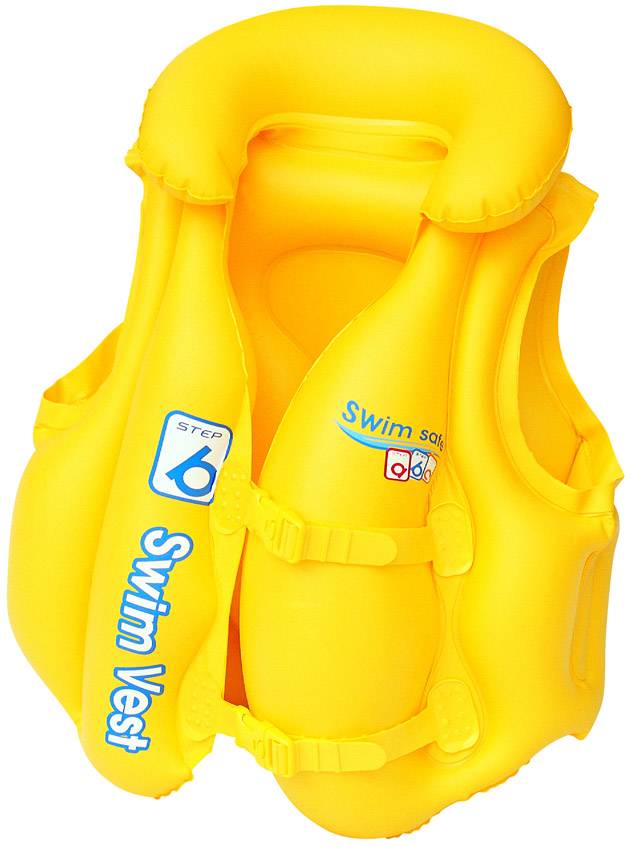 Once your kids have started proper swimming techniques and left the floating seats and rings behind, a swimming vest is a great pre step towards swimming freely. Although listed as age 3 and over, unless your child is particularly tall, this premium swim vest is better for slightly older kids (4+) in terms of fit and buoyancy. It's made with three air pockets and an inflatable collar. The collar again is more beneficial for older kids' as they will need to be taller or have a longer upper body for this to fit well.
Bright yellow in colour it comes designed with adjustable front buckles with a quick release to get in and out of. The great thing about swimming vests is the freedom it gives your kids with their arms and legs to build confidence with learning strokes and swimming techniques. It also gives you peace of mind if you have more than one child to keep an eye on in the water.
Argos, www.argos.co.uk, Age 3 up, £14.99
Something to bear in mind is that although floatation devices can be great confidence builders for kids who might be afraid of the water, try and get them to do some work without them too. Try supporting your child under his or her arms and help them on their front or back so that they don't become reliant on aids long term.