Remember what it felt like buying your first car? Well your baby's set of wheels is just as important. You might think we're exaggerating, but when you head out to buy your first buggy, you'll be faced with so much choice and information you'll wonder where to begin…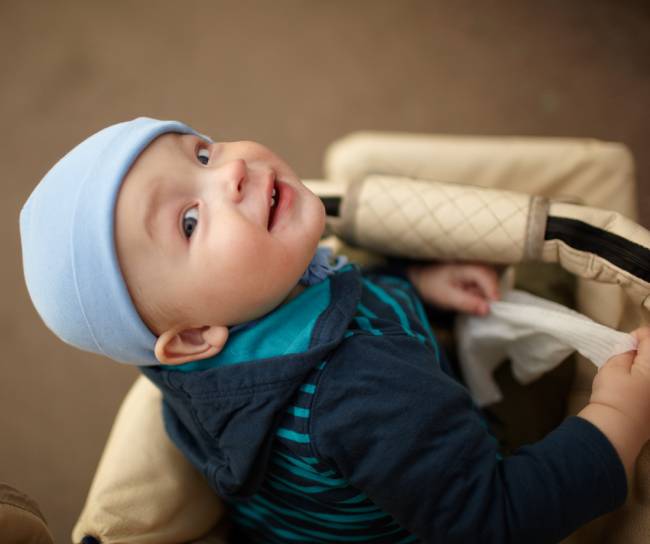 City strollers, off road wheels, chasis, suspension, age of baby, sleep positions, comfort, longevity, attachments, weight, portability, the list will be endless and it will result in system overload. Not to mention a price tag that your own parents will remember paying for their first car.
The most important thing is to test drive – round the shop will do but you and your partner need to get a feel for it and be happy with it. If you can afford to buy one expensive thing for your baby, make it the buggy and go armed with a list of questions to the shops just as you would if buying a car.
CHASSIS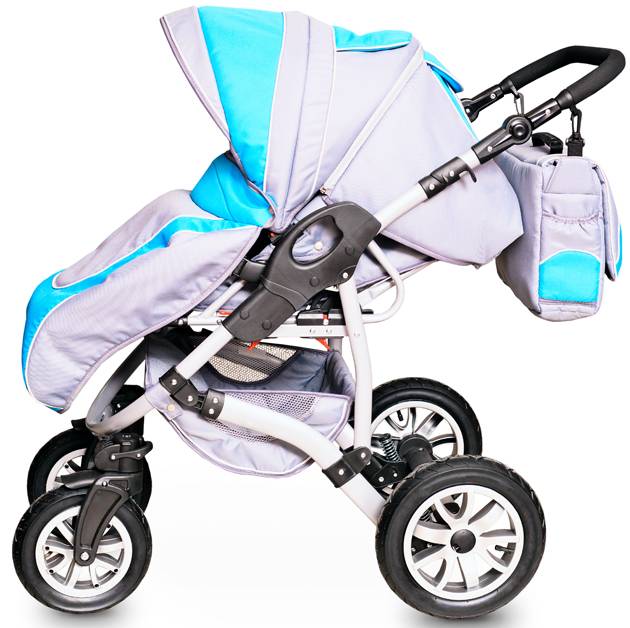 The frame of your buggy is important and you need to check does it feel strong and sturdy?
Will it be more of a city stroller or also for off road and long walks? Some buggies will market themselves as one or the other but you can also get buggies that work well in the city and for country living.
Do you need it to carry shopping and if so will it take the weight? You don't want it to fall backwards with your baby inside.
Are the seat options (cot attachment, standard buggy seat, car seat) all easily interchangeable on to the buggy frame?
Are the wheels good for all terrains?
Is it easy to fix punctures on the wheels?
Handle bar – can it be set for different heights for whoever is pushing it?
Can it fold away easily to take in the car?
You'll be amazed how much travelling you can do with your baby if you have a good buggy in tow. Whether it's on and off public transport,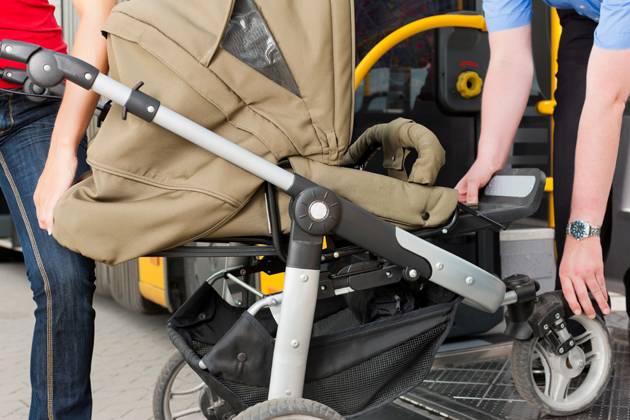 or hiking in Switzerland.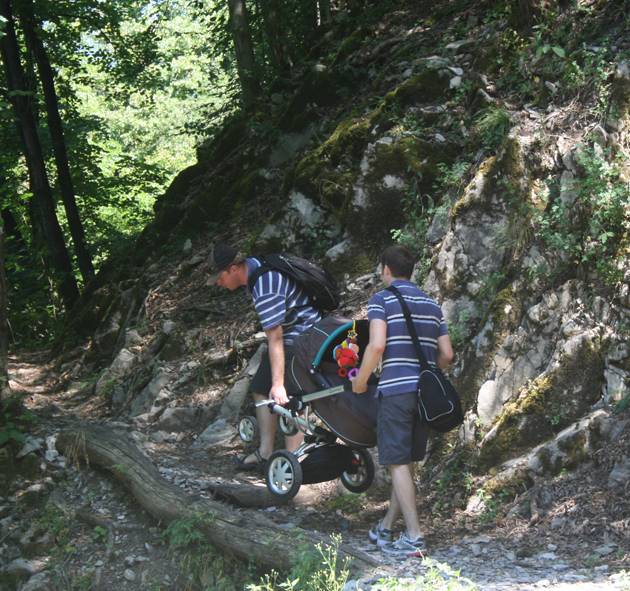 SEAT ATTACHMENTS
Think of how much use you'll get from each seat attachment and then weigh up the costs as to whether it is worth it for you. Most buggies come with a standard baby/toddler seat and in addition bigger brands will offer a baby cot attachment and a car seat carrier, which can also fit in your buggy chassis.
Will it be warm and cosy for your baby?
Are all the seat attachments necessary?
The cot attachment some parents feel are an added expense as babies grow quickly and they often don't last more than 6 to 8 months. However if you travel to friends and family, cot style attachments make a good bed for your little one.
Can the seats be fixed both ways? Babies, when very small like to see their parent's face. As they grow older like to explore the world around them so it's great to get a seat that can face both ways.
Is it easy to clip the seats on and off?
Fabric / Covering – Is it a good all round weather buggy? Think both of shade coverings in the sunshine as babies can overheat very quickly and retractable hoods that cover them in the rain.
ACCESSORIES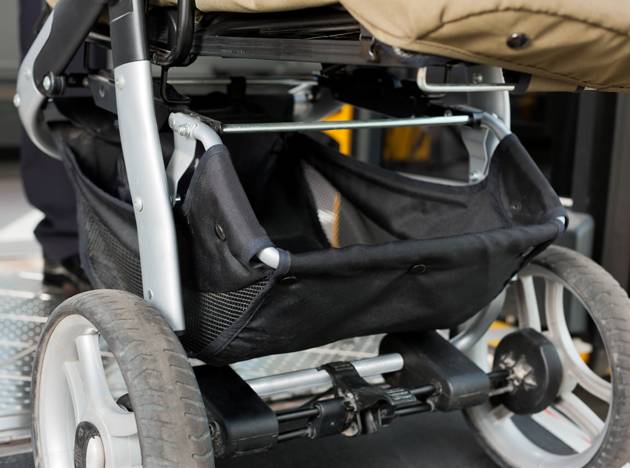 Rain cover – Worth investing in, especially in this country. Usually a clear rain proof cover that your baby can still peer out of and quick to dry out.
Sun shade / parasol – This is not an essential if your buggy has a retractable hood that will shade your baby from the sun.
Shopping hooks – This is a great buy as most style hooks, can be Velcro strapped on to any buggy handle and if your chassis is strong, can take on bags of shopping.
Coffee cup holder – This for the dad on the go when only caffeine will do.
Shopping carrier or sack – These come in all shapes and sizes. They can be fixed on to the underside of a buggy like the image shows or can also come like nets that fit tight against the back of a buggy to hold bags and coats in.
Hooks for changing bag – These work the same as shopping bag hooks but can come specifically designed to hold changing bag straps to make it easy.
Buggy carry bag – These are only useful if you travel a lot and want to pack the buggy up for protection.
Buggy board – if you already have a toddler who might get tired with lots of walking, a buggy board can fasten on to the back of your baby's buggy for them to stand on. You can then push them both together – a good workout for you.
Accessories are down to personal choice. Ebay, online auction sites and charity shops are a great way to find accessories cheaply. Try not to get overwhelmed, get the basic buggy right for when your baby is born and you can always make additional purchases for it as time goes by. And you thought we were joking with our first car comparison.
TOP TIPS SUMMARY
* Try before you buy
* How heavy is it? Is it lightweight enough for you or your partner to get in the car alone?
* Check that you can fit it into your cat boot. You'll be amazed how much space a buggy can take up.
* Test how easy it is to erect and fold away. Some buggies are designed with easy fold away in mind and one hand closing, which when you have a baby in tow on your own is really important.
* Get the accessories that are most important to you – shopping clips, cup holders, under shopping sack, rain cover, what are you likely to get the most use from?
* There are some great deals on auction sites such as ebay or time things well for the sales. Often older coloured designs of the best brands are dropped in price as the new colours come out.