When driving around with your baby or toddler, you'll need to ensure they're safe and secure in the correct car seat. With so many models to choose from, and endless safety and legal issues to consider, our top tips should make the buying process a little less painful…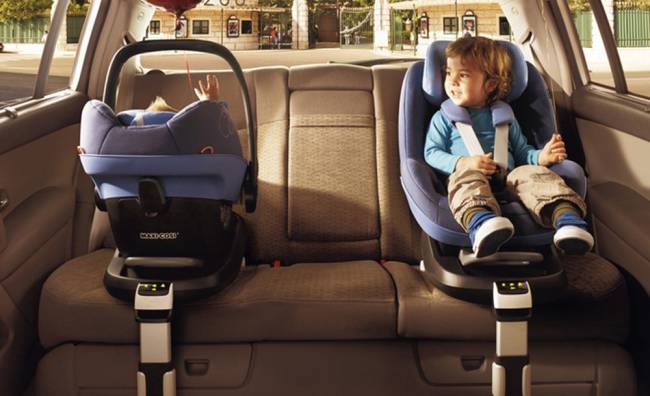 Although not as complicated as buying a buggy, there are different car seats which take into account not just a child's age, but also their weight and height. You also need to ensure you're following legal requirements whether travelling in your own vehicle or someone else's. As with all things baby related, it's easy to get overwhelmed, so let's start with the basics.
CAR SEAT GROUP CATEGORIES
There are five car seat categories based on a child's weight and rough age range. Babies can vary in weight a fair bit so age alone is not enough. The categories have been defined by the untied nations safety regulations.
Group 0
Weight – 0 -10 kg (Up to 22lbs)
From Birth to roughly 12 months
Group 0+
Weight – 0 -13kg (Up to 29lbs)
From Birth to 12-15 months
Group 1
Weight – 9 – 18kg (20 – 40 lbs)
From 9 months to 4.5 years
Group 2
Weight – 15 -25kgs (33lbs – 3 stone 13lbs)
From 3 years to 7 years
Group 3
Weight – 22 – 36kgs (3 stone 7lbs – 5 stone 9lbs)
From 6 years to 12 years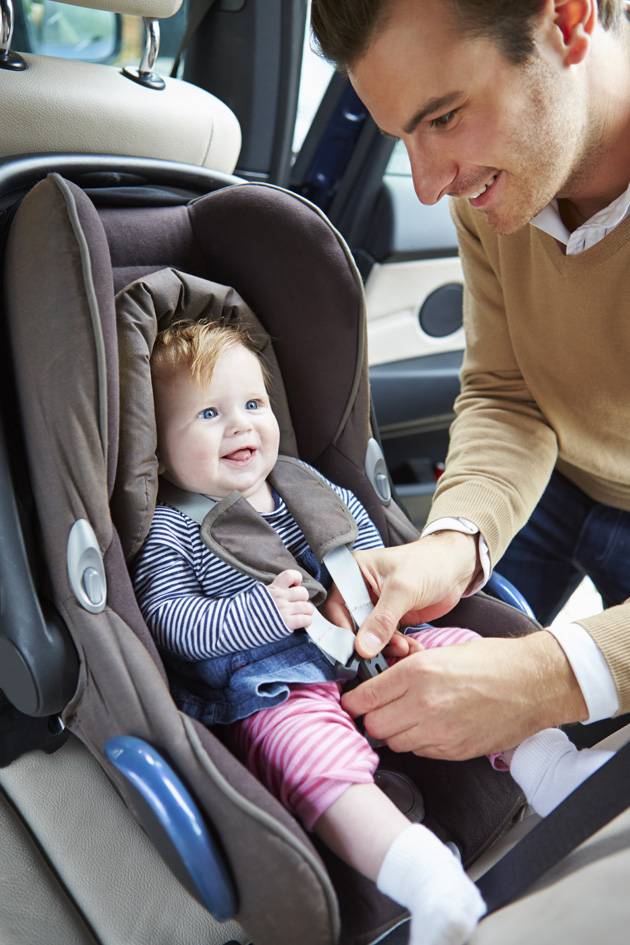 Although there are five categories, it doesn't mean you need to fork out for five different car seats. Some of the group categories overlap and there are brands of seats that are adjustable, combining groups together so the seat can be adapted as your child grows. From when a baby is born on average most families get through two seats and then a booster. Go for the option that you will get the most use from – one that will last you longer.
WHY DO CHILDREN NEED THEIR OWN CAR SEAT?
Children need a specially designed car seat because their bodies are proportioned differently to ours, they have smaller limbs and bigger heads, and because their bones and bodies are not fully formed, they are much more vulnerable to injuries than we are. If you put a baby in a seat not suitable for their weight, their bodies can easily be thrown out to devastating effects. Not to try and scare you, but this is not something you want to short change on.
FORWARD OR REAR FACING?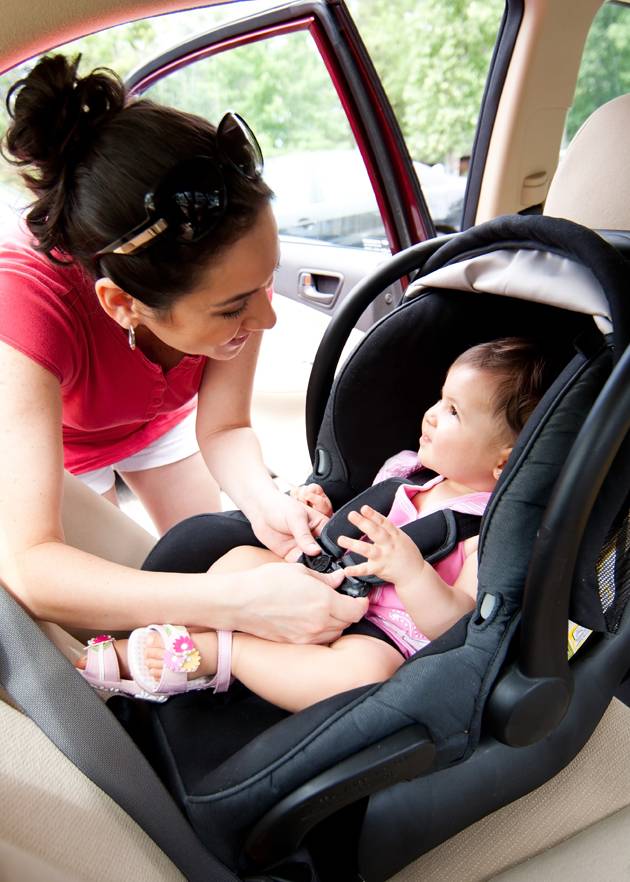 The biggest change you'll make is changing from a rear-facing seat to a forward facing one. Experts advise that you try and leave your baby in a rear facing car seat for as long as possible. Either until they reach the weight limit of their seat or when they are more than 15 months old. If your child is particularly tall, leave them in until the crown of their head is level with the top of the car seat. (The crown is about an inch about the ear – where your skull starts to curve down to your neck).
THE LAW
• A child needs a car seat until either they're age 12 or 135cm tall
• Only EU approved car seats can be used in the UK
• Only use a child car seat if your car's seat belt has a diagonal strap, unless the car seat is specifically designed with a lap seat belt.
• Deactivate any front airbags before fitting a read-facing baby seat into the front seat
• Do not fit a child car seat in any side facing seats.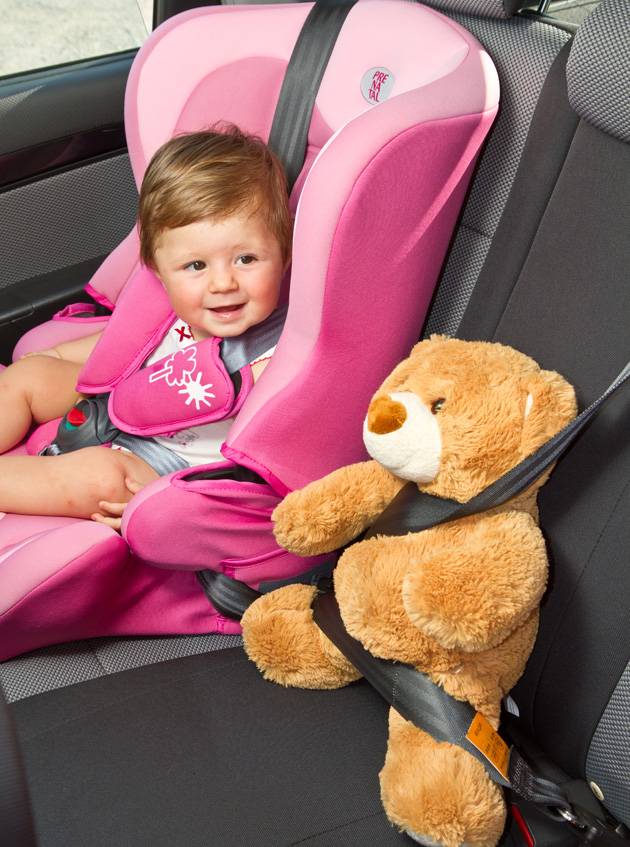 TRAVELLING IN OTHER VEHICLES
There are some cases when your child can travel without a child seat. When travelling in a taxi or minicab they do not have to be in a child seat but they must be in the back with an adult seat belt on.
If you have to take an unexpected journey, and the correct seat for your child is unavailable, the law permits you to do this over a short distance if the journey is necessary and the child is over three years old. If they are under three, you can only take them in a taxi or minicab.
If you have an old classic of a car without seat belts in the back, your child can travel without one but ONLY if they are over three years old. If they are younger than three, they are not permitted to travel in that vehicle at all. Nope, not even in a sidecar.

AIRBAGS
If your child is in a rear-facing seat, make sure to deactivate any air bags in front of that seat. The reason for this is that airbags were not designed for children and if activated in a collision it can cause them severe harm. So wherever you seat your children in your car, make sure you deactivate the air bag.
ISOFIX
If you've not been given a hand me down seat and are buying new, it's worth considering an ISOFIX car seat and base. ISOFIX stands for 'International Standards Organisation Fix', created by car seat experts. The innovative feature uses fixed connection points rather than a seatbelt. The base of the unit is permanently fixed into your car and the seat carrier slots straight into it making it much easier and safer.
Did you know that 80% of car seats are fitted incorrectly? The benefits of an ISOFIX car seat, is that it's a far easier installation and massively reduces the risk of wrongly fitted seats. There are three types of ISOFIX but the only real difference is that certain versions will only fit certain cars.
• Vehicle Specific Approval – Compatible only with specific vehicles, using a two-point connection system.
• Semi-Universal Approval – Only compatible with specific vehicles. Can be forward or rear facing, featuring a top tether or foot prop
• Universal Approval – Forward facing group 1 child car seats fit into almost every new car, using a two-point connection system and a top tether.
If you're unsure, check with your car handbook and also with the model of car seat you're looking to buy. There will be a list available of approved vehicles to use your ISOFIX car seat with.
A great bonus of these car seats is that you can put your baby in their seat at home and just slot the seat into the car. As there are lots of buggy frames designed to carry these seats, you can literally just unclip their seat from the base and slot into your frame to turn it into a buggy. Not ideal for long walks though so make sure you ask the shop experts.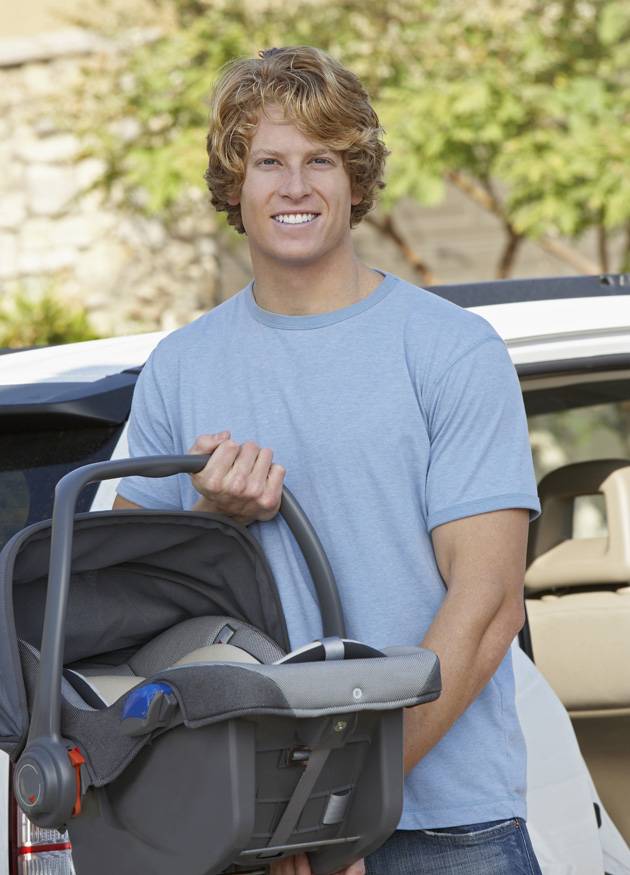 TOP TIPS SUMMARY
• Get the right seat for your child's weight. They are designed on weight as much as age.
• Make sure the car seat fits your car.
• Make sure you know how to fit your car seat properly. 80% of car seats in this country are fitted incorrectly which means 80% of parents are putting their kids at risk. If you're unsure, get the expert in the shop to help you. If they know their product well and have sold it to you it will be easy. If you're going to fit it yourself, don't wing it, read the instructions properly and keep them in the car for future reference.
• Once fitted, move the seat around, a properly fitted seat should not move more than an inch in any direction.
• Don't modify or change anything with your belts to make the car seat fit.
• If the car seat is something you will carry the baby out of the car in and not just fix in the car permanently, make sure it is light enough for you or your partner to carry around.
• Make sure to get something as long lasting as possible and rear facing until they are older. At least until 15 months or they are too big for the seat they're in. Look for seats with combined group categories.
• When looking for a buggy with different seat attachments, an ISOFIX car seat is often included in the bundle so worth looking out for. It can be cheaper to buy a buggy, car seat and cot attachment together from one brand than purchasing them all separately.
• Go to a shop and speak to an expert. It's worth the time spent on it.
• It's worth buying a sunshade for longer car journeys.
• Unless you have a two-seater car or lots of children, keep your kids in the back seats for as long as possible. Some parents say it's more convenient to have their baby next to them but in a collision strapping their child seat into the back will cause them far less harm and that's the most important thing.
• Make sure your baby is comfortable. If they're not cosy or happy enough to fall asleep when tired, car journeys will be hellish.