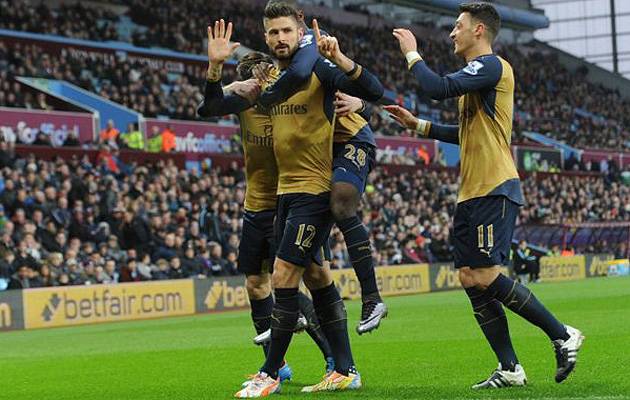 Come 8pm on Monday and all eyes will be on The Emirates, where the Christmas number one is likely to be crowned
What a pre-Christmas cracker Premier League fans around the globe have been gifted: Monday night's clash between second-placed Arsenal and Manchester City – third in the division by a solitary point after 16 matches – four days before Santa skids along rooftops, promises to be a footballing feast.
A delightfully unpredictable campaign hitherto, as evidenced by last year's relegation battlers Leicester leading the way by two points, the season has been all the more entertaining for the shock results. However, whoever wins at The Emirates will be confident of not just building but also sustaining a decent advantage over their closest rivals by the New Year, given both clubs have a generous run of fixtures over Yuletide; on paper, at least.
Also at stake is the opportunity to be the number-one side in the land on Christmas Day, which is more significant than you might initially think, statistically. History informs us that such an achievement, short-term bragging rights aside, can gain an important numerical and psychological edge over the chasing pack. Indeed, in six of the last seven Premier League seasons, the first-placed team on December 25 has got on to clinch the title (with only Liverpool, in 2013-14, slipping up).
Given the current form of Arsenal – four wins and a draw (away to battlers Norwich) in five games, in all competitions – and that they are playing on home turf, and with a number of players on a scorching-hot streak, its little surprise that they go in to the game as favourites.
Take, for instance, the assist mastery of Mesut Özil, the German playmaker who has laid on 13 goals in the division; that's a best figure by seven, and one more than Manchester City's magicians Kevin De Bruyne and David Silva combined (they have half a dozen each). Özil's midfield partner Aaron Ramsey is also approaching something like his best-ever form, proving a true box-to-box player which Yaya Touré, City's 32-year-old mercurial Ivorian, no longer is.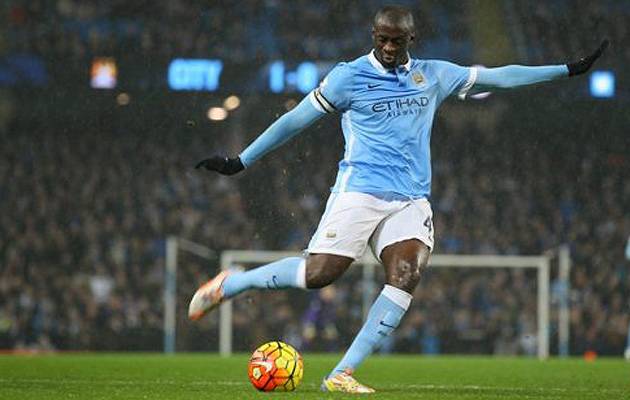 Additionally, Olivier Giroud's scoring form will be a worry for visiting manager Manuel Pellegrini, whose side have conceded 12 goals in the past seven matches. After biding his time on the bench, the Frenchman will surely start against Manchester City after netting a handful of times in the last three matches. The red corner (still likely to be without Alexis Sanchez, who is suffering from an injured hamstring) will be confident of finding the net, however, having scored at least once in every game since September's 2-0 loss to Chelsea at Stafford Bridge.
Further, goalkeeper Petr Čech – a summer signing who has shored up the club's defence, according to a gushing interview last weekend given by teammate Theo Walcott (the striker likely to make way for Giroud) – equalled the Premier League clean-sheet record last Sunday (in the 2-0 win at Villa Park). The 33-year-old, who managed not to concede 162 times in the division in 11 years at Chelsea which came to an end six months ago, goes in to Monday's match on 169, joint with former England stopper David James.
Čech faces a side who have been rather more blunt in attack than their extortionate transfer fees command. Three defeats in the last seven matches – a 4-1 home walloping by Liverpool, and a 2-0 away humiliation at the hands of Stoke City, as well as a 1-0 loss in Turin, where they played Champions League foes, Juventus – is hardly silverware-winning form.
Top item on Pellegrini's Christmas wish list is the return, and sustained fitness, of star striker Sergio Agüero. The Argentine, scorer of nine Premier League goals in 10 matches (though five of those arrived against lowly Newcastle), faces a fitness test to play Arsenal. As usual, Manchester City's title hopes weigh heavily on the diminutive forward from Buenos Aires. If the Citizens misfire versus the Gunners, their Chilean manager is likely to spend big in the January transfer window, to bolster the goal tally, with Wilfred Bony, a £25-million acquisition 12 months ago, continuing to disappoint in Agüero's absence.
As mentioned above, once the dust settles on Monday's match, both sides are likely to have a much more straightforward run of games before mid-January, with Arsenal's fixtures slightly more favourable. They face 12th-placed Southampton away before hosting the next three games, against new boys Bournemouth, and north-east strugglers Newcastle.
Conversely, next up City tackle Sunderland at home before four away fixtures: high-flying Leicester and Watford in the Premier League, with Everton (in the Capital One Cup) then Norwich (Football Association Cup) next up.
Whichever side is top of the charts at Christmas – and it could easily be Leicester, who travel to Everton on Saturday – stands a great chance of marching ahead of their competitors before the real business begins in spring, then, and Monday's showdown will provide a chance for either Arsenal or City to dent the title ambitions of the other. It will be fascinating viewing, and – if all three points are won – go a significant way to unwrapping the Premier League season, and determining who will be champions in mid-May.