The new year is here, resolutions have been made and the clock has already started counting down to the moment you give up and start again next year… or has it? Make sure this year is different. Anthony Mayatt from Breathe Fitness has 10 top motivational tips to help you stay on track.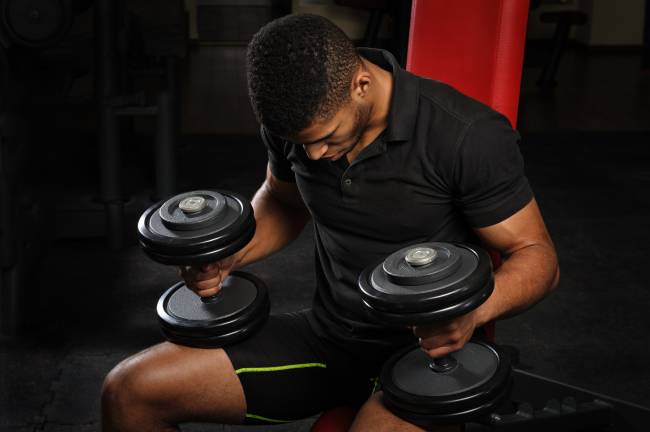 1. SET ACHIEVABLE GOALS
It's important to set goals that can be broken down into smaller achievable milestones. This is the first tip because it is the most important. If the milestones you set seem achievable, you'll have greater motivation to continue as you get closer to your main goal.
2. BE ACCOUNTABLE
You have to be accountable to yourself. Be strict, making sure you get to the gym, go to meetings, start eating more healthily. Setting a goal isn't about just writing it down, but making sure you stick to it.
3. PLAN EACH WEEK
To make your goals even easier, plan out what you are going to do each week. What workouts will you do at what times/days, and think about your diet for each day. If you know exactly what you're going to do each day then you'll have a clear mind and a focus.
4. GET READY AHEAD OF TIME
Get whatever it is you need before you start your goal. Maybe you need to buy new trainers, or a good water bottle for training. You want to be focused when you start, so get the small stuff out of the way first and you'll be ready to take on the world.
5. DON'T BE AFRAID OF FAILURE
Failure is a part of success. Every time something goes wrong, you learn from it, which means you won't make the same mistake twice. Not a single person has completed a goal in life without making a mistake at some point, so don't let it scare you. Use it as motivation to continue on and complete your goal.
6. ANALYSE EACH DAY
At the start and end of each day, analyse them. What do you want to achieve for the day ahead? How did the day go? If it didn't go to plan, why do you think that is? Reflecting on each day will help you learn more about yourself and how things are going. This is important to achieving your goals, so as busy as you are, try and make sure you set 10 minutes of quiet time at the beginning and end of the day to do this.
7. PATIENCE AND PERSISTENCE
I tell this to every single client. Goals are not completed overnight and they never will be. You must be patient and just keep going. It's easy to read magazines that say, "Achieve this miracle in one week, blah, blah, blah – but that's more about making money than achieving realistic goals! Just stick to your plan and be persistent – you will get there.
8. DON'T COMPARE YOURSELF TO OTHERS
Do you do this? If so, then you're not alone as everyone does at some point. Instead of comparing yourself to someone else and thinking you don't match up, try to take motivation and inspiration from what that person has done. If they've completed the same fitness goal as you in quicker time, then use that as motivation to try harder next time. Applaud them and know you will get there too. Each person follows a different path, so everyone will complete their goals in a different timeframe.
9. TAKE ACTION!
It really is that simple. Too many times people say, "I'll start tomorrow," or "I'll wait till Monday". Every day is the same, and the longer you delay starting, the less chance you'll have of completing your goal, so start now.
10. ENJOY THE JOURNEY
Setting fitness goals and taking the first steps to a healthier new you is a fantastic, positive thing, so try to enjoy the journey you're on. Don't see each step as a chore or a task you're forced to do – see them as steps towards achieving your goal. Enjoy the whole process and your motivation will be much greater. Good luck!
Now watch Anthony's video about setting and sticking to your goals on YouTube.
Anthony Mayatt has worked in the health and fitness industry for over 12 years and runs a successful personal training business, Breathe Fitness. He trains clients from students to celebrities all over the world and regularly features in the media writing for various magazines and websites. Anthony has a degree in Sports Science as well as many other qualifications in his field and specialises in weight management.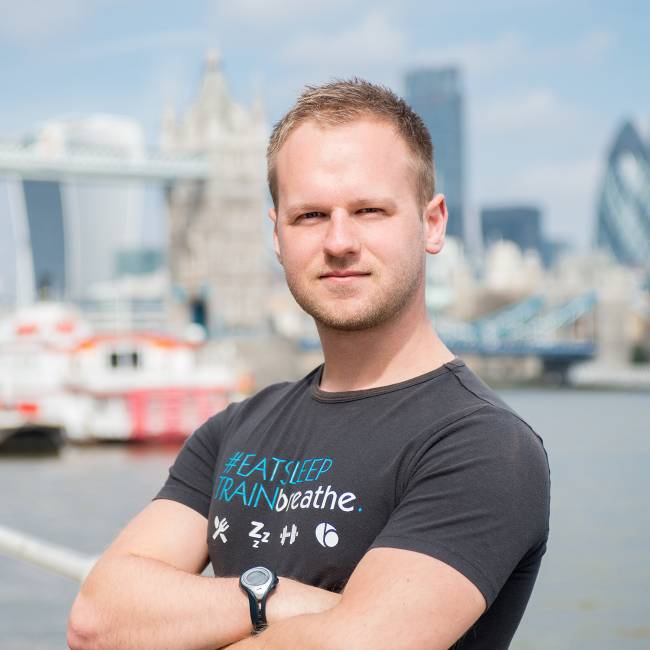 Find more tips and follow Breathe Fitness at facebook.com/breathefitness and twitter.com/breathefitpt, and check out more fitness videos on YouTube.