Battersea Park hosts final two rounds of inaugural season of pioneering electronic racing series
It may be a greener, cleaner, quieter newborn sibling of Formula 1, but there is a chance you and your family haven't yet heard about Formula E, in more ways than one.
This weekend, the pioneering electronic (hence the 'E') racing series, funded by the likes of Leonardo DiCaprio and Sir Richard Branson, concludes at London's Battersea Park. And for £20 a ticket it is a cheap price to pay for a fascinating and fun glimpse of the future of motorsport.
While the battery-powered cars are significantly less loud when compared to F1 vehicles (registering 80 on the decibel level, some 50dB lower), the volume is cranked up away from the track, and the revolution is gathering pace, as tens of thousands will witness in the final two 'ePrix' events of the 11-round circuit on Saturday and Sunday.
Having sat in one of the cars at the beginning of the campaign I can vouch that they are suitably futuristic and cool. Your little ones will love their day out. The supporter zones, or 'eVillages', are like mini-festivals, with DJs playing banging tunes, and there is even a 'FanBoost' facility on social media, which provides the most popular driver a mid-race push.
In short, Formula E is striving to be everything that F1 isn't: environmentally friendly; inexpensive for teams and viewers alike (constructors pay around £3million in running costs a season – contrast that with Lewis Hamilton's Mercedes who spent £325m last year); and accessible. Oh, and look out for the sprinted pit stops … Best of all, in doing away with fossil fuels and developing nascent technology it will help cleanse the globe.
This inaugural season, which began back in September in Beijing, started with a bang, literally. The opening event generated headlines when, on the approach to the final corner, leader Nicolas Prost turned sharply to thwart Nick Heidfeld's bid for last-gasp glory.
The collision caused the German challenger's car to become spectacularly airborne before smashing in to the tyre wall. Thankfully Heidfeld walked away unscathed from the crash, which has been watched over one-million times on YouTube. It was some introduction to Formula E.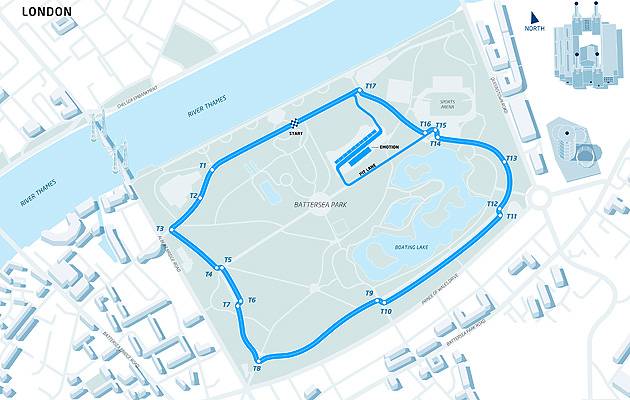 For safety reasons the cars have been programmed not to exceed 140mph, which is still excitingly nippy, and during the races, which last around an hour, the drivers need to sprint from one car to another at the halfway point, as one battery will not last more than about 30 minutes.
Formula E is the brainchild of Spanish businessman and former politician Alejandro Agag along with the International Automobile Federation President Jean Todt, and in only three years they have created this series. Before Beijing Agag said: "We expect this championship to become the framework for research and development around the electric car, a key element for the future of our cities."
Explaining his vision to a large audience, Agag, 44, recently held up a brick-like mobile phone from the 1980s, and said: "This is what electric motors are like now." He then raised a iPhone and added: "This is where we want to be."
On the eve of the final two rounds – with the winner of each race being awarded 25 points – Brazilians Nelson Piquet (128) and Lucas di Grassi (111) are jostling for overall success. Behind them is Sébastien Buemi (105) while British interest lies with sixth-placed Sam Bird, who has 68 points.
As a thrilling introduction to the sport head down to Battersea Park this weekend, for what will be a brilliant family day out. Formula E may be a work in progress, but it's cutting edge, trendy and gripping to watch. And by supporting the event you are doing your bit to help clean up the world, and motorsport. Plenty to make noise about, then.
For more information head to fiaformulae.com