Now in it's third year – and last with Prudential – the two-day bicycling extravaganza, part of the London 2012 legacy, likely to set new mass-participation world records and win even more awards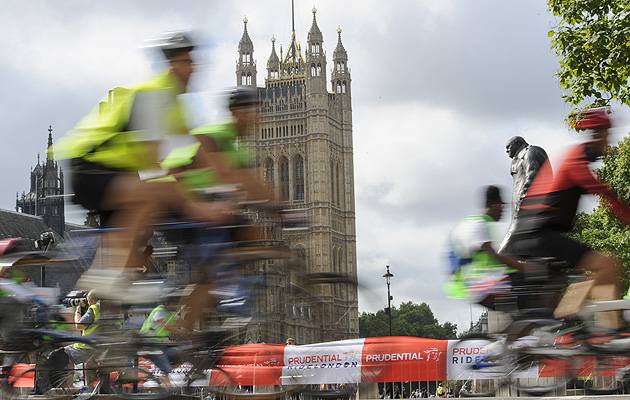 In only two years Prudential RideLondon has become an essential mass-participation event. Some like to bill it as cycling's equivalent to the London Marathon, but it is already much, much more than that.
Held over a Saturday and Sunday – the third edition (the last to be sponsored by Prudential) will be on August 1 and 2 – it is rather grandly trumpeted as The Mayor of London's Festival of Cycling, and by golly is there a lot to be excited about.
There are five main events – among many others, including numerous world-record attempts – spread across the Saturday and Sunday with almost 100,000 riders expected in total. FreeCycle kicks the weekend off at 9am, and a stellar elite field will be taking part in the women's Grand Prix from 5pm that day.
Then on Sunday – aside from the London-Surrey 100 from 6am – there is the Handcycle Classic (8.30am) and the London-Surrey Classic (1.30pm), which boasts Mark Cavendish in the field for the first time. And Sir Bradley Wiggins will also be in action for that one, which will bring the curtain down in some style.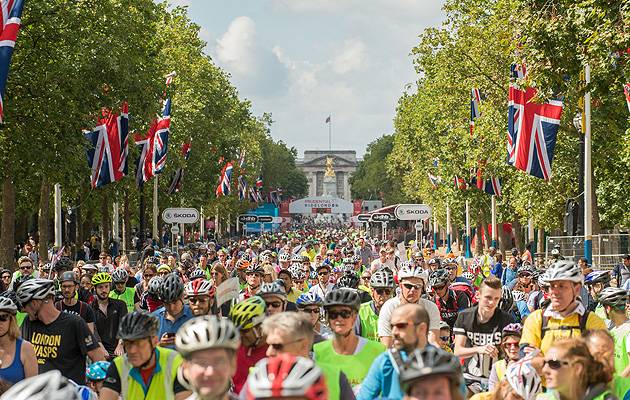 FreeCycle – one for all the family, as it encourages exploration of the capital on an eight-mile traffic-free loop of London, taking in many famous landmarks – alone is likely to attract some 70,000 revellers, according to organiser Hugh Brasher.
"They will be going past inspiring locations and that's very much what the whole weekend is about: encouraging people to take up this wonderful sport and aid a healthy lifestyle," he told DAD.info.
"If I'm honest, after two years RideLondon has exceeded our expectations, in terms of what we've achieved, the size of the event and the complexity. People are coming from all over the world to look at this event because it has quickly become the greatest cycling festival in the world.
"I have lost count of the awards we have won, genuinely. This year we are expecting 98,000 people to be cycling over three-million miles in one weekend, having amazing fun on two wheels in London and Surrey. Two years ago £7million was raised for charity, and it was £10million last year."
And there is much more than the handful of events to savour. On the Saturday, for instance, there are a half-dozen festival zones scattered across London as an accompaniment to FreeCycle. All along the route there are music areas, music bikes, bands on bikes, stilt bicycles, Penny Farthings, stagecoaches and rickshaws, with bike doctors on hand in case of any technical problems.
The zones, which boast a huge range of bike-based entertainment and activities to suit riders of all ages, abilities and interests, are in Aldwych, Lincoln's Inn Fields, Green Park, Guildhall Yard, Leadenhall Market and St Paul's Churchyard.
Your sports editor will also be taking part … in the Brompton World Championships, which makes its RideLondon debut this year. It will be the 10th such competition and is fittingly bonkers. I, along with about 500 other competitors, will stand in tweed (no Lycra allowed) behind a line – in a 'Le Mans' start – before sprinting to my folded bike and then assembling it before racing in a lap which loops The Mall.
It should be superb fun. And given that even now, in the afterglow of London 2012, bicycles are used for just two per cent of all trips less than five miles in the UK (with cars accounting for 60 per cent) – according to the latest statistics released by the Department of Transport – there has never been a better time to encourage your family to get on their bikes.
See RideLondon's website for more details