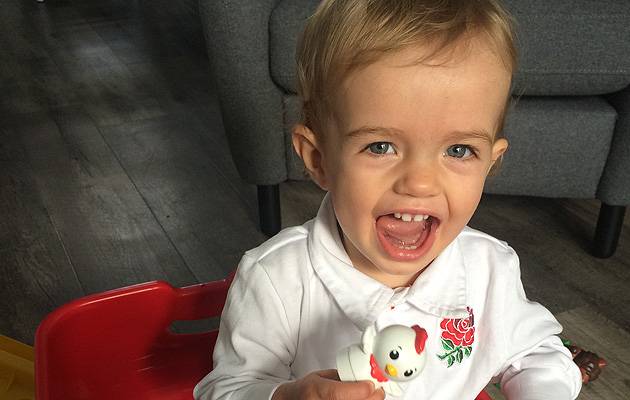 Hosts England may be out but now we enter the knockout stages things are hotting up in the record-breaking Rugby World Cup 2015
With 40 games gone and just eight remaining things are hotting up in Rugby World Cup 2015, which is well on course to raise the sport's engagement-level bar much higher. It has captivated the nation, and my one-year-old Freddie has certainly been wearing his England shirt to show his support – though no longer, alas.
In terms of attendance records, firstly there was the Ireland-Romania match which attracted 89,267 to Wembley. And, as World Rugby announced on Monday, hitherto some 1.8 million spectators have attended the pool matches – another high-water mark.
In total 2.41 million tickets have been sold across all venues by the organisers, which – aside from the £200 million in sales revenue – equates to an average of 97 per cent capacity per game. Impressive figures, you'll agree, for what has been a huge on-field success (the host country's early exit notwithstanding).
Stuart Lancaster's England were slain in Pool A, the so-called 'group of death', and will now have an indelible and ignominious black mark against them in the history books; for they are the first home side in eight editions to fail to advance to the knockout stages.
The Rugby Football Union's inquest has already begun to determine where it all went wrong – and head coach Lancaster, who has escaped to the Lake District intending to switch off from all rugby, may be dusting off his curriculum vitae next month.
England's trickiest Pool A opponents, Wales and Australia, had been beaten at Twickenham by the 42-year-old's team in recent years, so the scale of the Wallabies' record 33-13 success over the hosts served as a defeat too damaging for Lancaster to legitimately retain the job he has had since the last RWC debacle four years ago.
In truth the campaign was derailed a week earlier, when a patchwork Welsh team, hit by an unprecedented number of injuries, heroically came from behind in the last 20 minutes to take a 28-25 victory. The loss was down to lack of Test-match nous. Lancaster even pointed out that the XV he fielded against Australia – a week after being vanquished by Wales – had only 450 caps between them; history tells us you have to have 600+ caps to lift the Webb Ellis Cup; Australia's starting side had 750.
Chris Robshaw, the English skipper, will be forever haunted by his decision to not opt for a penalty at goal late on against Wales which would have drawn the score – and ultimately been enough for England to go through, with the Wallabies defeating Warren Gatland's Welsh troops 15-6 last weekend in the final round of matches.
Psychologically England lost it then. Their heads went, and – to use the correct parlance – did not so much choke as to gag and drop. Lancaster struggled to cope with the admittedly colossal pressure, and that not so much trickled from the top down but was a torrent from above.
Ahead of the must-win match against Australia the press was awash with uncharacteristic trash talk from players who should have known better. There was No8 Ben Morgan adamant that the England pack would dominate the visiting forwards, Ben Youngs, the scrum-half, promising that the hosts would win the match in the first 20 minutes, and Danny Cipriani – a player not even deemed good enough to be selected for Lancaster's RWC squad – who posited that no Wallaby would be talented enough to make the England XV.
Of course all this served as ample team-talk fodder for Michael Cheika's Aussies, and they duly let their on-pitch performance do the speaking for them. Now the Wallabies have who looks on paper a very reasonable chance of making it through to the final.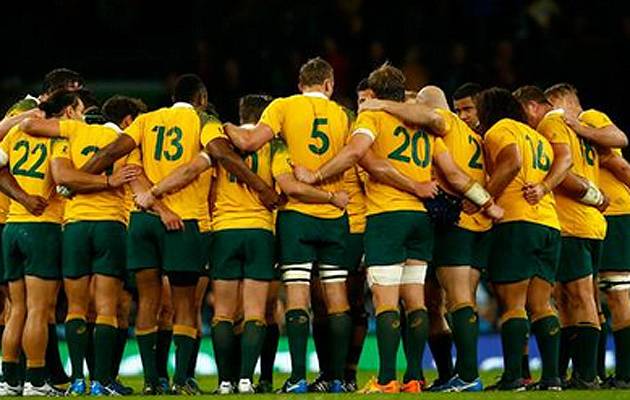 This Sunday, again at Twickenham, the bookmakers' second favourites will tackle Scotland who are likely to find their quarter-final foes too canny and resourceful. Earlier that day, in Cardiff, Ireland and Argentina will go head to head. With the Irish depleted by injury – losing the talismanic Paul O'Connell and Peter O'Mahony in their hard-fought 24-9 win over France in Pool D – it should be a hard one to call.
On Saturday two-time winners South Africa, who shockingly lost to Japan in their first match last month, take on Wales at Twickenham. The Springboks have shown excellent resolve since that opening loss and should be too strong for the Welsh. Later the reigning champions, New Zealand, will play the French, their bête noire.
It should be a fascinating competition from here on in and – despite hosts England exiting their own party before it has really begun – on paper, is likely to see the All Blacks, the defending champions, clash with the Wallabies for glory.