Sadly Saturday night TV currently revolves around z-list celebrities dancing their hearts out. If you're getting serious ab-envy while you're shoving popcorn down your throat (and pretending not to watch), here are a few ways to get dancer-fit…
Strictly Come Dancing stars may be as famous for extra-curricular affairs as they are their skimpy outfits, but the unescapably toned bodies from both sexes are always a talking point. Start getting your couch-potato bod into gear with these four simple exercise tips from Fitness First's PT Amanda O'Hare
For toned legs, look at doing multi-directional lunges to hit the thighs and bum from every angle. Kick off with a lunge on the right leg, moving around each point of the compass aiming to keep your knees at 90 degrees and your torso upright. Once you've completed one rotation, switch to your left leg.
Coordination exercises are also key to improving balance and performance – something all dancers need. Jumping jacks and skipping are both great workouts that will help with your leg and feet coordination, as well as toning your calves.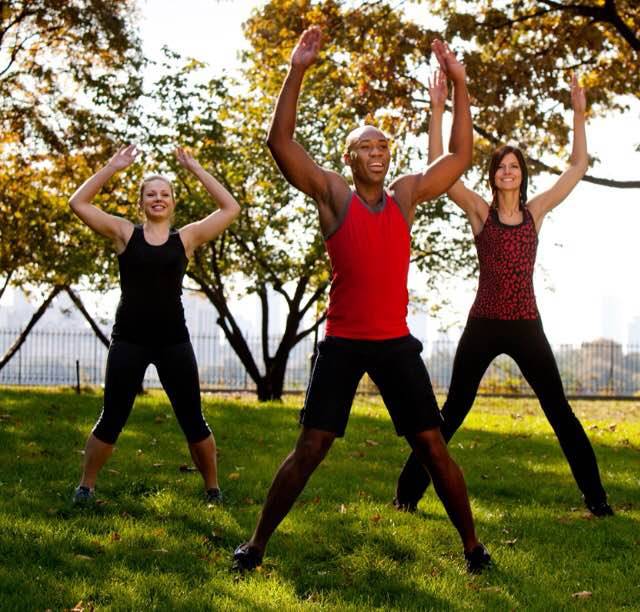 To achieve the ultimate six-pack stomach, try a dynamic plank workout. Start on your tip toes and with your elbows on the ground before rising up onto your hands, keeping your body rigid and your glutes squeezed tight to protect your back. Not only will this give you great abs but also strong shoulders too.
Lastly, to improve your posture and keep the abs tight, jump on the TRX machine and do some 'rows'. By holding the straps close either side of your chest, lean back and fully extend the arms before pulling yourself up to the top again. Repeat this for eight reps while making sure to keep the hips high to ensure your abs are engaged.