With the new season finally upon us, maybe it's time to upgrade that waning, bandaged blade?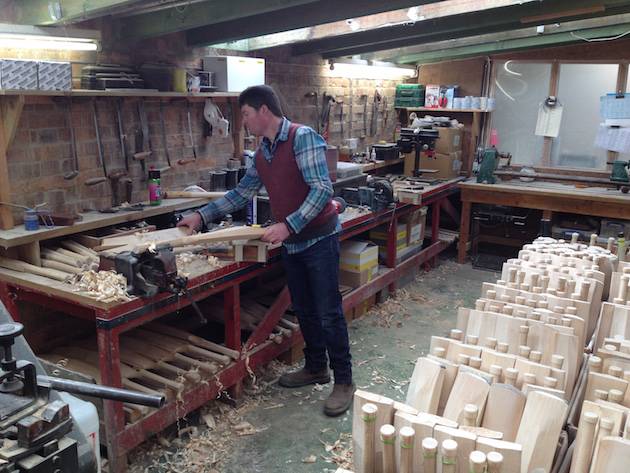 There's a hoary old cliché that the best things are hard to find.
But wandering down a quiet country lane near Maidstone, it's becoming increasingly clear that I'm lost. Which is annoying, because I'm on my way to get a cricket bat.
Most of us aren't used to navigating winding B roads on foot to buy our willow of choice. Instead it's a visit to the local sports shop, or these days a browse on the internet, to find a bat which is sitting, impersonally, on a shelf or at the back of a warehouse. Click, card details, thank you very much and fingers crossed it's a good 'un.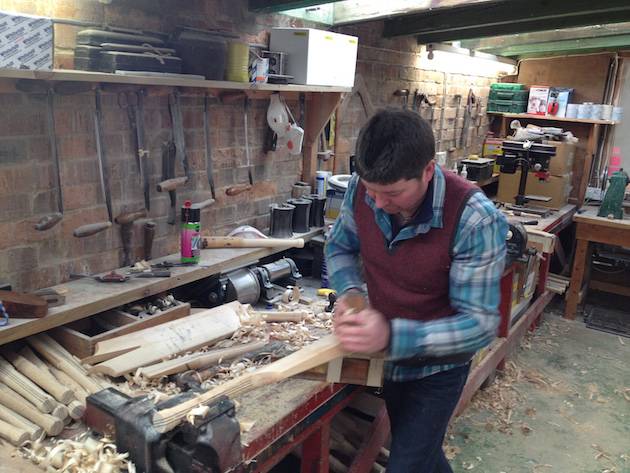 Thankfully, like with our beer, for the modern man provenance is becoming increasingly important. For kit nerds like me, who as a teenager asked for a Duncan Fearnley because Graeme Hick used one and then defected to Slazenger thanks to (the frustratingly underrated) Neil Fairbrother, actually knowing where your bat has come from and how it was crafted is now an achievable and comparatively affordable privilege.
And that's why while other blokes are banging on about buying an iWatch, or crowing about their new bike, I've come to see Andrew Kember – for my first bespoke cricket bat.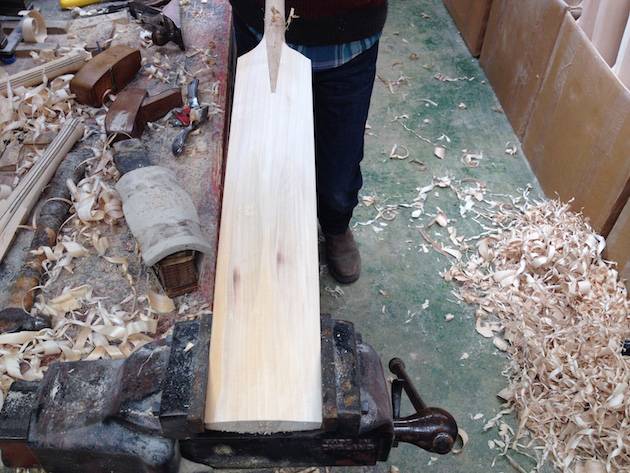 Kember is one of the best in the business. As master batmaker at Salix, he's renowned for building some of the most beautiful and most devastating sticks in the world. And once I've finally found the company's Kent barn (it really isn't that hard – I was dazzled by the rurality and harmonious local birdsong), we're introduced and I walk onto the shop floor with the slack-jawed, stomach-tightening excitement of Charlie in the chocolate factory.
Here, I don't just get to pick up a stickered, tagged bat ready for shipping (though they have those too), it's going to be made from the ground up. What's more, while I know a bit about cricket and batting, I've got access to someone who understands willow like it's a member of his family. One of the best things about the bespoke experience is getting to tap into that expertise.
After asking me where I play, how I like to hit it (middle order, off the front foot) and having listened patiently to me banging on about my favourite V500 from years ago, Andrew quickly and astutely figures out my needs. Rounded, more traditional bat face, semi-oval handle, mid-to-low hitting area.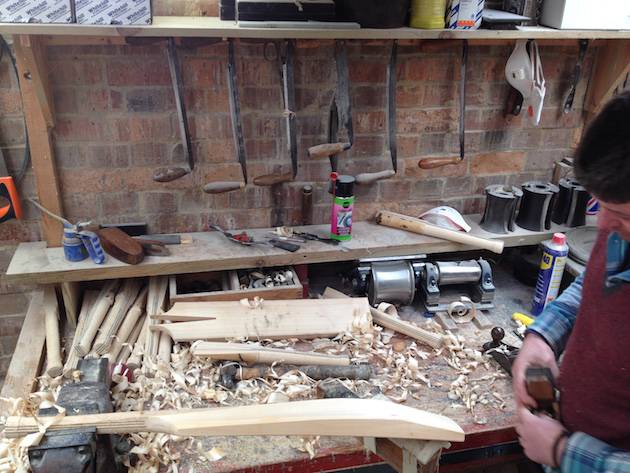 He then delves into a cache of rough-hewn pieces of wood, banging them with a mallet and picking out two possibles. I'm getting Performance grade (RRP £300), though the grading system doesn't affect the efficacy of the bat itself. Rather it's a beauty contest – mine would have been a grade one but for a couple of tiny marks near the top of the blade. Having narrowed down my potential weapons, my final decision is, says Andrew, about "cosmetics". I choose the one which has narrower grains (about 11) on the face.
Then into the vice it goes and Andrew's skills come to the fore. I've asked for a 2lb10oz bat (medium weight) and I get to watch – and smell, oh, the lovely smell – while curls of wood are prised from its body. "Everyone loves watching the handwork,' says Andrew, as he strokes his palm down an edge and gently pushes a lathe along the back, "but the secret is in the sanding."
As a bespoke customer, I'm able to watch that too, holding the bat from the time to time to test out the pick-up and choosing whether I want it natural or shaped for a guard on the toe. Half-an-hour later and it's essentially ready, though the finishing work, as well as putting on the grip and the stickers, will be done after I've left.
Glancing at the face, Andrew suggests I go for blue Supernatural decals and a black grip, because that suits both the shape of my bat and the colour of the wood. I'm happy to abide by his recommendation.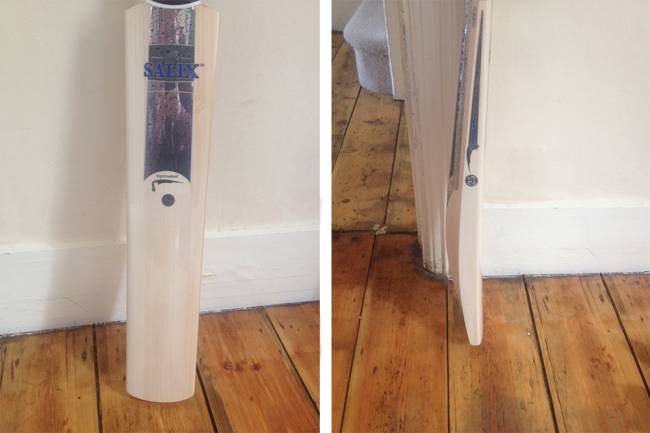 Two weeks later, I race to the door to find a long, thin box in the hands of a courier. It's one of the most beautiful things I've ever seen. It sits in my hands like an extension of my arms, picks up like a dream and after some knocking in and a session in the nets, I can feel it flow from the middle like the mallet bouncing off it in the workshop.
Unfortunately, that's where Andrew Kember's input ends. Now it's down to me.
Visit Salix for more information, or look online for other similar experiences around the country.