If your kids have been dropping unsubtle hints about getting a pet pooch, it could be wise to act on it…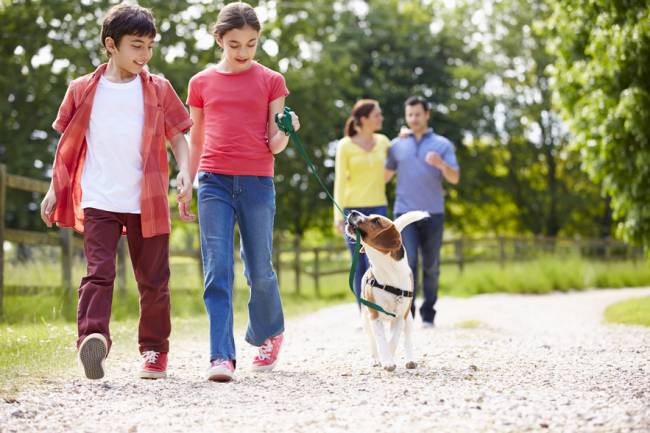 'A dog is for life, not just for Christmas', as the old campaign advised. Well now it would appear that a dog is for a healthier life. Alongside the hours of fun you can have waving a stick around and watching your new-found furry friend bark with glee, the extra benefits from keeping your dog exercised and healthy are easily passed on to you and the family.
Neville Koopowitz, CEO of
Vitality
health insurance comments: "Man's best friend not only provides companionship for their owners but also keeps them healthier too. We've seen mounting evidence that it's the small things that make a big difference to our long term health, even if it's simply walking your dog each day."
A recent study from Vitality has found that…
Nearly a third (32%) of dog walkers exercise for at least half an hour every day, compared to just over a fifth (22%) of UK adults overall.
Nearly half (45%) of dog owners admit the primary reason for walking their dog was to benefit their health as well as that of their furry friend.
More than a third (37%) say owning a pet has improved their overall health.
While dogs are helping keep the nation healthy, a fifth (20%) of UK adults admit to not exercising at all and a third (33%) only exercise occasionally.
Of those who say they don't exercise, nearly half (49%) blame it on lack of enjoyment and a sixth (16%) say it's because they simply don't have the time.
The type of four legged friend you choose could have an impact on the amount of exercise you do too. Almost two thirds of Labrador owners exercise for over 30 minutes a day, closely followed by Spaniel and Pug owners. Staffordshire Bull Terriers and Boxers were the most sedentary owners with 38% and 31% respectively exercising for a similar amount of time.
So, is it time you thought about introducing a new family member?