Scot says he is in better form and shape now than when he won in 2013 … cue the disappointing exit
Andy Murray is a cheery advocate of tying the knot. Since wedding his long-time love, Kim Sears, earlier this year, the kilt-wearing 28-year-old has combined floating on cloud nine with some out-of-this-world tennis.
"Marriage works!" daubed Murray in green felt-tip pen on to a court-side camera after slaying local darling – and clay-court king – Rafael Nadal in the final of the Madrid Open last month. Shortly afterwards world No1 Novak Djokovic needed five sets to defeat Murray in their French Open semi-final, leaving the Scot with a clay-season record of won 15, lost one.
Switching to grass, his best surface, last Sunday the world No3 toppled a semi-finalist and finalist in straight sets, all in one day, to claim his fourth Queen's Club crown, joining an elite group of those who have managed such a feat (messrs Becker, McEnroe, Roddick and Hewitt please stand up).
And so to the hallowed turf of Wimbledon – with the Championships beginning on June 29 – and to the venue where Murray Mania will reach fever pitch. Centre Court is, of course, the place where he achieved a high-water mark in 2013, becoming the first British male to succeed at the most-famous tennis tournament on the planet in 77 years. And now the Glaswegian right-hander, who currently has two Grand Slams to his name (including the US Open in 2012), is serving up self-confident phrases like confetti outside church. And, given his recent record, can you blame him?
"Physically I'm definitely in a better place than I was [in 2013], when I was having problems with my back," he said after glory at Queen's. "I feel I have improved. I feel I'm using my variety very well now, something that maybe I wasn't the past couple of years."
Good luck Andy. He has a fair gust behind him; with Djokovic losing out to Stan Wawrinka at Roland Garros, Roger Federer's guile ever fading, and with near-permanently unfit Nadal seemingly paying for the brio of his youthful style, bookmakers and punters alike fancy him (at the time of writing he is about 3/1, second only to Serbian Djokovic, the reigning champion who is around 7/5).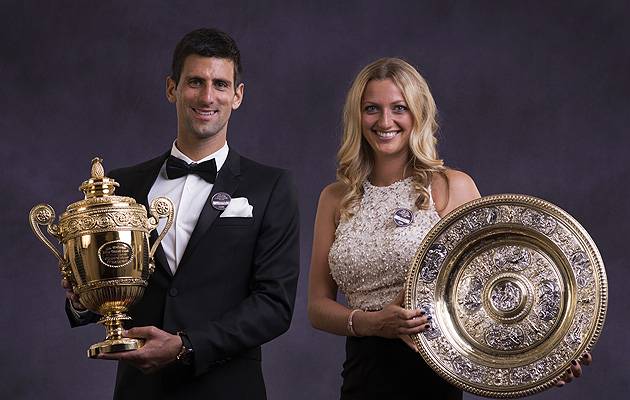 However, I fear his words, form and confidence will only serve to elevate expectation to nose-bleed levels, meaning the fall will hurt all the more. Waving my Union Jack, I sincerely hope he does win again, if only as Murray is arguably the best British sportsman we have ever produced (and, having hitherto amassed almost $40,000,000 in career earnings, certainly one of the most financially successful – which is useful given that a Spanish TV cameraman is hoping to bill him for damaged goods). That debate is for another day.
For me, the Championships at the All England Lawn Tennis and Croquet Club – a mouthful akin to chewing gobstoppers with a brace and trying to say the alphabet backwards – has always been a special tournament, from when I was a boy. Why? Long before Murray, there were so many British failures. Tim Henman, Greg Rusedski, Jeremy Bates. They never stood a chance, unlike Murray. Yet still collectively we foolhardily willed them to upset the odds, backing the underdog from the second round onwards. We saluted their efforts, knowing it was only a matter of time before they would fall.
"If you can meet with triumph and disaster / And treat those two imposters just the same," runs the inscription above the entryway to Centre Court, in a reference to Rudyard Kipling's poem, If. How fitting for British tennis fans.
But the Brits' annual journey towards decimation on the courts at SW19 was not what I enamoured me two decades and more ago. True, Wimbledon is unique, quaint, quintessentially British; where else can you sell 142,000 punnet-loads of strawberries in a fortnight? And then there is the magic created by the hushed tones of Centre Court, where figures in dazzling white dance atop a verdant, baize-like surface, with the soft 'puk, puk' of taut wire on furry luminous ball. That romantic ideal, still, was not what made the Championships special.
No, it was that the Wimbledon fortnight, which would invariably be accompanied by the longest, sunniest days of the year, and provide the first chapter of the summer holiday. While term may not quite have finished that time of year would allow for wind-down mode, punctuated by sports days, cricket matches and after hours of Wimbledon on TV after school, taking in all games, sets and matches possible.
It is this long-formed fondness which means Wimbledon and I will be joined in matrimony for ever more, in sickness and health, and even if Murray wins again or not.