If this weekend's London Marathon has inspired you to get your running shoes on, check out our quick guide to what to look for…
Trail Running
Leave the monotony of the road and your cares behind, and hit the trails. It's great for mind and body, and also reduces impact on the legs and feet. However, wet, slippery and uneven surfaces may be challenging.
Look for…
Protection Plates: Sharp rocks and stones can be painful, causing bruising and injury underfoot. Some trainer models feature protection plates or shields located in the midsole for additional protection and reinforced toe bumpers to prevent painful toe stubbing.
Secure Support: Sharp turns and fast lateral movements require the foot be locked down over the outsole with minimal slippage. Look for uppers which integrate reinforced overlays with their lacing systems to wrap around, cradle and secure the foot.
Stay Dry: Wet, soggy feet are generally a running no-no, but difficult to avoid. Waterproof uppers such as Gore-Tex membranes which allow the shoe to breathe, but keep water out. If you'll be running through streams or deep puddles, you may prefer non-waterproof, fast drying open mesh uppers to prevent water being trapped inside the shoe. This is also a great budget option.
Comfort: Look for anti-debris mesh, and tongues designed to keep out irritating stones and other debris.
Our favourites…
All available at sportsshoes.com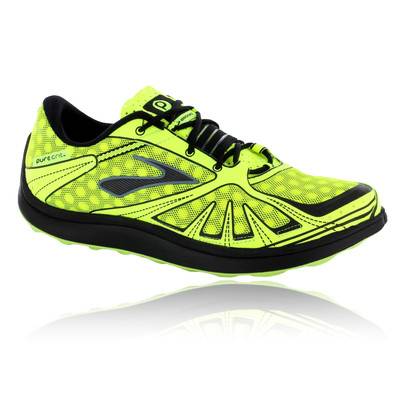 Brooks PureGrit (£39.99, RRP £99.99)
Trail runners will love the "hug-your-foot" upper, slim midsole and pliable yet protective. Brooks' signature inverted heel promotes a natural foot strike by landing in a more forward position. This helps to align the runner's centre of gravity and encourage optimal energy return.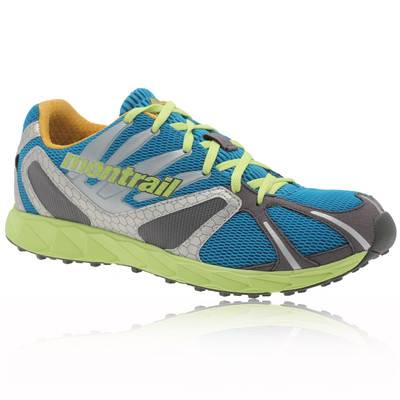 Montrail Rogue Racer (£29.99, RRP £89.99)
A great lightweight, minimal trail shoe. Sticky rubber outsoles provide traction and durability on both wet and dry surfaces.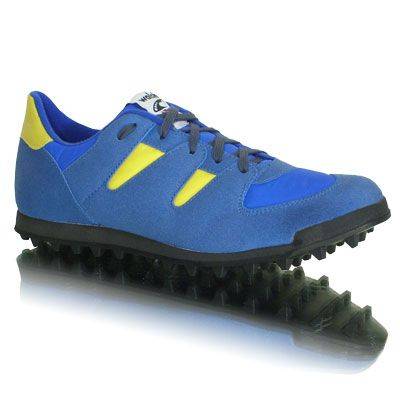 Walsh PB Elite (£55.95, RRP £69.99)
A great multi-purpose running shoe for fell running, cross country, racing, training or orienteering. A decent level of mid-sole cushioning. Pyramid studs in the sole provide extra grip in slippery, muddy conditions.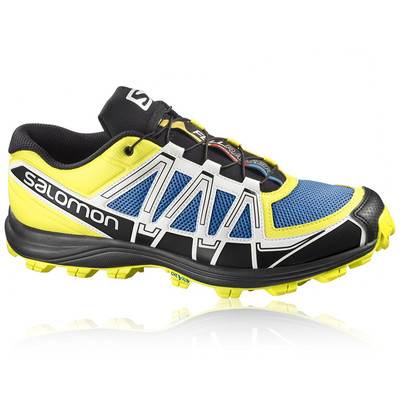 Salomon Fellraiser (£67.95, RRP £84.99)
As well as a pun-tastic name, this severe trail shoe has a low, light, monster grip that won't soak up water. An open mesh upper keeps your feet cool and also makes it lightweight and quick drying.
Road Running
For a quick run after work or through the city on your lunchbreak, pounding the pavements is a real time saver. For maximum comfort, make sure you know your pronation – the natural inwards rolling movement through the footstrike, which occurs as weight is transferred from heel to forefoot. It's a part of the gait cycle helping the body to absorb shock and stress on impact. A simple wet foot test will help determine this.
Look for…
Underpronators: If you're an underpronator, your foot doesn't pronate (roll inwards) and you're likely to have a high, rigid arch. A cushioned shoe which won't hinder the natural pronation of the foot.
Moderate overpronators: Overpronation occurs where the foot rolls inwards excessively, placing excessive weight on the medial (inner) side of the foot, destabilising it and causing it to absorb shock less efficiently.
Severe overpronators usually have a flatter foot as their arch collapses through the footstrike. Look for shoes with both cushioning with serious support. They may be heavier but provide essential protection which aids injury prevention. Motion control shoes have built in support on the inside of the shoe and tend to have wide soles for additional stability. These are particularly suited to heavier runners who need more support and cushioning..
Our favourites ….
All available at sportsshoes.com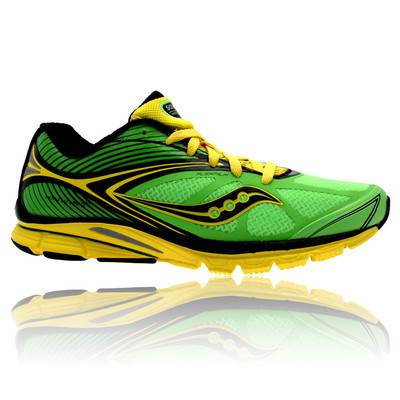 Saucony Powergrid Kinvara 4 (£49.99, RRP £99.99)
Lightweight, seamless upper with great breathability. Powerfoam with GRID technology in the heel offers superior cushioning. Carbon rubber outsoles provide extra durability.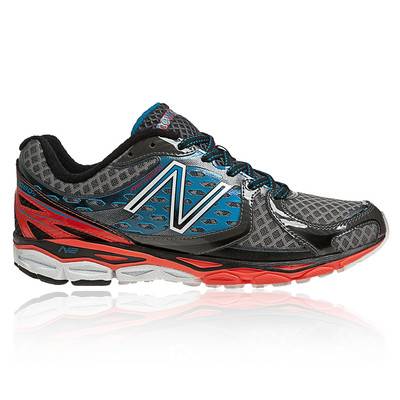 New Balance M1080v3 (£54.99, RRP £99.99)
A premium cushioned shoe weighing just 288 grams. Heel gel provides great shock absorption and cushioning for a responsive and supported step. Secure Sure Laces keep the shoe snug around the foot.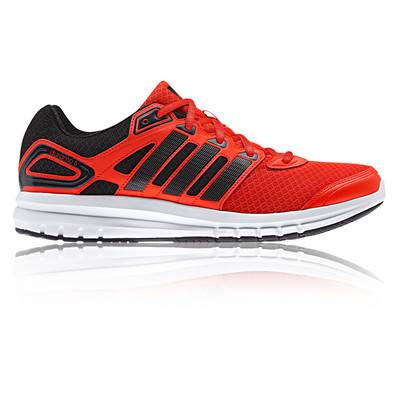 Adidas Duramo 6 (£31.49, RRP £44.99)
Ideal for the neutral runner. Well cushioned, durable and breathable. The Raxion Outsole delivers maximum grip, whilst Adiwear™ carbon rubber outsole provides abrasion resistance and durability.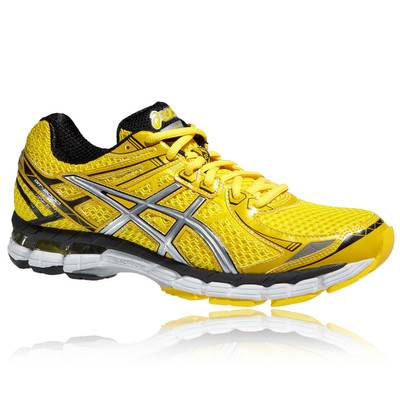 AsicsGT-2000 v2 (£64.95, RRP £104.99)
Excellent cushioning and stability in a simple pared down shoe. A slimed down heel-to-toe differential allows the shoe to be lighter whilst encouraging a more natural running gait.
Please note: availability and prices correct at time of publishing and subject to change