Many of us have a worrying lack of understanding about the level of sun protection different products provide.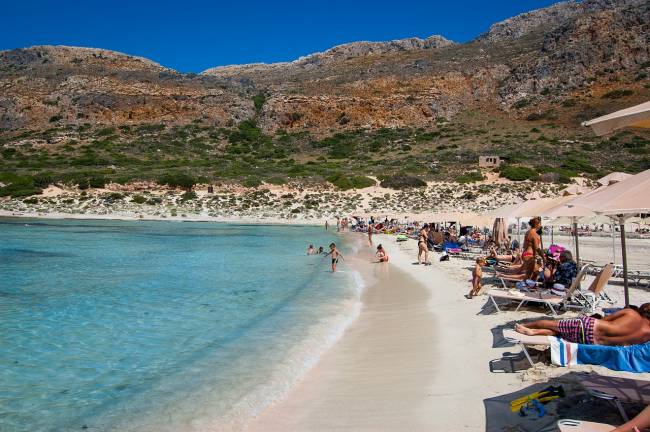 A study carried out by the Royal Pharmaceutical Society (RPS) has found that 25 per cent did not know what SPF stood for.
More than 2,000 adults took part in the research.
Only 8 per cent of those knew that the rating on the product label refers to protection from UVB rays only – and does not also include protection from harmful UVA rays.
Jayne Lawrence from the RPS said: "This survey indicates that there is a huge amount of confusion around sunscreen labelling that is a barrier to effective sun protection.
"Clearly many consumers do not realise the SPF rating applies only to the amount of protection offered against UVB rays, not UVA rays – both of which can damage the skin and cause skin cancer."
Protection against UVA rays is normally indicated by a "star" rating.
Ultraviolet A rays cause skin-ageing and wrinkles and both UVB and UVA rays from the sun can cause skin cancer.
Research by Cancer Research UK shows that overexposure to ultraviolet (UV) radiation from the sun or sunbeds is the main cause of skin cancer.
In the UK more than 8 in 10 cases of melanoma, the most serious type of skin cancer, could be prevented through enjoying the sun safely and avoiding sunburn.
Sunlight is the main source of UV rays, but tanning lamps and beds are also sources and those who get a lot of UV exposure from both of these are at greater risk for skin cancer.
Ms Lawrence added: "We think it's time for sunscreen manufacturers to provide one easy to understand rating, based on a simple description of the total amount of sun protection offered: low, medium, high and very high protection."
"What the RPS is calling for now is one uniform measure for all sun protection products, so pharmacists can provide easy to understand advice on the effectiveness of products and how they should be used."
Cancer Research UK says malignant melanoma incidence rates have increased overall in Great Britain since the mid-1970s.
A study published in December 2011 estimated that around 86 per cent of cases in the UK in 2010 were linked to exposure to UV rays from the sun and sunbeds.
The calls from the RPS come as a mini-heatwave is set to hit the UK sending temperatures soaring.
From Monday, southern parts of the UK will see the mercury rising into the high 20s, with the possibility of temperatures exceeding 30C (86F) by Tuesday.