"I was homeless in the doorway of Gucci, which is why I call myself a tramp with an ego"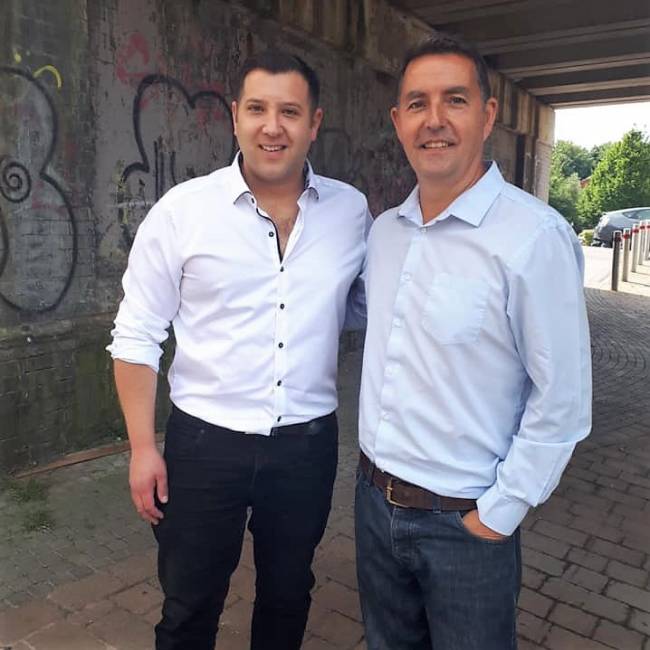 Nick Conn, @dadinrecovery meets Ian Soars, CEO of Dad.info
We love a visitor here at Dad.info
Last week Nick Conn, a recovering addict and father of one hot footed it straight from Jeremy Vine's studio to talk to us about how an ex-cop ended up drug running for Albanians and eventually alone and homeless in Berlin. Nick is now ten years into his recovery from a serious cocaine addiction. Watch him share his personal story with Dad Info's Ian Soars –
Nick's advice for parents who are addicts
It's never easy to handle addiction, but it becomes additionally problematic when you're a parent. Then, you're aware that your addiction isn't just having a negative impact on your own well-being and future prospects, but those of your children. However, while it's not enjoyable to live with the knowledge that you're harming — even unintentionally — the people around you, the good news is that this doesn't always have to be a negative thing. Indeed, quite the opposite. You can use your desire to do better for your kids as a motivating tool to get better.
If you need help to overcome a recurring problem in your life, then look at getting in touch with Help4addiction.co.uk. They have the systems and experience that can help you to overcome your addiction.
Below, we take a look at some of the common issues
Alcohol Addiction
Alcohol is presented as an acceptable social vice, but this acceptance may do more harm than good. It normalises drinking, and if you're prone to addiction, then it puts you at additional risk of developing a drinking problem. And because it is such a normal thing in the UK, it can be difficult to establish when you have a problem. If you have a few drinks at the weekend, it's probably fine, but if it's beginning to adversely affect your regular life or your finances, then it might be time to seek help.
Drug Addiction
Drug use is less common than alcohol, but still, it's an addiction that affects a greater percentage of the population than you might think. Somewhere in the region of 5% of people will develop a problem with drugs at one point in their life. If you're continually seeking out drugs, going into debt to fund your habit, or it's beginning to infiltrate your everyday life, then you may have a problem that willpower alone might not be able to solve.
Gambling Addiction
Like alcohol, gambling is another activity that is normalised in the UK. Each week, many people put on bets on sporting matches and events. While for the most part, there's no issue, gambling addiction can quickly spiral to uncontrollable levels. It's when you're spending more money than you can afford to lose, or you're chasing the next bet in the hope that it'll be the one to bring in big money, then things could be out of control.
Sex Addiction
Sex addiction is very real, and has torn many families apart. It's important to remember that sex addiction doesn't just involve conventional sex with another person. It can also mean addiction to watching porn. If your viewing habits are getting out of control, take care of the issue, and reclaim control of your life.
Food Addictions
It's important to have a good control of your eating habits in order to have a healthy and happy life. If you're eating too much, and then feeling bad about it/trying to limit your food, then you could suffer from binge eating disorder, a condition that is treatable.
If you need to speak to an expert about any of the above issues then you can contact Help4Addiction on 0203 955 7700. It is free, expert advice and during the consultation you will be given suggestions about how to take the best next step forward.