"Three beers and then all you can think about is getting drugs"
Dad, Sam Buchanan, is raising three children and helping to run a boxing club from his church. Sam counts himself lucky as he nearly lost everything as a result of his drug and alcohol addictions.
Sam started young, smoking weed as a teenager and his ambitions to turn professional as a boxer were ruined. Living in Glasgow, Sam had a challenging relationship with his own parents who struggled with their own mental health. Sam lost his Mum to a sudden, short illness and after her death turned to drugs.He became such a burden to his family as his behaviour grew increasingly out of control that they asked him to leave Scotland. Sam moved down to the South Coast of England where he met his current partner.
Watch the film to find out more about how Sam's church and a simple prayer have helped him to live without drugs and alcohol.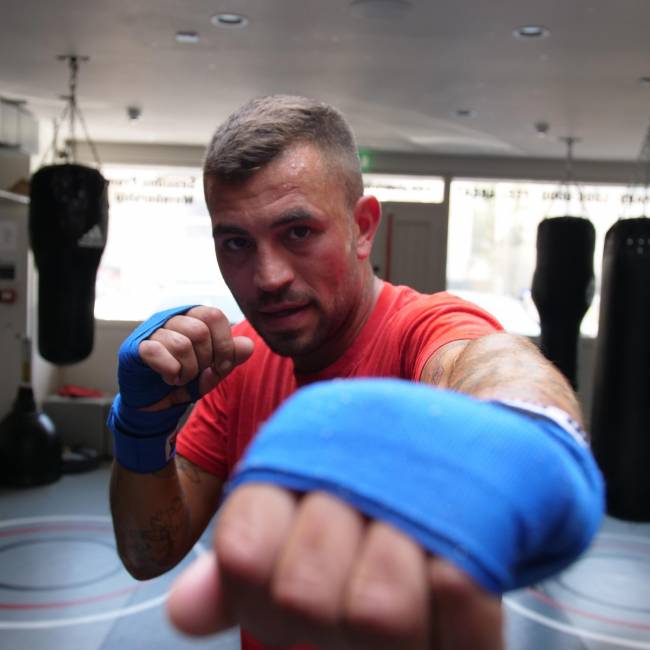 At Dad.info we know how hard living with any addiction can be and that there isn't one cure all that will work for everyone. We really enjoyed our time talking to Sam and listening to his story. If you are impacted by any of the issues raised in this film and need to seek help for yourself or a loved one then consider contacting your GP in the first instance. You can also access help through:
Alcoholics Anonymous
Phone: 0800 9177 650
Website: http://www.alcoholics-anonymous.org.uk
Action Addiction
Phone: 0300 330 0659
Website: http://www.actiononaddiction.org.uk