If you didn't have a SodaStream machine as a child, chances are that your mate did, and you were infinitely jealous. Well, it's time to add another gadget to your kitchen worktop and start getting fizzy again. Just make sure you let the kids have a look in!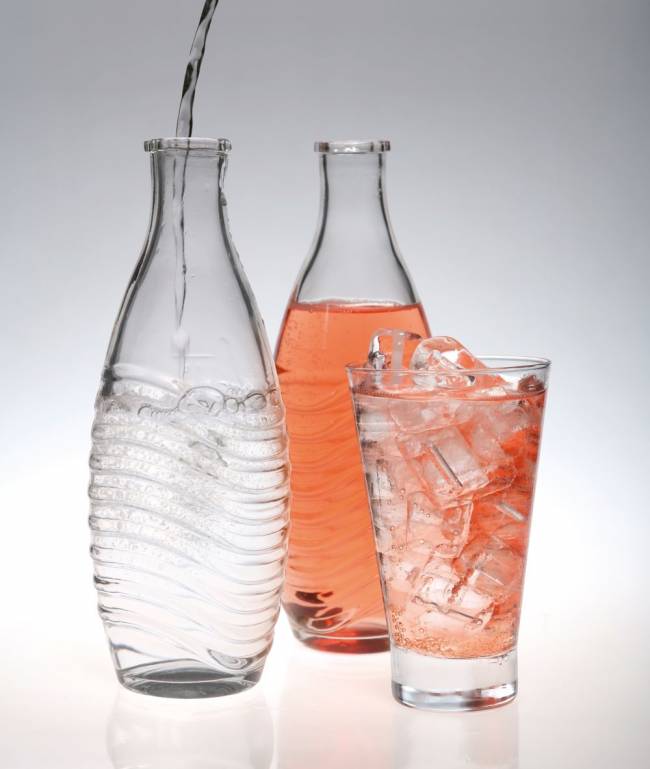 Streamlined and redesigned by Yves Béhar, SodaStream Play looks modern and sleek, rather than the clunky dust gatherers of yesteryear. The same basic idea is still there, a refillable CO2 canister that turns 1litre of tap water into super bubbly water in a few seconds. After that it's up to you how you flavour it. The classic concentrates like lemonade and cola are all still available, but there are now the new wave of adult-cool flavours with 'SodaStream Free' fruit based concentrates sweetened with natural fructose for a low calorie drink. Passionfruit-Mango is a definite winning flavour and makes a great cocktail mixer too with a splash of tequila and a few lime wedges – adults only, obviously!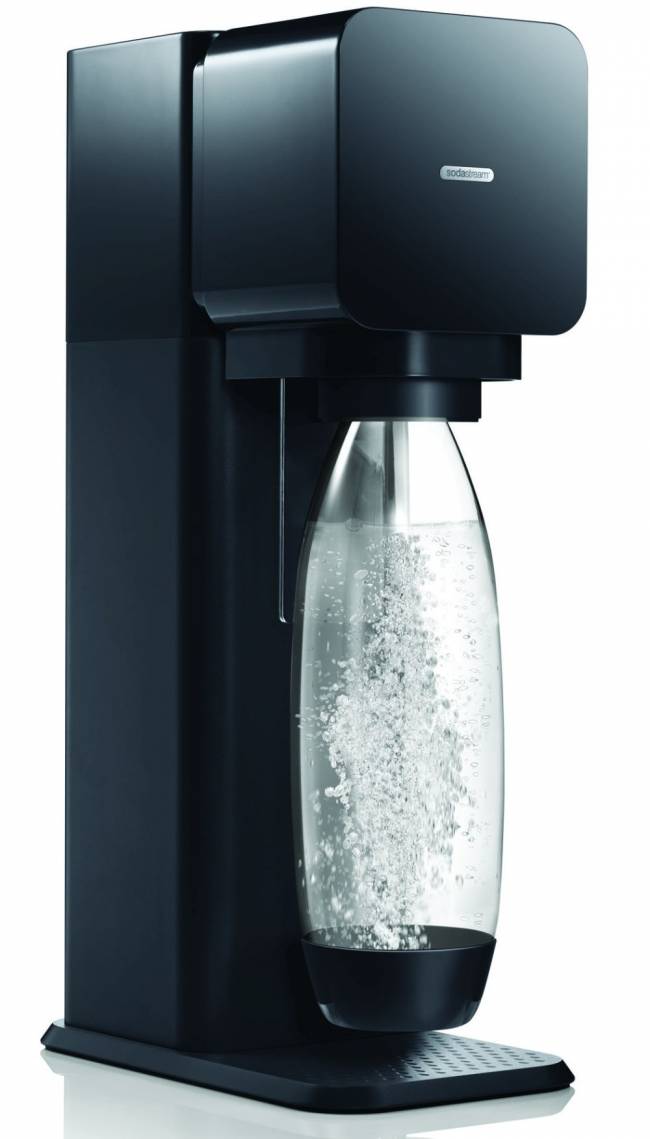 At £69.99 for the SodaStream Play starter kit, (which contains the machine, gas cylinder to make 15 litres of fizz, and 6 sample concentrates) it isn't the cheapest bit of kit. But it's a whole lot of fun, and will probably just as likely to get as much use from you as the children.
We'd probably get told off by the manufacturers for this but it's also really great for fizzing up wine and vodka if you really want something to show off to your friends.
Available now from John Lewis, Argos, The Range, Lakeland, Robert Dyas, Dunelm Mill, Ocado, Amazon, Selfridges, ASDA and Sainsbury's. Replacement CO2 canisters cost £9.99 and should make 60 litres. Flavour concentrates RRP from £3.49 to make 12 litres.